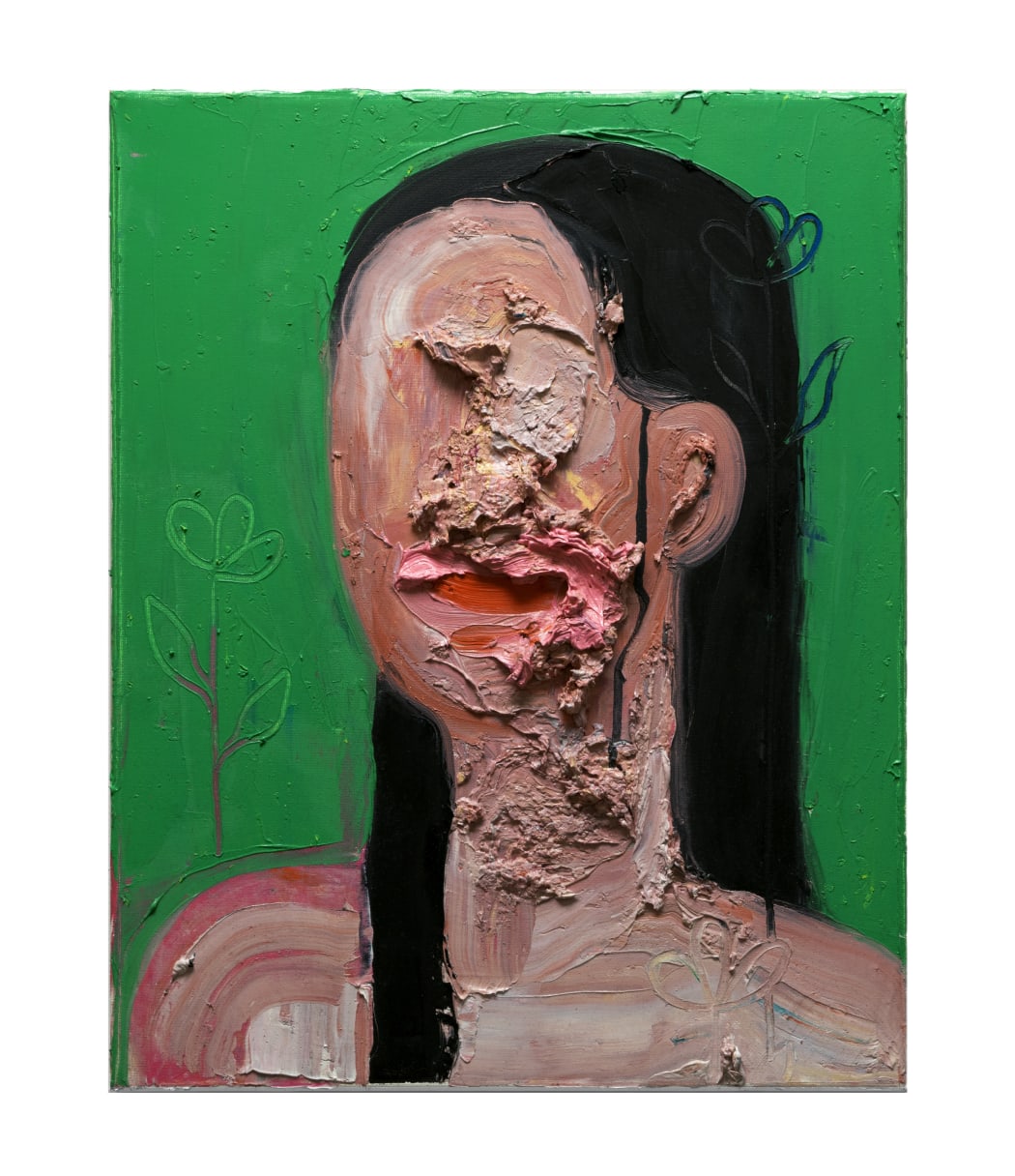 Featuring 12 different artists, each with their own unique styles and influences, MASH Gallery in Downtown Los Angeles has opened our newest exhibition, MORPH. This exhibition aims to celebrate the bizarre, showcasing paintings and sculptures by Los Angeles artists and international artists from around the globe.
Throughout art history, artists have intentionally distorted the human figure to create some of the most well known and impactful masterpieces. The works featured in this exhibition function together as both an acknowledgment of the historical trajectory of artists creating figurative works, and a deviation from the standard ideas of taste, pushing the boundaries and redesigning the human form. By contorting the figure, the artist advances the composition, generating the bizarre with the goal to lead the viewer through an open-ended story of emotional intensity and humor.
In Erik Mark Sandberg's portrayals, skin turns to radioactive pink spaghetti - but that doesn't stop the subject of Sky with Leopard Print Tee and Boots (2011) from sporting nifty fashions.
Haleh Mashian's paintings appear to come to life, in her Goddess Series, as the figures such as Demeter, Goddess of Harvest (2019) emerges from the canvas in her three-dimensional paintings.
And Molly Morning-Glory drew from her isolated childhood, creating two-faced ceramic busts, such as You, Me, We (2018), bringing to mind how individuals' self-images are shaped by the gaze of others
No two works are the same, which allows gallery viewers to develop a greater understanding of how Modern Art is so malleable as they take a walk through the Morph Exhibition at MASH Gallery. The unique ways that artists have distorted the human figure throughout time has birthed many influences within the art world. It's easy to see how artists, like the ones featured here, could be transforming new influences for the next generation of artists.
–––
MASH Gallery is a Los Angeles art gallery, located in the Downtown Los Angeles Arts District. Displaying contemporary and modern art in exhibitions that change month to month. Join our mailing list to stay up to date with the latest MASH Gallery News by emailing info@mashgallery.com