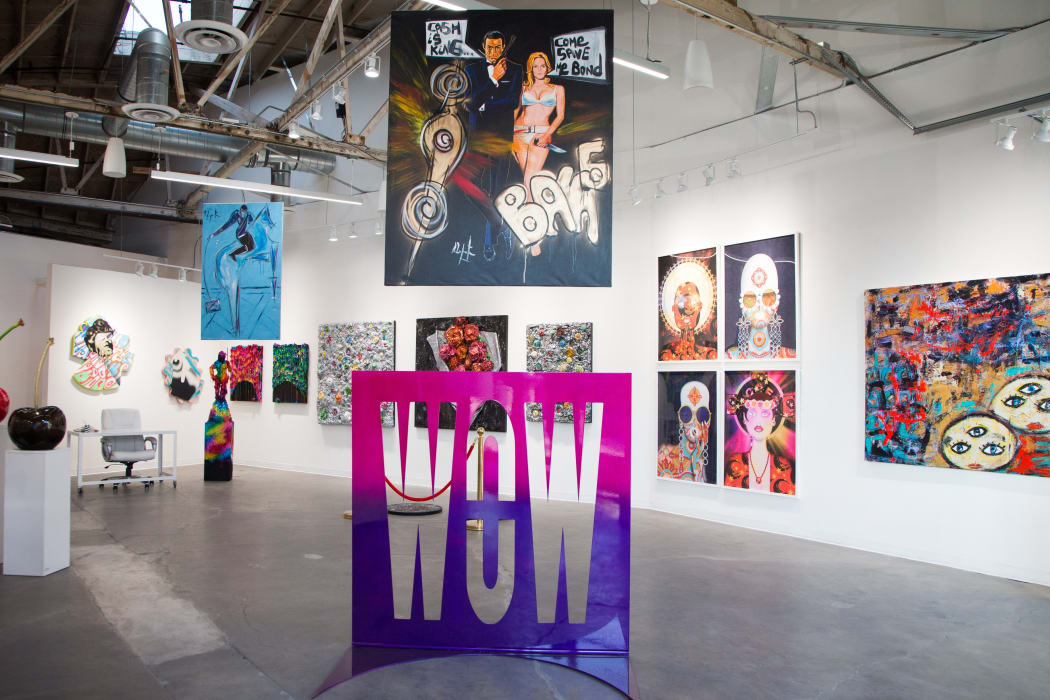 What a wild and unbelievably fun weekend it was, hosting two back to back Openings for the À GOGO Exhibition. Starting on a high note, almost literally, MASH opened the À GOGO Pop-Up at the LOFT of the W Hotel on Hollywood Boulevard. Exhibiting over 20 artists and almost 100 works of art, the À GOGO Pop-Up was a big smash! Surrounded by the Los Angeles City Skyline, and a gorgeous rooftop pool, it was fairly easy to be awestruck. Nonetheless, all the attention was on the art.
After a blowout Pop-Up night at the W Hotel, the MASH team moved all the artwork and set up for their Gallery Opening Night at MASH's location in the Downtown LA Arts District. Once more, the exhibition brought a lively crowd, filled with artists, celebrities, and art lovers from Los Angeles and beyond. À GOGO is a disco deluge of contemporary art. Every facet of this exhibition is taken to the extremes, and with the art that was present in both the W Hotel and currently at MASH, it's easy to see why.
One of the biggest show stoppers was Frank Hyder's Inflatable Janis Sculptures. Made of inflatable nylon, they can reach up to 8 feet tall and are equipped with LED lights at the base, which makes them ominously glow in darker light. Here they are in front of MASH Gallery for the Gallery Opening Night.
Haleh Mashian continued her trend of innovative art with an art installation at the W Hotel À GOGO Pop-Up. "The Garden of Eden", featured 10 floral paintings, that almost seemed to minimize viewers and put them in an Alice in Wonderland setting as you walked through this collection of large-scale pieces.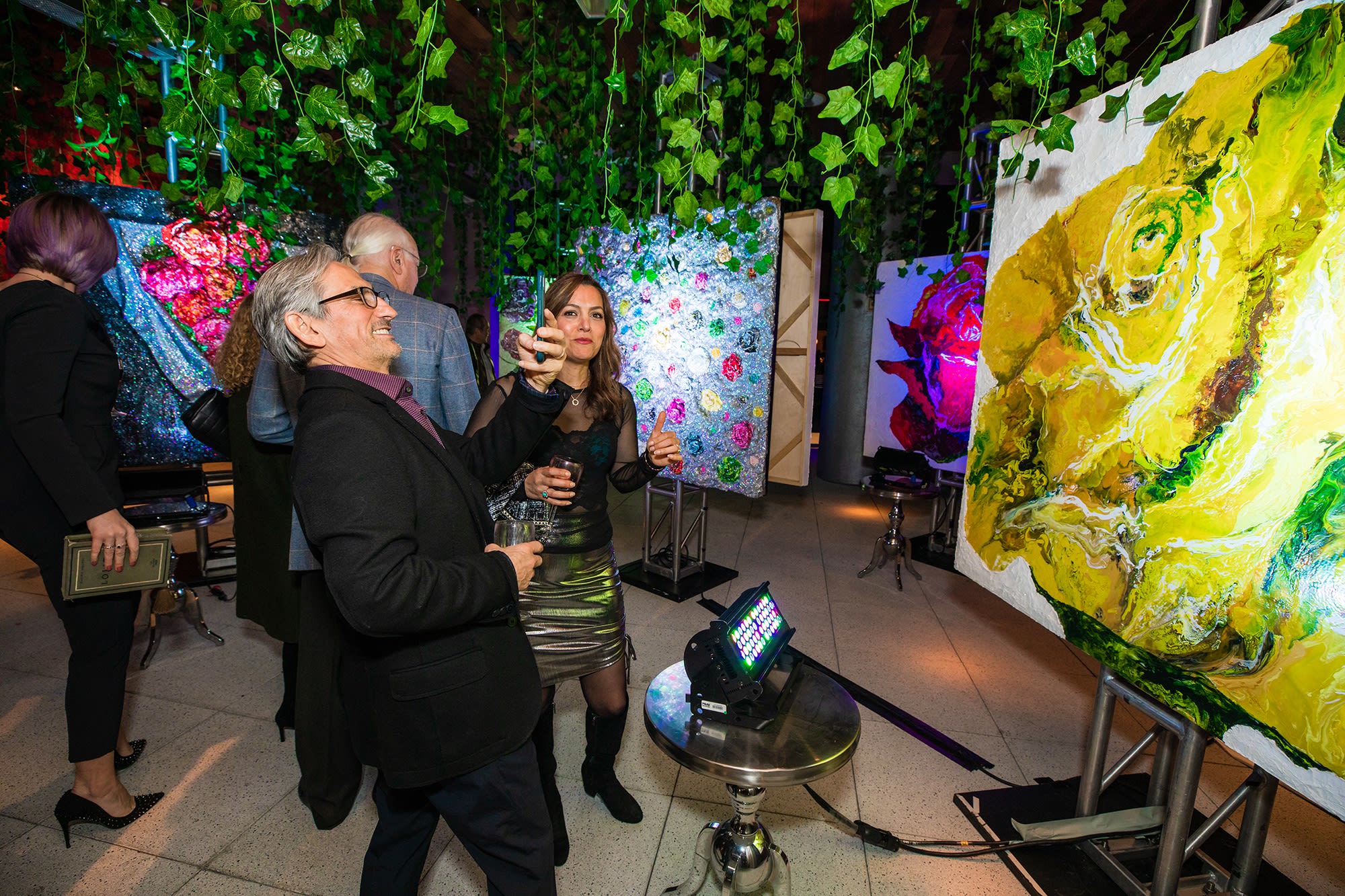 And Domingo Zapata, a well-known artist whose works have been featured around the world has two pieces featured in the À GOGO Exhibition. One of which, Polo in the Blues is an extension of his "Polo Series", a collection of works that are said to have put Zapata on the map. Here he is posing with Owner and Director of MASH Gallery, Haleh Mashian, in front of his piece, 007 in LA.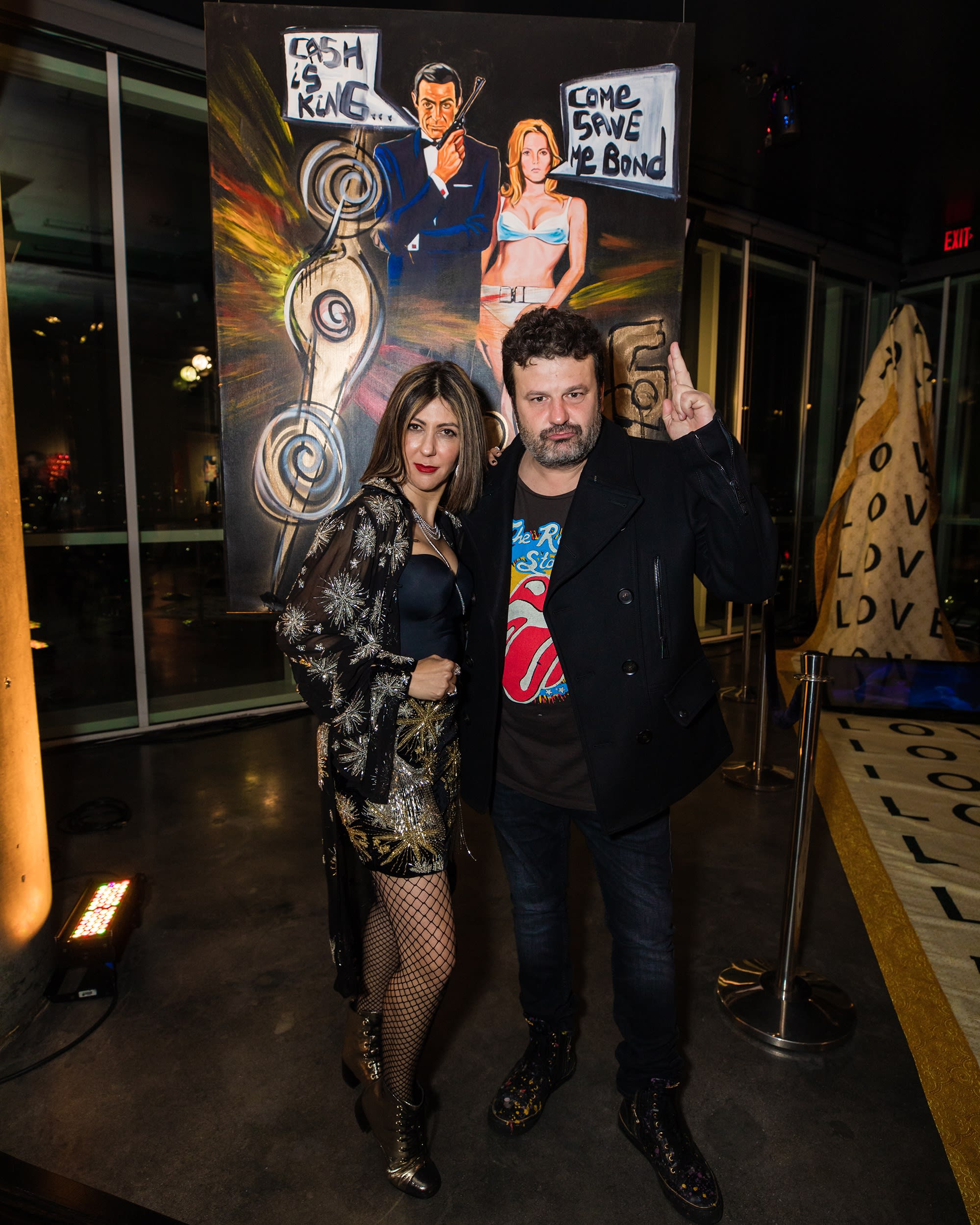 The art showcased in the À GOGO Exhibition is packed with colorful, innovative, and trend-setting art. The opening weekend was a major success, and we look forward to seeing some new faces at the gallery in the weeks to come!
–––
MASH Gallery is a Los Angeles art gallery, located in the Downtown Los Angeles Arts District. Displaying contemporary and modern art in exhibitions that change month to month. Join our mailing list to stay up to date with the latest MASH Gallery News by emailing info@mashgallery.com