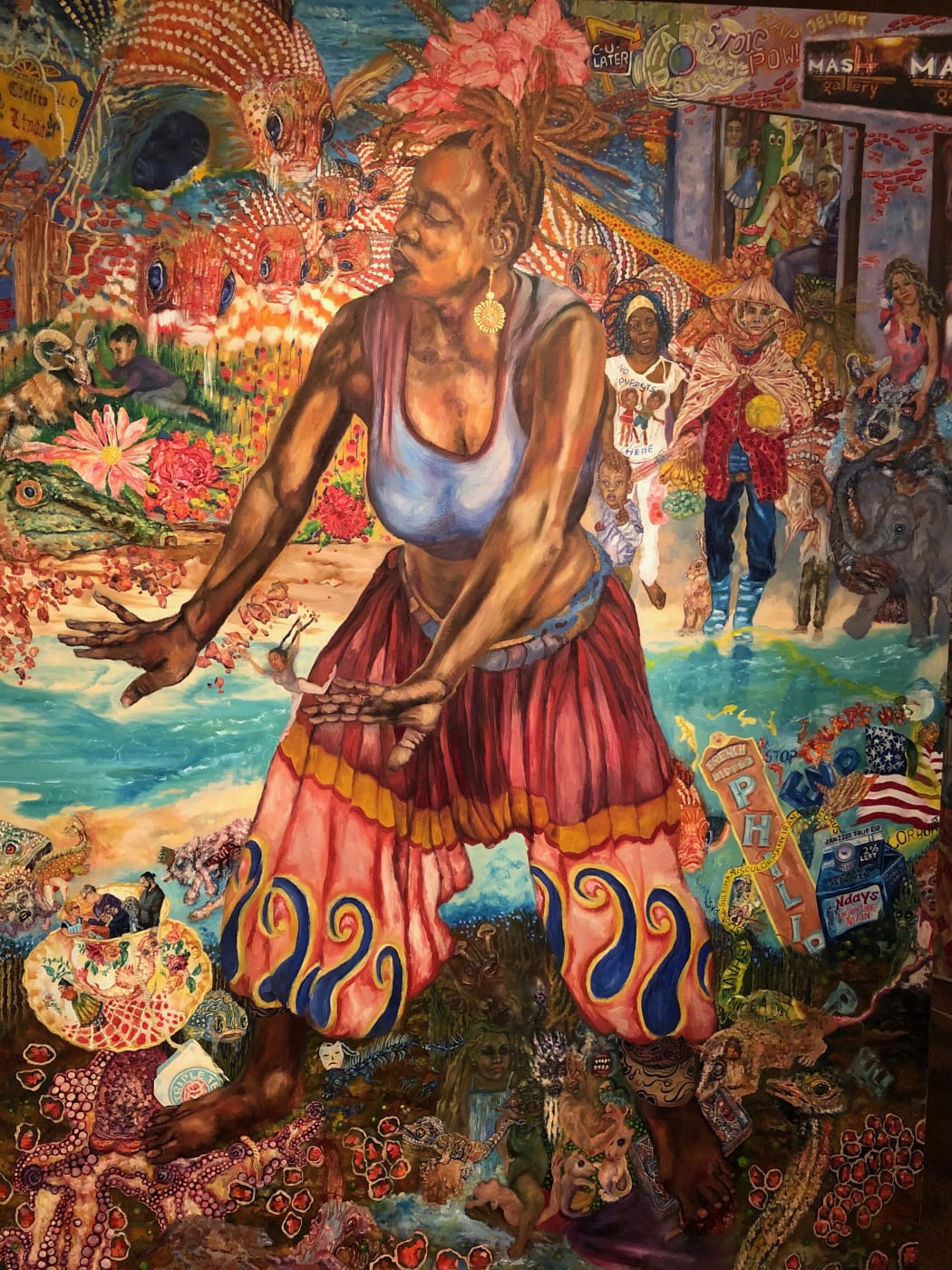 A lot has happened since our last gallery opening, but MASH has been looking forward to putting together our next downtown Los Angeles exhibition, "The 99%". This exhibition, curated by veteran curator David Rubin, showcases three Latinx artists: Albert Alvarez, Jodi Bonassi, and José Lozano. It was unplanned, but we feel that this exhibition works well with the current state of the nation amidst the COVID-19 virus as it has spread throughout our home city of Los Angeles and all over the United States.
Albert Alvarez's paintings and drawings scrutinize the dark side, which he interprets in disturbing narratives, on such topics as boredom and alcoholism, often combining caricatures of LA neighborhood locals with familiar pop culture or religious figures. Alvarez considers his paintings and drawings to be contemporary morality tales.
"I see these kinds of dystopian narratives all the time in television, movies, and video games," he explains, so, "my paintings function in a similar way."
Aptly titled and pre-dating the coronavirus crisis, pictured here is his 2019 painting,
I Don't Want To Go Outside Today.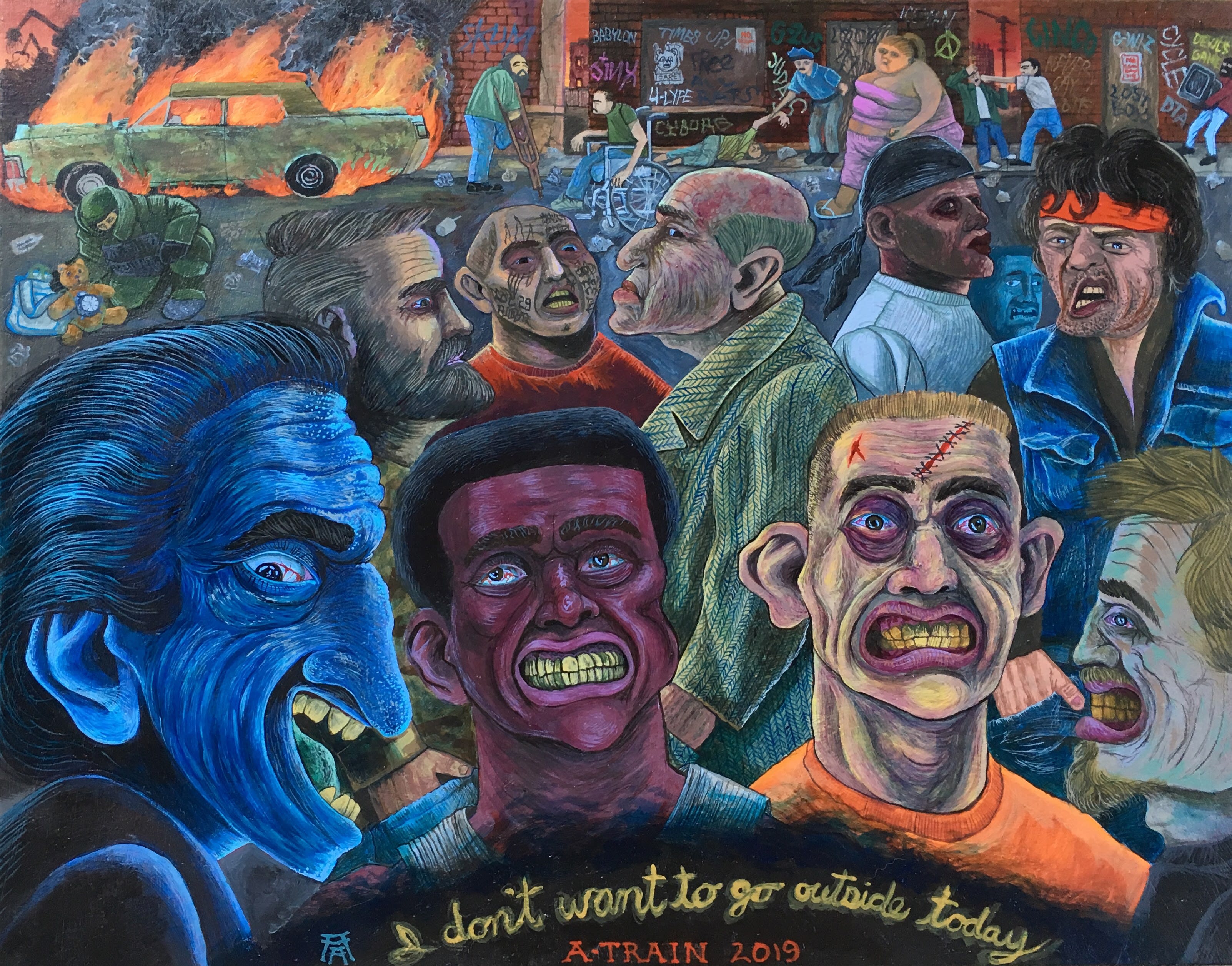 Jodi Bonassi's paintings, by contrast, tend to be hopeful and optimistic, as her goal is to celebrate the humanity of people seen on the Metro or in neighborhood barber shops, malls, and cafes.
"The rich cultural diversity of Los Angeles and its surrounding areas is a sweet reminder that we are all here together," Bonassi says of her art. In the current state of Los Angeles, optimism is much needed. It can be deterring to go outside and see the streets empty and public spaces deserted. But as Bonassi says, "we're all in this together." While we currently have to physically stay apart, it's the collective mindset to flatten the curve as a community that brings optimism to a situation where there is none.
Shown below is her painting, "Bird on the Metro" a depiction of a scene that could now be considered a thing of the past.
Finally, José Lozano's works are neither pessimistic nor optimistic. Rather, he sees his art as a vehicle for understanding the culture that he was born into. Shown here, Morocco, a painting by Lozano done with acrylic on panel.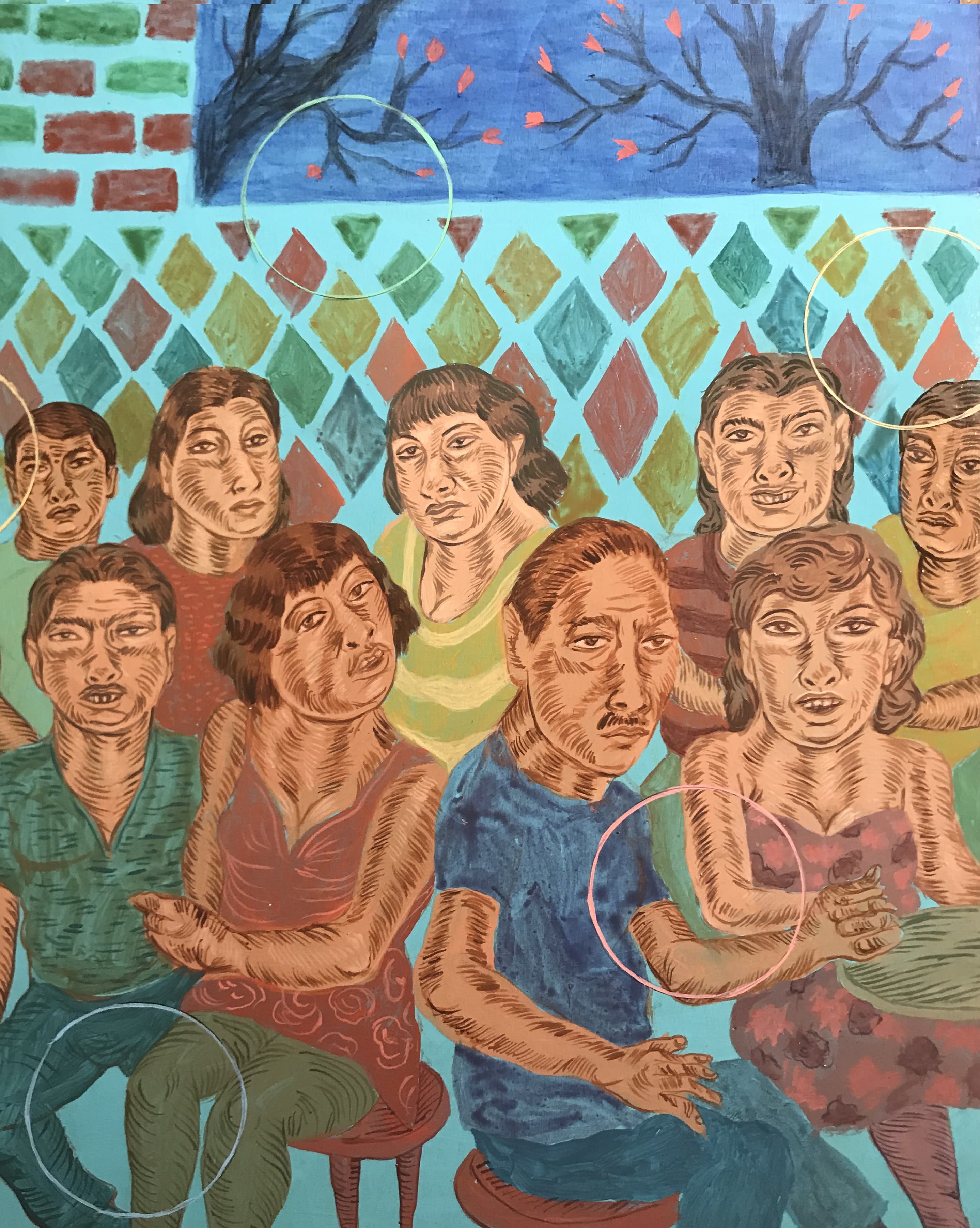 All of the pieces present in The 99% Exhibition display a sense of togetherness, whether the mood of the painting is optimistic or pessimistic. It's an important reminder during this current pandemic that although we are in isolation, the community is still there and present. Art is a wonderful expression of this reminder. More details about The 99% Exhibition are to come, with more information about the paintings that are a part of the show.
–––
MASH Gallery is a Los Angeles art gallery, located in the Downtown Los Angeles Arts District. Displaying contemporary and modern art in exhibitions that change month to month. Join our mailing list to stay up to date with the latest MASH Gallery News by emailing info@mashgallery.com