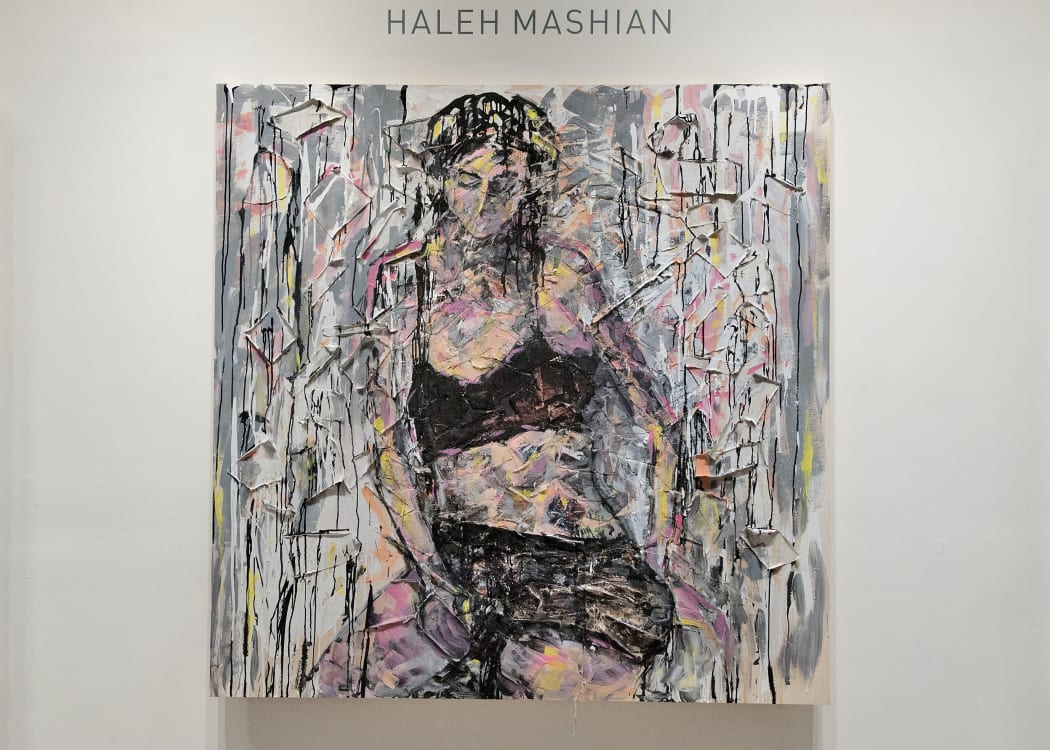 "Figurine" is a Solo Exhibition by Haleh Mashian, an expressionist painter who works in a variety of media. Mashian is in a constant state of exploration and her solo exhibition is an exemplary illustration of the ground-breaking techniques she uses in her art. Her large scale figurative expressionist collages are painted from live models but reflect universal themes of the feminine sublime and its energy in shaping environments.
Shown here is Femme 14, part of Mashian's "Femme Series." This piece is a mixed media collage painting on wood panel, that features striking colors washing over a reclined nude figure.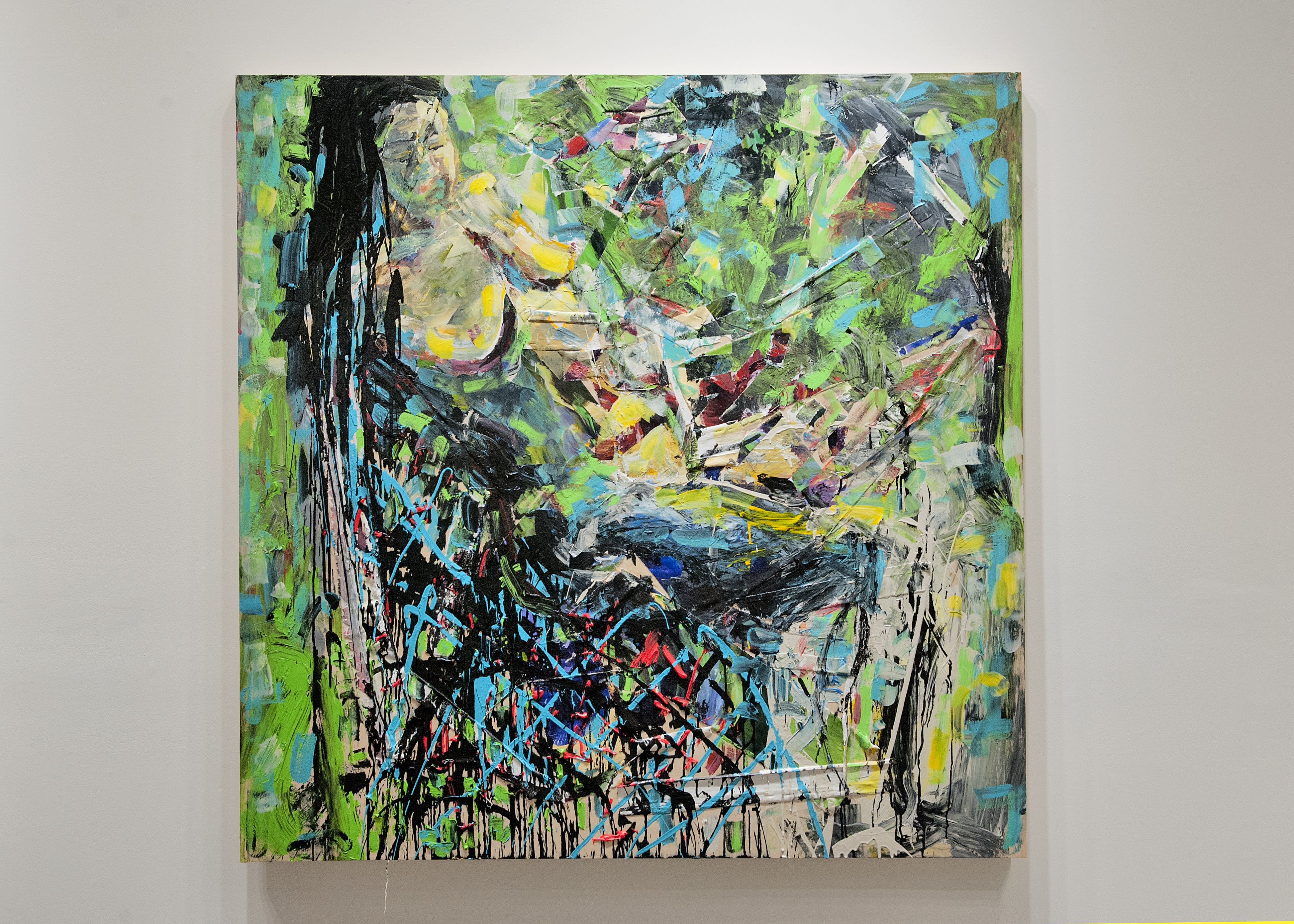 Translating her intuition into form through collage and impasto techniques, her physical encounters with the painted surface is the hallmark to her unique style. Fascinated with the rules of color theory, Mashian merges what is taught about color with instinct; she dances with color and shape.
For over 20 years, Mashian's art has colorfully illustrated her unique, astute view of the world, both real and imagined. With layer upon layer of thick acrylic paint, and mixed media continually applied, scraped off and reapplied, her paintings reveal richly colored stratum of expressivity.
–––
MASH Gallery is a Los Angeles art gallery, located in the Downtown Los Angeles Arts District. Displaying contemporary and modern art in exhibitions that change month to month. Join our mailing list to stay up to date with the latest MASH Gallery News by emailing info@mashgallery.com