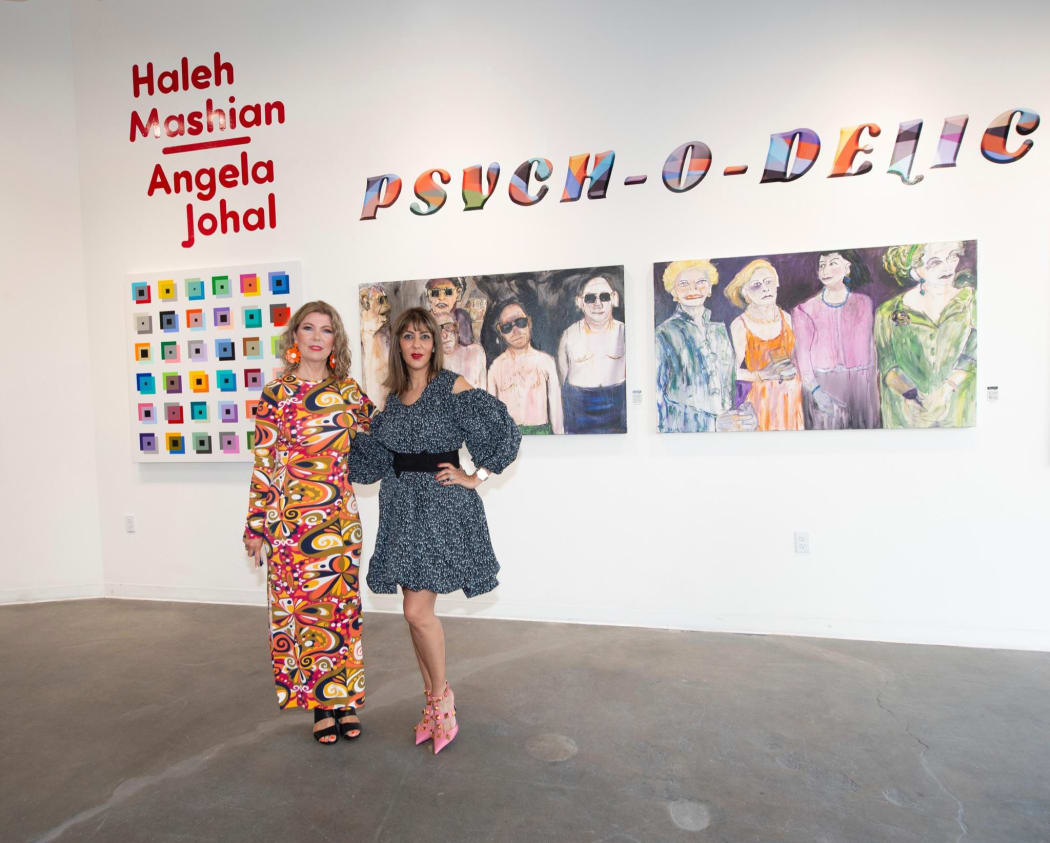 In an evening filled with bright colors, upbeat music, and incredible art, MASH Gallery hosted a wonderful second in-person event of 2021 with Angela Johal's and Haleh Mashian's "Psych-O-Delic"!
Hosted by founder and owner of MASH Gallery, Haleh Mashian brings together her
artistic ability and local community to celebrate the duo's new exhibition. Psych-O-Delic juxtaposes the work of two very different visionaries: the bright, crisp graphical work of Angela Johal, with the depictions of social unease by Haleh Mashian.
VIP Guests: Taylor Breshears, Amanza Smith, Emily Vo, Daniel De Castellane & Bronwyn Leigh Jones
Photographed by Michael Bezjian
And while the local community was impressed yet again by Mashian and Johal, so were VIP guests including Amanza Smith, known for her time on Netflix's Selling Sunset, as well as actors Sammi Rotobi, Adrian Dev, Caitlyn O'Connor, and entrepreneur Bronwyn Leigh Jones. After walking the red carpet, the celebrity guests sipped champagne and enjoyed the liveliness of the event.
Available to view now until June 26th, the combination of Johal's and Mashian's works
brought the feeling of both the Bay Area and Los Angeles together. Both artists fight for a sense of normalcy and beauty without disquiet - and after the year we have had,
MASH Gallery continues to bring people together as our truest selves.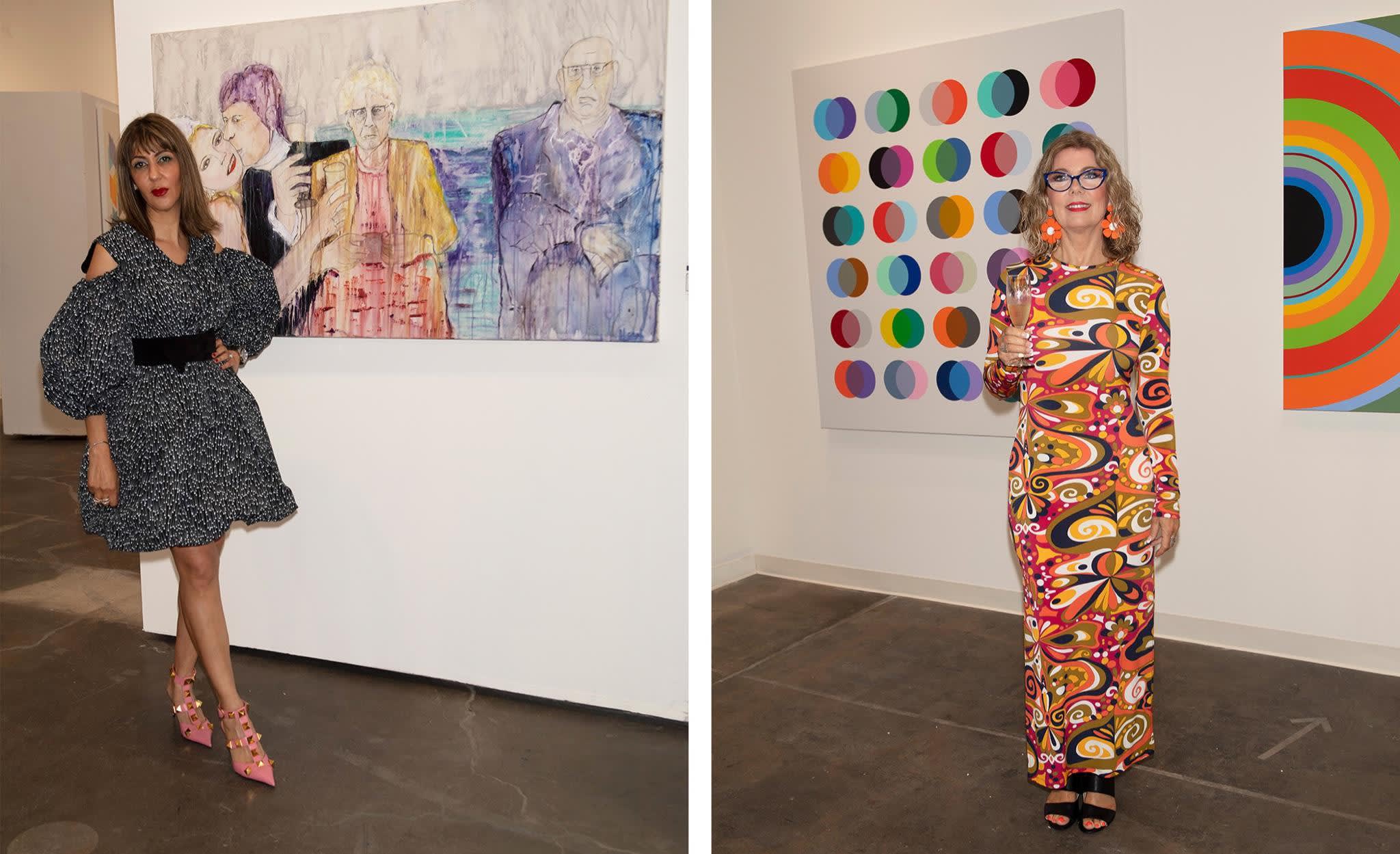 Artists, Haleh Mashian & Angela Johal
Photographed by Michael Bezjian
Johal is known for her deliberate and precise artistry balanced by her unplanned application of color. Mashian shines a spotlight on our interior drives and explores the dualities of darkness and light in human behavior: greed, gossip, lust, political machinations under the veneer of social politesse. Both artists fight for normalcy and beauty without disquiet, and desire for clarity and truth.
Mash Gallery is a creative space that thrives on artistic fluency, boundless creativity and lively community engagement. Conceived as a center of collaboration and dynamic curation, Mash Gallery showcases a robust rotation of compelling contemporary art exhibitions and events. Founded by contemporary painter and expressionist, Haleh Mashian, MASH Gallery focuses on thematic abstract and figurative exhibitions that spotlight many local and international artists, both emerging and established.
Psyh-o-Delic runs until June 26, 2021 at MASH Gallery.