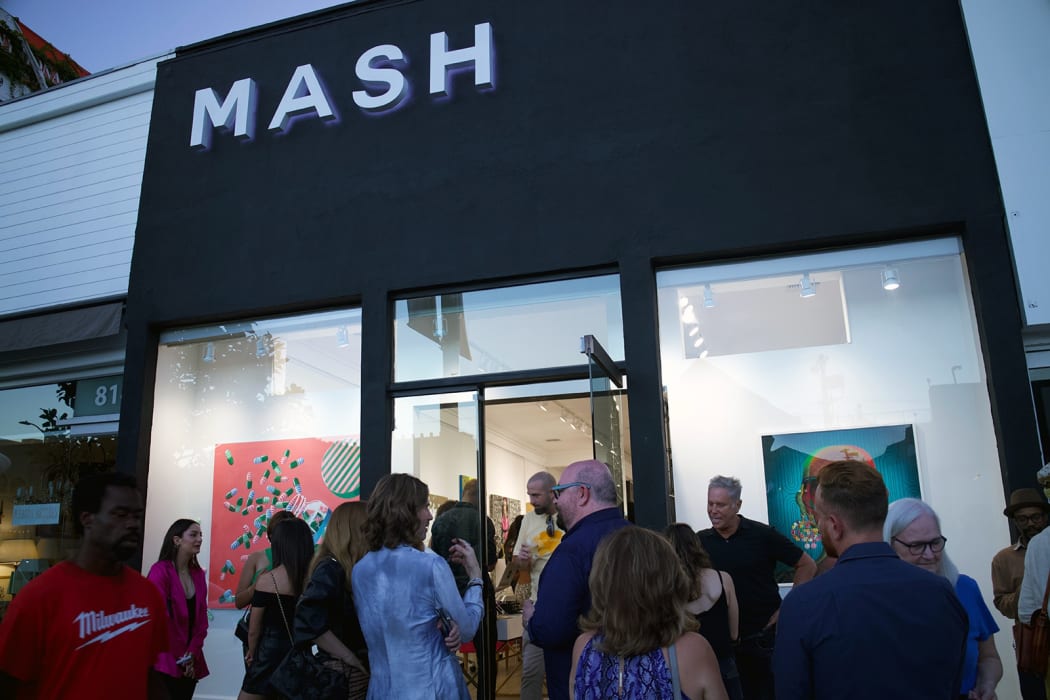 We would like to thank everyone who came out to the opening of Luxury Adjacent at our new WeHo location. It was an honor to showcase the artwork of these talented contemporary artists
Trew Love, Jon Pannier, Marko Gavrilovic, and Haleh Mashian
.

"Luxury" Adjacent, is MASH GALLERY's lastest group exhibition curated by Haleh Mashian. This show artfully captures the consumer culture by exposing its ridiculously glamorous and artificial approach to everyday life in a playful and lighthearted way. The clever use of bright colors and lively imagery evoke a seemingly comfortable and warm sentiment while simultaneously challenging our beliefs with a sense of unease.



Emotionally removed and coolly ambivalent, each artist in this exhibition uniquely questions what it means when we are addicted, yet unwillingly repulsed by the desire for all our pretty things. It's a dialogue between the suggestion of an acceptance of the popular culture and a shocked withdrawal of its empty promises. The exhibition will be on view from July 9, 2022 - August 20, 2022.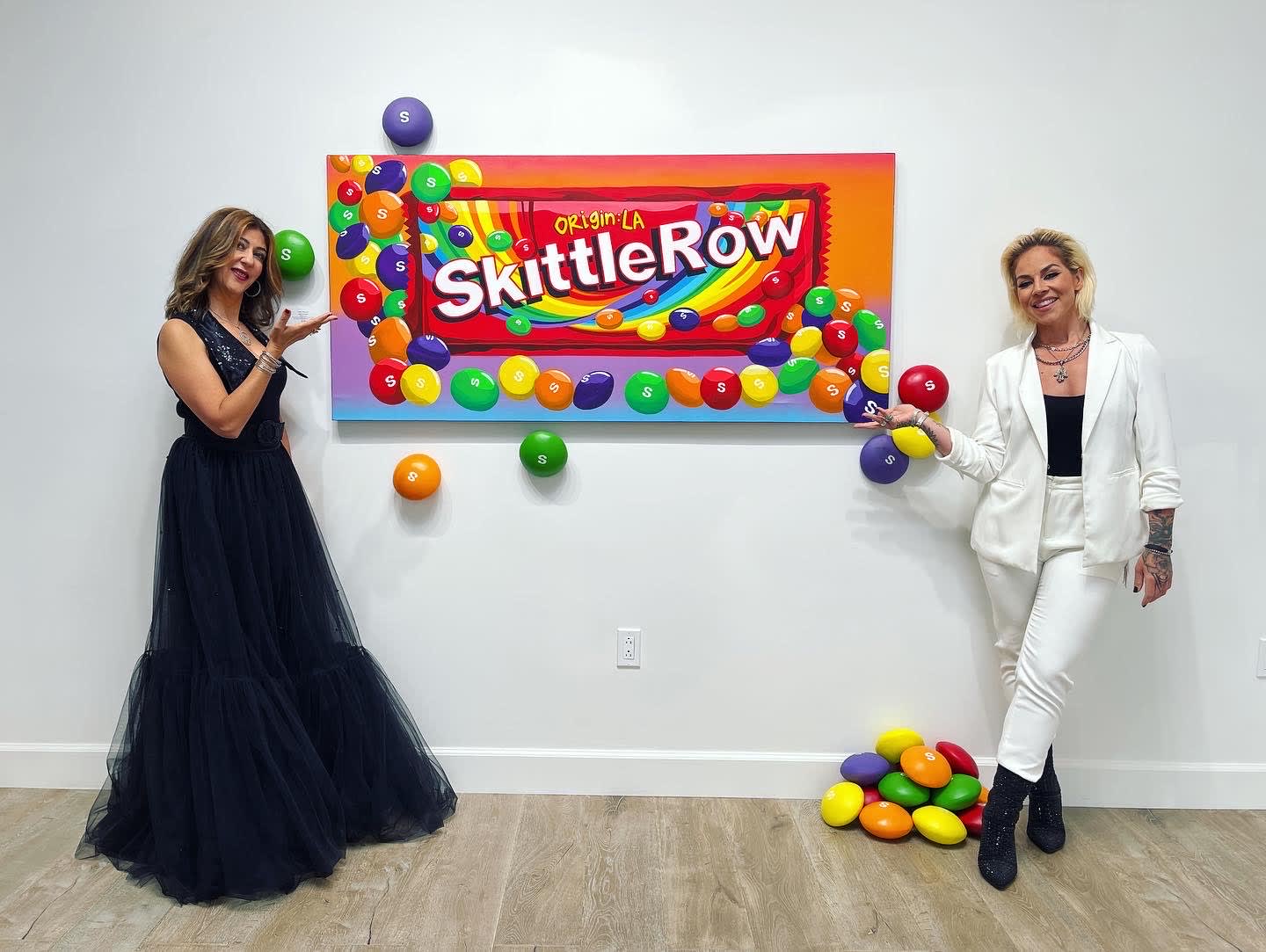 Trew Love
Contemporary artist Trew, works deeply with the element of surprise, whether that be an unexpected material or a shocking message. Trew envisions a world where art bonds us, celebrating our similarities and providing a light-hearted take on our differences. Trew creates to inspire and uplift, incorporating elements of dry humor, bright colors, and neon light to brighten our spaces and our spirits.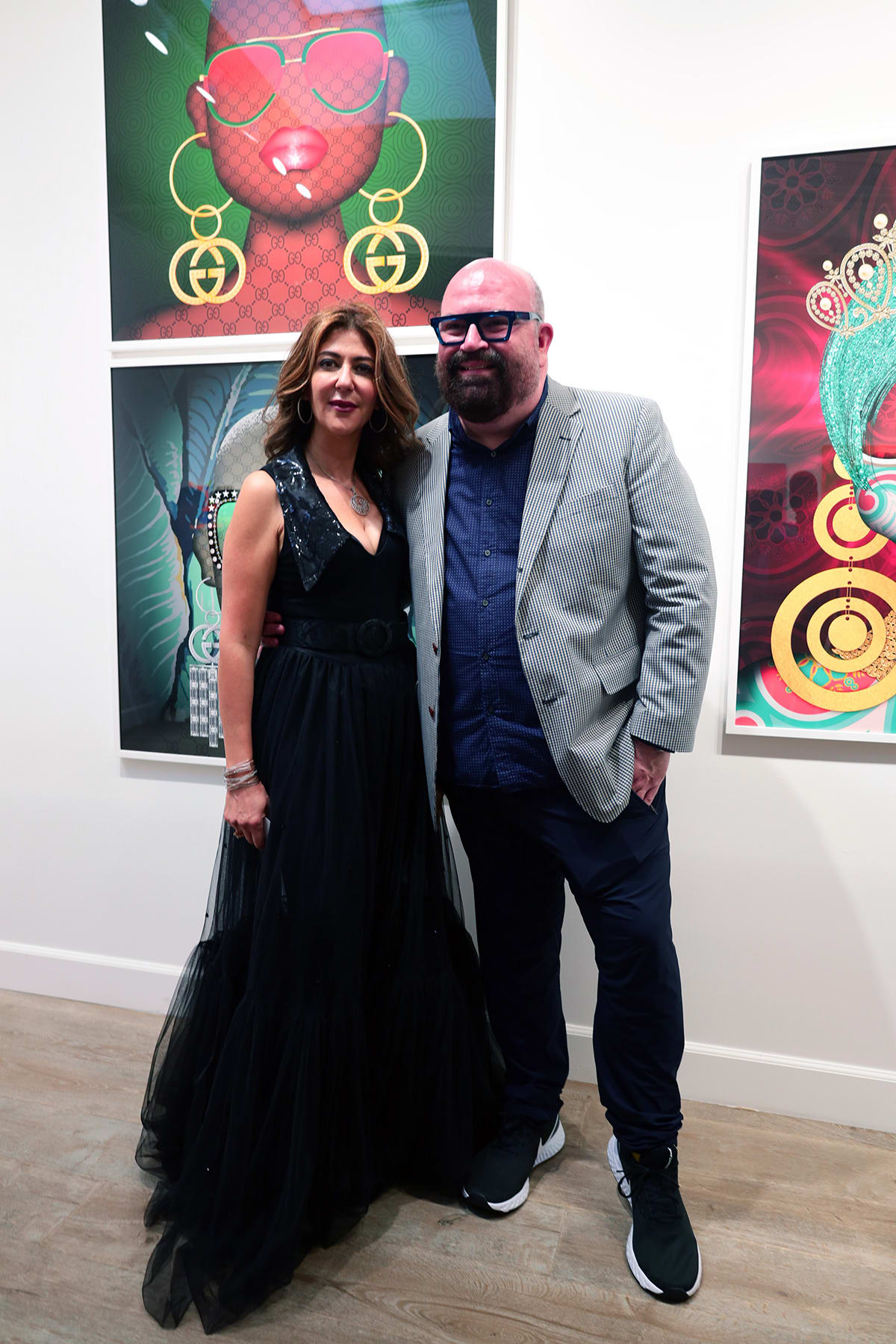 Jon Pannier
Jon Pannier is a New York-based artist whose work examines cultural transformations of the last 50 years. From the 1960's explosion of advanced psychopharmacology, to the unabashed hedonism of the 1970's, to the game-changing current political climate, anything that fuels the zeitgeist of a particular era is inspiration for Pannier's narrative. He creates representational works, overlaid with meaningful symbolism, to reveal facets of our society that have ignited profound and lasting social change.



Marko Gavrilovic
Marko Gavrilovic's work conveys a universal message, where constant flux of this world and its opposites, appears to coexist simultaneously. Marko's work is philosophical without it being too referential. It's up to the viewer to pass through the gates of consciousness. Or, become trapped in the quagmire of crowded cities, greed, and survival. Graduating from the Academy of Applied Arts and Design in Belgrade, Serbia. He works in acrylics, sculpture, design, illustration and drawing. He founded a NOTUS LIGHT STUDIO in 2002.




Haleh Mashian
Haleh Mashian's art has colorfully illustrated her unique, astute view of the world, both real and imagined. As a contemporary mixed media art painter and creative expressionist, Mashian's abstract works reveal her appreciation of color theory, compositional form and the study of positive and negative space. Working in mixed media and using a variety of techniques from collage to impasto, a repeated layering and application of paint, Mashian's dynamic pieces range from smaller artworks that can be arranged together to large-scale paintings. Her large-paneled abstract art have been exhibited nationally in Los Angeles, Miami, and other art enclaves and is included in private collections in the United States and abroad.

About Mash Gallery
MASH GALLERY is a contemporary art gallery located in the West Hollywood La Cienega
Design Quarter. Contemporary Artist Haleh Mashian founded MASH GALLERY as a venue designed to create intimate conversations between curators, artists, and the Los Angeles art audience. Since 2018, MASH places its commercial programming into the hands of an ever-changing rotation of thematic curated shows.

For inquiries and more information about the Artwork
Call 310-344-2485, email us at info@mashgallery.com, or shop www.mashgallery.com.