Three-dimensional art, encompassing mediums like sculpture, installation, kinetic art, and digital art, immerses viewers in a world of captivating creativity. Sculptors skillfully mold materials to create tangible forms, while installation artists transform spaces into multisensory experiences. Through innovative techniques and unconventional materials, artists push the boundaries of traditional art, allowing for endless possibilities. This dynamic form of expression impacts both artists and audiences, as it demands a deep understanding of spatial relationships, stimulates emotional connections, and prompts contemplation. Three-dimensional art enriches our artistic landscape, continually redefining possibilities and offering a unique and immersive experience for all who encounter it.
Meet Dual, John Monn, and Jennifer Haley
Each of these artists brings a unique perspective and style to our current exhibition, "UNDULATION THEORY" and their work is capturing the imagination of art enthusiasts and collectors alike.
DUAL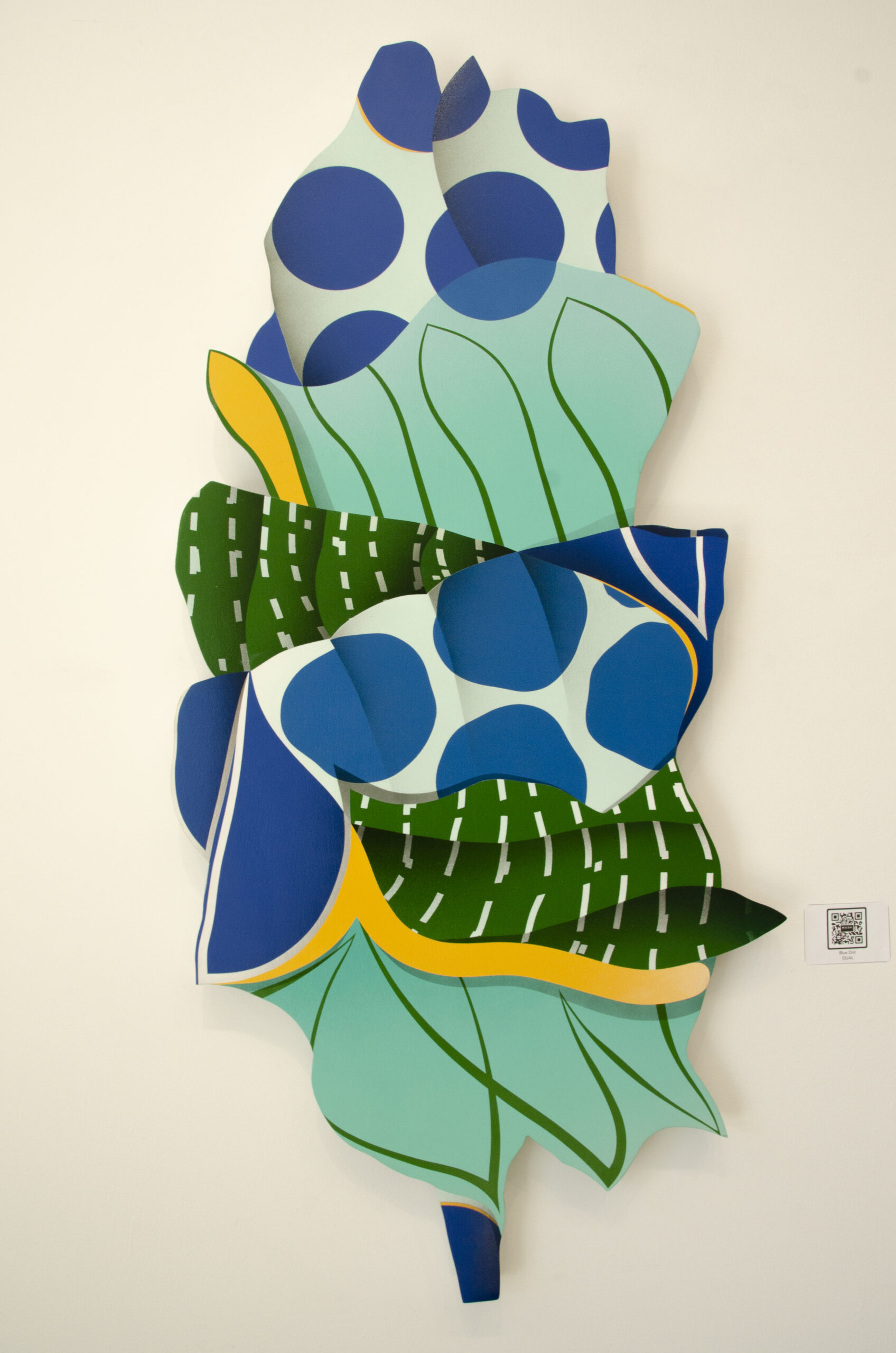 "Blue Dot" by DUAL, Aerosol on wood panel, 48" x 23"
DUAL, a pseudonymous artist, embodies the tension between street and fine art, blending bold lines and vibrant colors to offer a taste of urban subculture. He allows viewers to interpret his work's meaning, keeping his identity shrouded in mystery. DUAL's versatility spans mediums like wheat paste, silkscreen, spray paint, lithography, and acrylics, showcasing his evolution from graffiti-inspired character studies to abstract explorations of color, straddling the realms of street and fine art.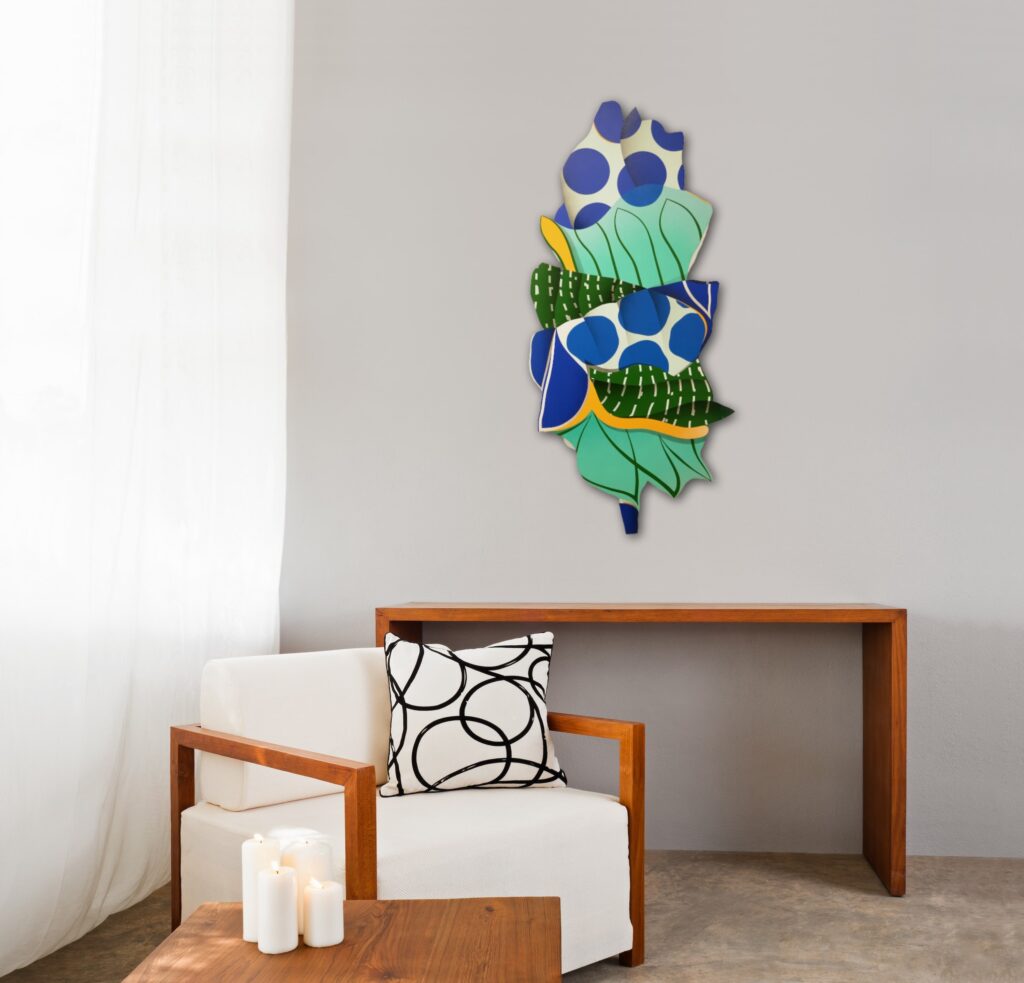 JOHN MONN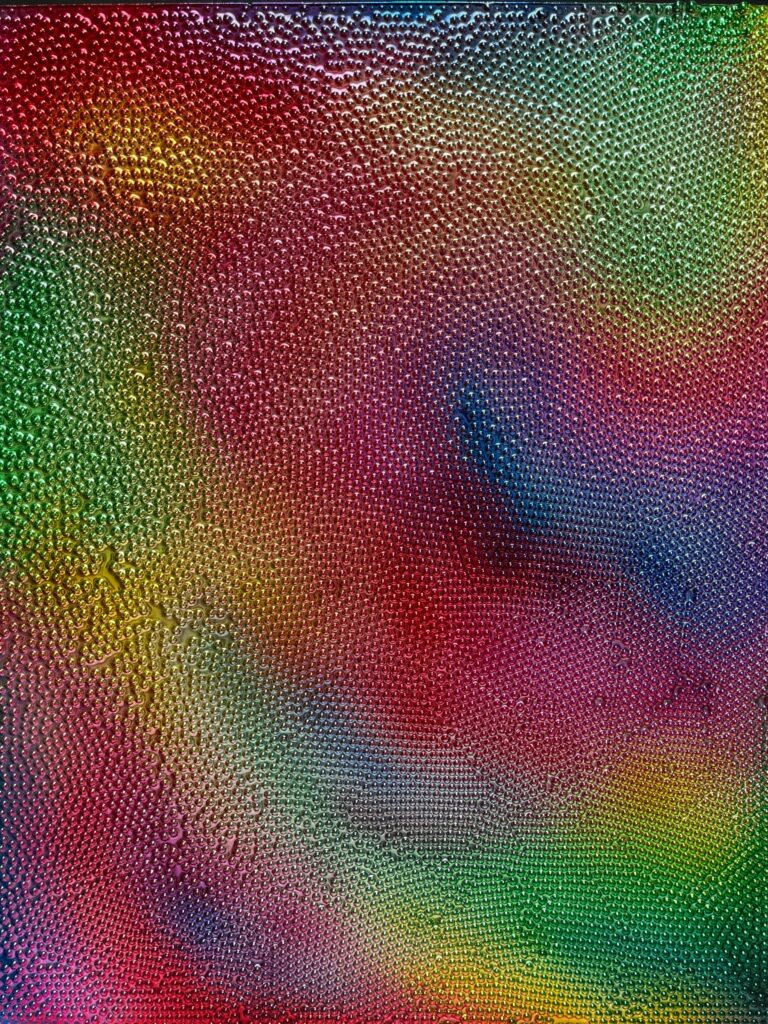 "Exchangescape A" by John Monn, Mixed media on canvas, 25" x 20"
John Monn, an interdisciplinary artist, crafts whimsical sculptures and paintings using diverse materials. His distinctive style blends candy-like hues and poured-on chrome, yielding striking textures that unite tactile and visual sensations, offering viewers an immersive, multisensory encounter. Through his unconventional methods, Monn delves into the interplay of color, texture, spatial disorientation, and harmony, culminating in a creatively unique expression.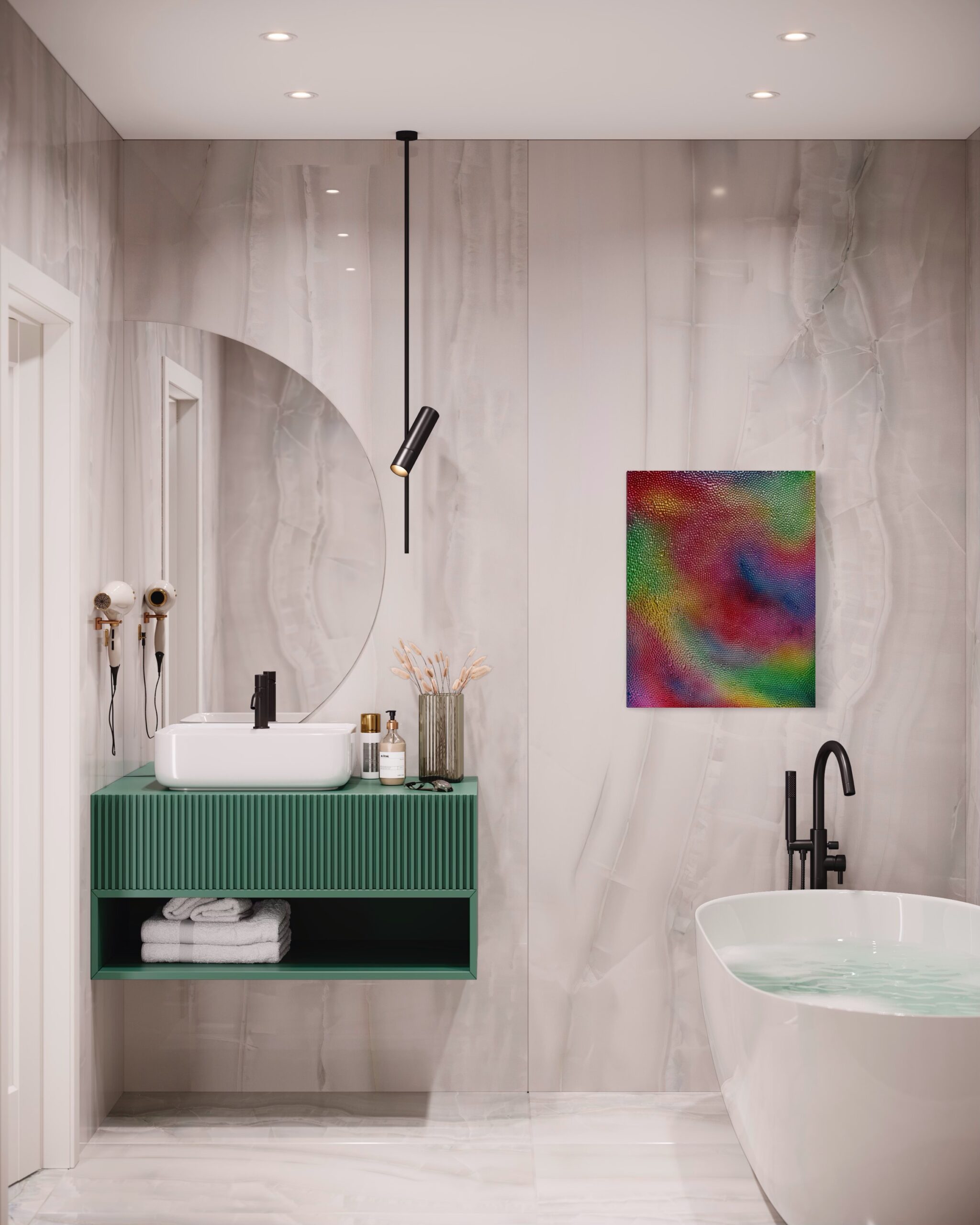 JENNIFER HALEY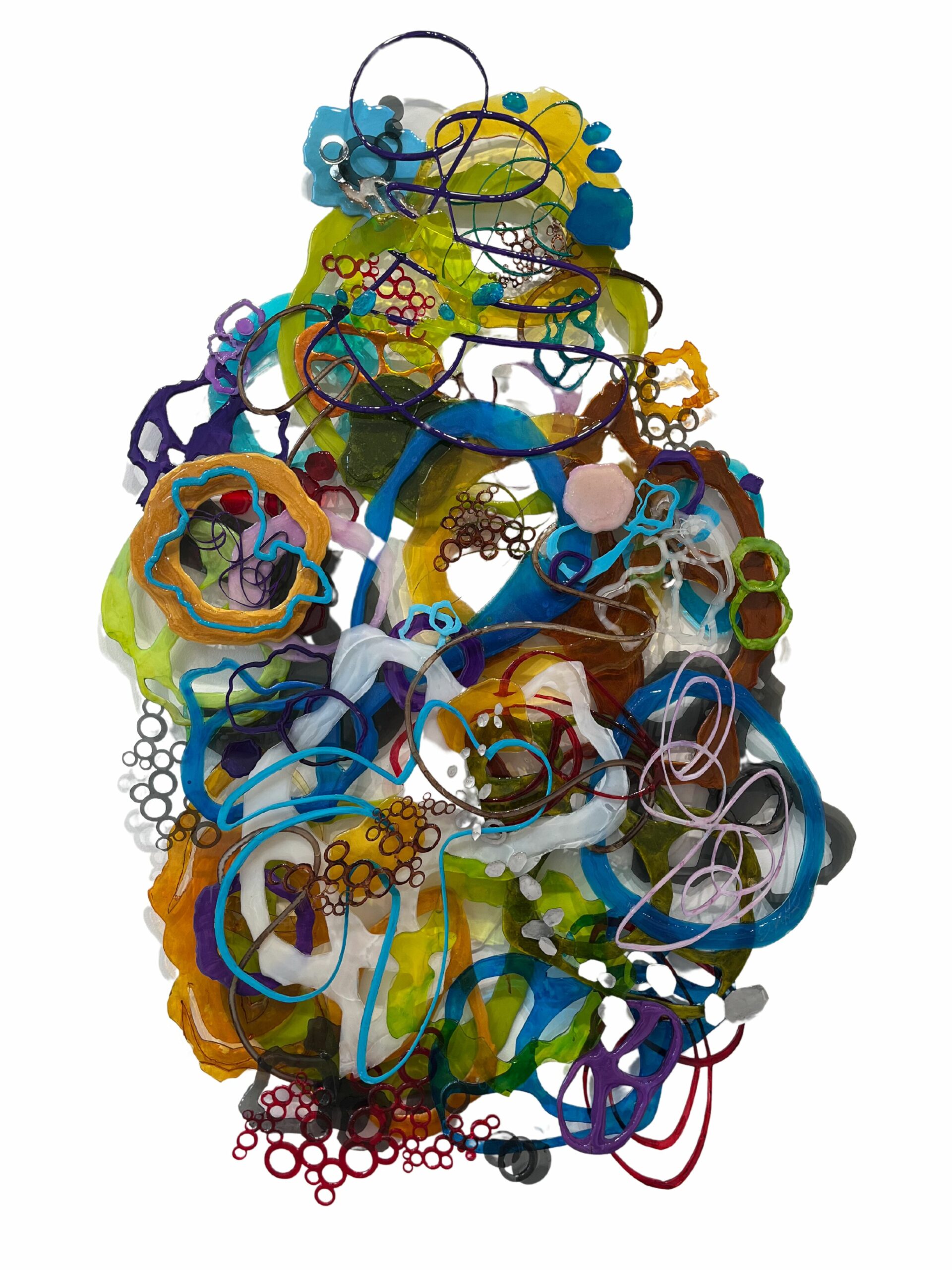 "Vibrant Fusion" Mixed Media on plexiglass, 48" x 31"
Jennifer Haley, a Long Island artist, explores the fusion of inner and outer identities in her work, using materials like resin and pigments to manifest her emotions on canvas. Rooted in a background in theater, her artistic journey has led to a deeply personal and passionate form of expression.