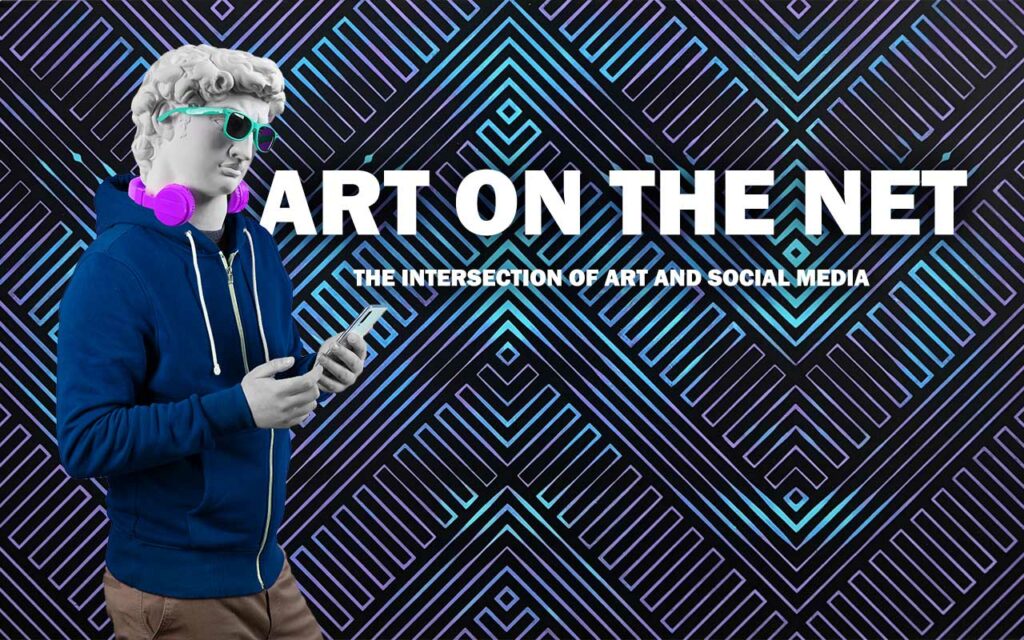 In the past few years, social media has become a crucial component of the art world. From Instagram to Twitter, social media platforms have become powerful tools for artists, collectors, art enthusiasts, and interior designers to promote their work, discover new artists, and connect with other professionals. Social media has revolutionized the art industry and the ways in which you can leverage these platforms to showcase your artwork, grow your network, and increase your sales.
The Rise of Social Media in the Art World
The role of social media in the art world has evolved significantly in the past few years. Initially, it was used as a way to share art images, but now it is a platform where galleries, museums, and artists can connect with their audiences, promote art events, and sell artworks. Instagram and Pinterest, for example, have become virtual showrooms for art collectors and enthusiasts. Artists can share their artwork in real-time, while galleries promote exhibitions and artworks for sale. Social media also allows artists to gain exposure and recognition from a global audience.
How Artists Can Leverage Social Media
For artists, social media has become an indispensable tool for self-promotion. By sharing images of their artwork, behind-the-scenes glimpses, and works in progress, artists can create a loyal following and gain exposure. They can also connect with galleries, curators, and collectors, and build relationships that may lead to exhibition opportunities and sales. Artists can also use social media to collaborate with other artists, gain inspiration, and contribute to the art community.
How Interior Designers can use Social Media to Discover and Showcase Artwork
Social media has transformed the way interior designers source and showcase artwork. Pinterest, for example, is a great platform for designers to discover new artists, and create mood boards for their clients. Instagram is also an excellent tool for designers to showcase their work and find inspiration from other designers. By sharing images of their finished projects that feature artwork, designers can build a following and increase their client base.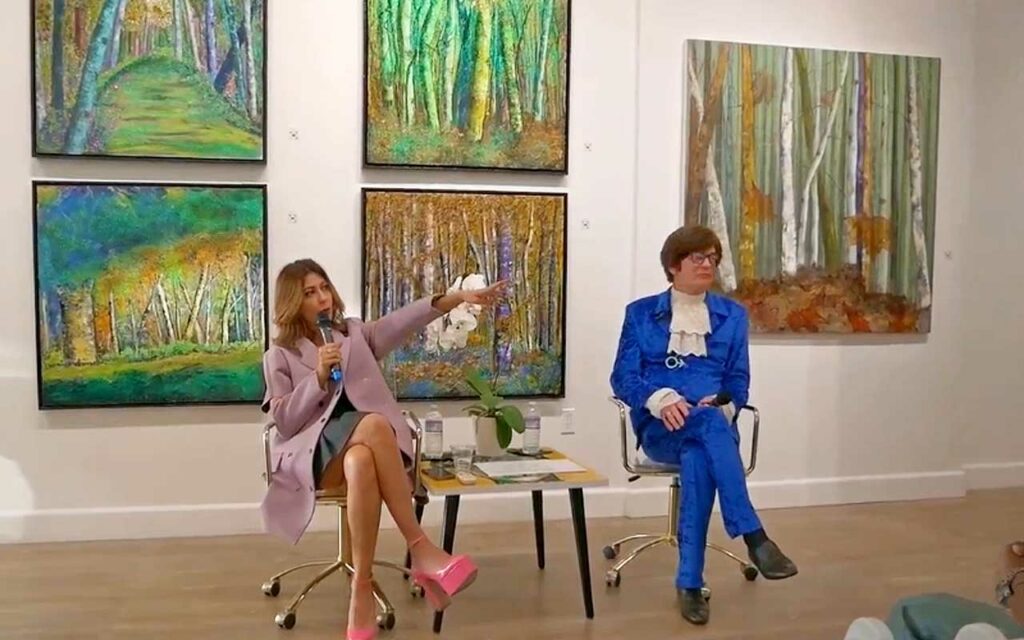 The Importance of Authenticity and Connection on Social Media
One of the biggest benefits of social media is that it allows artists to build authentic connections with their audience. By sharing their personal stories, experiences, and creative process, artists can create a genuine connection with their followers. By engaging and responding to comments from their followers, artists can build a loyal community that supports their work. Additionally, collectors and art enthusiasts appreciate authenticity and connection when they purchase artwork; social media can facilitate those relationships.
Art in the Age of Information
The intersection of art and social media has created a new paradigm for artists, galleries, collectors, and interior designers. Social media has made art more accessible to a global audience, promoted greater collaboration, and encouraged authenticity and connection. Artists can use social media to gain recognition, connect with other artists and galleries, and increase their sales. Interior designers can use social media to discover new artists and showcase their work to a larger audience. Above all, social media has revolutionized the way we think about art and has opened up new possibilities and opportunities for all who want to be involved in the art world.