THE RITZ HERALD, November 5, 2021
In the art district of Los Angeles, a renowned artist illuminates her gallery with vibrant bursts of vivid colors, among a world that has recently been painted over in dismal grays and subdued tones. Abstract paintings on large canvases are a gleaming reminder of her artistic genius. If the paintings were to be alive, they would be vivacious and rousing – much like the artist herself.
Haleh Mashian, lead designer, owner, and founder of clothing label MASH City, and artist, founder, and owner of MASH Gallery, has revolutionized the art industry's creative approach. Mashian's unique paintings and designs express her creativity in several mediums.
Technicolor, bold chromatic, and abstract lines of contrasting colors tell a story of Mashian's approach to art. Art is a celebration of life, energy, and individuality.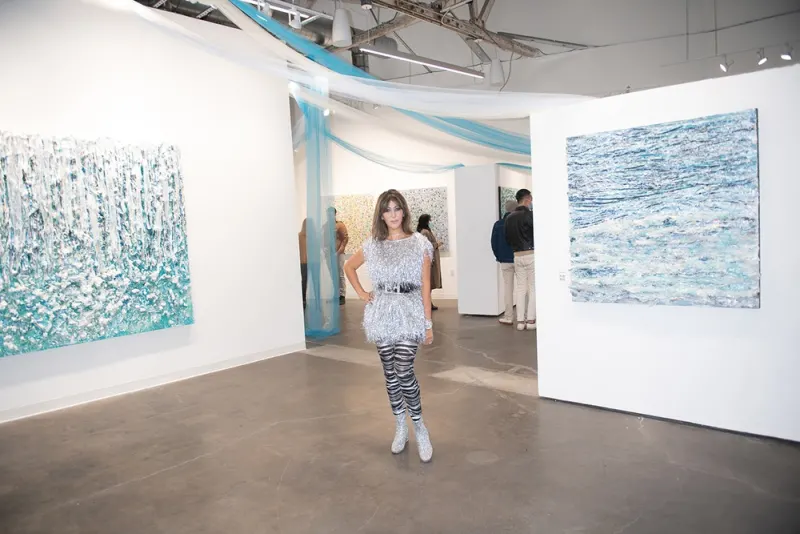 Haleh Mashian's work first attracted attention when she exhibited watercolor and acrylic paintings on the walls of her Los Angeles gallery, MASH. The environment at MASH gallery is one of excitement, individuality, and sophisticated discussions on artistic forms. Mashian creates colorful, contemporary paintings that express her inventive approach and inquisitive qualities. Mashian's artwork is rich in vibrant colors and wonderfully detailed, undeniably painted by a skilled artist's hand.