ANDREW ASCH, APPAREL NEWS, DECEMBER 27, 2018
Art and fashion collided at CoutureMash, an art/fashion show held at the Mash Gallery in the Arts District of downtown Los Angeles.
It was a showcase for three designers: Monah Li of Monah Li Designs; Laura Byrnes of Pinup Girl Clothing; and Haleh Mashian of Maison H, who is also the gallery's owner.
Also participating were custom-hat brand Batcakes Couture and independent designer Shpetim Zero, who is also an instructor at the Otis College of Art and Design.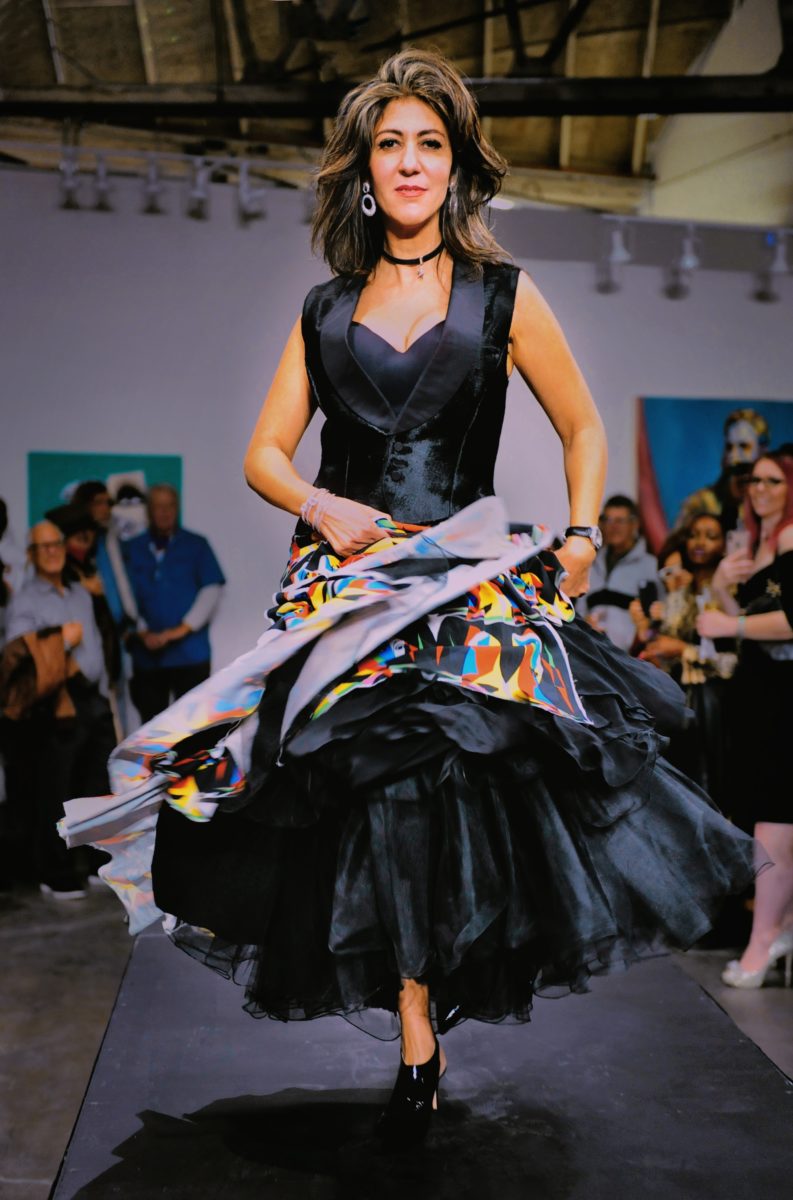 The Nov. 17 show, conceived by curator Lisa Derrick and produced by Mashian, was the place where the art-gallery owner unveiled her new line and showcased a collaboration with Byrnes in which the two combined Byrnes's silhouettes with Mashian-designed fabric in a made-to-order label called CoutureMash.
Veteran designer Li showed several of her designs matched with Maison H accessories and also presented her first men's shirt, made of black rayon.
Instead of models, artists walked the show, which ended with six looks from the Maison H line. Those looks included A-line skirts, leggings, and bomber jackets with Mashian's art. She described the line as a mix of streetwear and high-end styles. "There's something for everybody," Mashian said. "It's not serious, but it is stylish. It should bring joy to people."
The CoutureMash show was produced weeks before Li is scheduled to move to Santa Fe, N.M., to be closer to her family. Li will continue to work with private clients as well as with the Los Angeles boutiques that sell her clothing, she said.
The CoutureMash line will be sold exclusively at the Mash Gallery. Maison H will be sold at the e-boutique maisonh.art and at the Mash Gallery.