WORKS BY A COLLECTION OF ARTISTS
Luxury Adjacent artfully captures the consumer culture by exposing its ridiculously glamorous and artificial approach to everyday life in a playful and lighthearted way. The clever use of bright colors and lively imagery evoke a seemingly comfortable and warm sentiment while simultaneously challenging our beliefs with a sense of unease.
Emotionally removed and coolly ambivalent, each artist in this exhibition uniquely questions what it means when we are addicted yet unwillingly repulsed by the desire for all our pretty things. It's a dialogue between the suggestion of an acceptance of popular culture and a shocking withdrawal of its empty promises.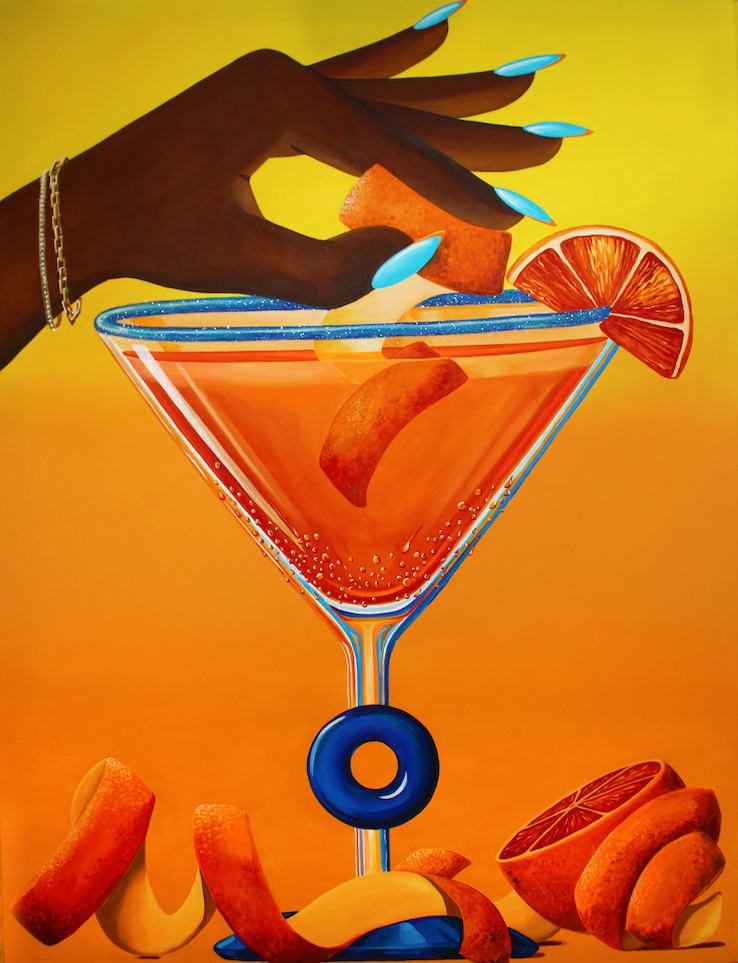 64 x 48 in
162.6 x 121.9 cm
A drink to numb the think? A double for your troubles? Turn your frown upside-down with a shot of top-shelf brown.