celebrate THE GATHERING OF ART LOVERS IN la and the closing of our current exhibition the "Field of innocence"
February 16, 6-10 Pm at mash gallery
On the occasion of Frieze week, this February 16th, from 6-10 PM at Mash Gallery, we invite you to indulge in a night of celebration, as we raise a glass to the talents of our featured artists. Enjoy live music, an open bar, and a final chance to view the exhibit first-hand.
Immerse yourself in the art scene and be a part of this unforgettable night. RSVP now and we'll see you there!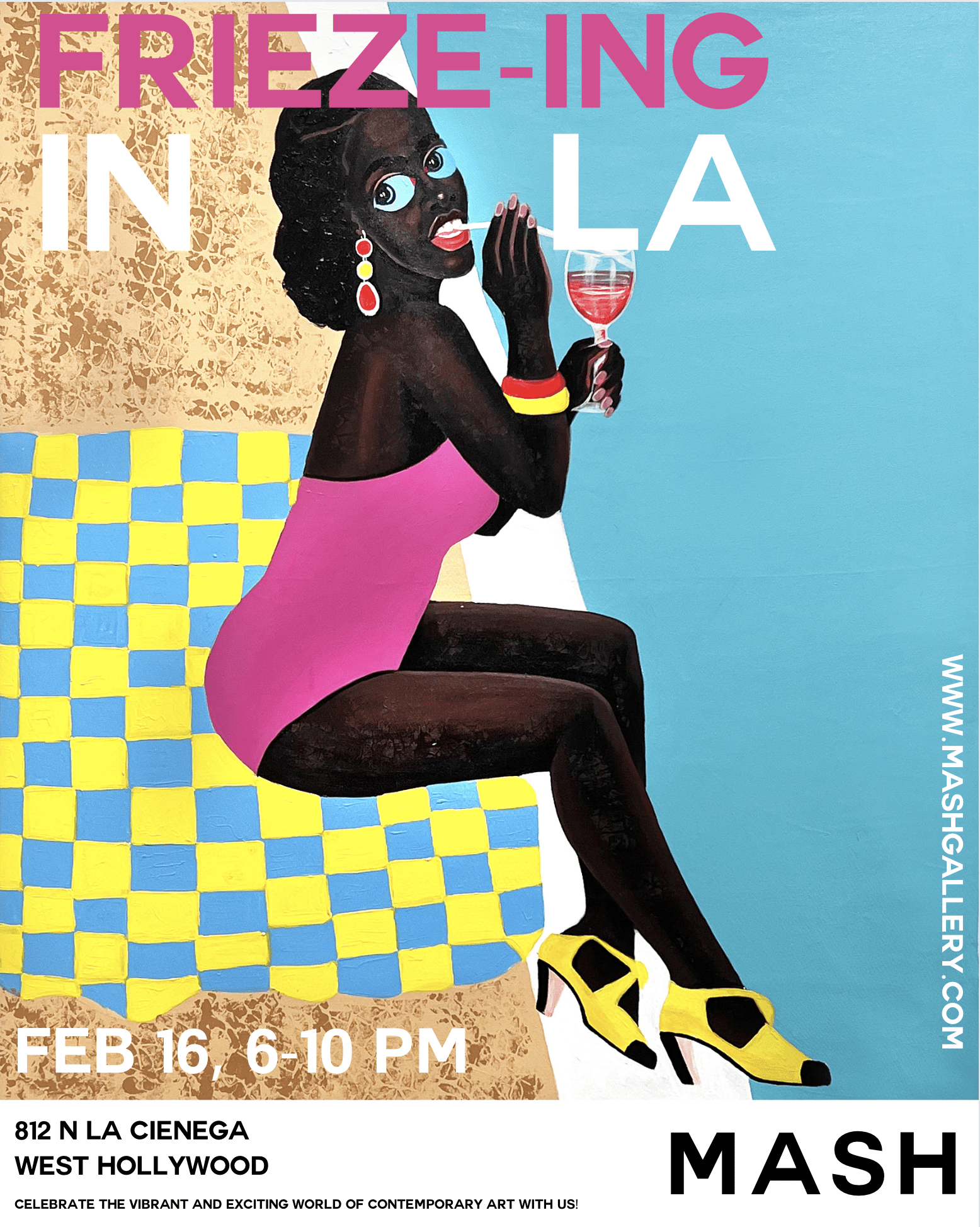 Works by a collection of artists

COMING SOON: IN HER ELEMENT
The Opening Exhibition
In honor of Women's History Month, Mash Gallery is pleased to present our upcoming exhibition:
"IN HER ELEMENT" is a group exhibition showcasing works by a variety of local, national, and international artists which focus around women and femininity.
Featuring Artists: 
Alexander Varvaridze

Anastasia Korsakova

Cabell Molina

Erika Hess

Georgina Clapham

Haleh Mashian

Isabel Reyes

Jenny Vinter

Johannes Wessmark

Kicki Edgren

Kim Hamburg

Miguel Pichardo

Nelly Zagury