Interior design is more than just furnishing and decorating a space; it's also about "artfully" arranging art in the home. Whether you're a budding collector or a seasoned expert, you'll want to make sure your pieces are lit properly in order to show them off in the best possible way. In this blog post, we'll explore tips and tricks for incorporating art into any interior design project and making it look perfect.
Starting Out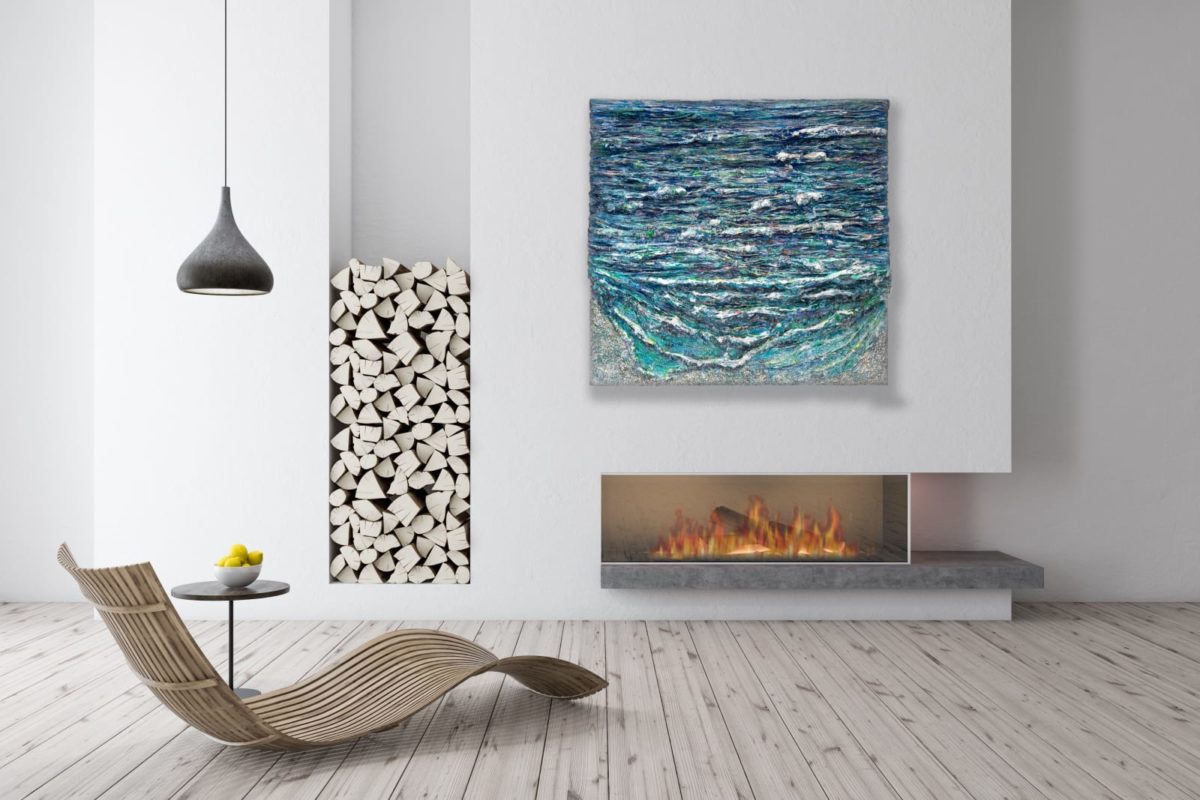 When it comes to collecting art, it can be a daunting task for those just getting started. You may feel overwhelmed with the amount of work that needs to be done in order to display your pieces properly. There are some great tips to help you get started, from combining objects to proper lighting.
The first step is to find the right pieces that you love. What's important is that the pieces have a personal connection to you. Once you've narrowed down your selection, it's time to start arranging them in the space. Take into consideration the size, color and texture of the pieces when deciding where to place them.
When selecting where to hang or place the art, try and have a plan in mind. Visualize how the space will look with different pieces placed in different positions. This will help you create a more balanced look, as opposed to randomly throwing items up on the wall. It is also important to think about how the art will interact with its surroundings. Think about the other objects, furniture and colors in the room, and choose pieces that will compliment them.
Take your time and enjoy the process. Arranging art doesn't have to be a chore; instead, make it an enjoyable experience!
Combining Objects
Creating a beautiful interior space with art can be as simple or complex as you'd like. It all depends on your individual tastes and the objects you have collected. When it comes to arranging art in the home, one of the most important steps is combining objects. This means artfully arranging different works of art to create an eye-catching display.
Start by assessing the size and shape of your space. Then, consider what type of objects you would like to combine in that space. A great way to start is by choosing a central piece and working outwards. For example, you might want to pick a painting or sculpture that will be the focus of your arrangement, then choose other pieces around it to complement its style and shape.
When combining objects, remember that balance is key. If you have a large piece, make sure it is balanced out with a smaller object. Similarly, consider how different colors, textures, and materials can work together to create a cohesive look. When selecting art for your home, think about how it will look when it is paired with another item. You may also want to take into account the wall color and lighting, as these can both affect the overall look of the room.
Ultimately, the key to combining objects for a beautiful home display is experimentation. Play around with different combinations until you find something that works for you. With practice, you'll be able to create stunning interior displays that are as unique as your taste.
Don't Forget Lighting
One of the most important aspects of creating an art-filled home is making sure that you properly light each piece of art. Nothing is more frustrating than not being able to see a work of art properly, simply because it is badly lit. The lighting you choose for your art should enhance the artwork, not overpower it.
When choosing lighting for your art collection, think about the size of the artwork and where it will be placed in your home. There are several types of lighting available that can be used to illuminate pieces of art, including track lighting, recessed lighting, wall sconces, and uplighting. Each type of lighting has its own set of advantages and disadvantages, so it's important to consider which option will work best for your home:
Track lighting can be great for highlighting larger pieces of artwork, as it provides directional light that can be adjusted to perfectly fit the size of the artwork.
Recessed lighting can also be great for larger pieces, as it gives a subtle but powerful illumination that won't overpower the artwork.
Wall sconces can be used to highlight smaller pieces of art, as they provide gentle ambient light that adds a warm glow to the artwork.
Uplighting is ideal for pieces that need a bit more drama, as it creates a dramatic effect with shadows and highlights.
No matter which type of lighting you choose for your art collection, make sure that you take the time to experiment and find the perfect balance between the light and the artwork. With a little bit of patience and experimentation, you can create a beautifully illuminated gallery in your home.