Art and design have always been deeply intertwined, yet many still find the concept of integrating contemporary art into interior design a bit intimidating. Here at Mash Gallery, the premier contemporary art gallery in West Hollywood, we believe that art has the power to transform spaces, evoke emotions, and tell a story. Today, we aim to demystify the union of contemporary art and interior design, making it more accessible to our audience.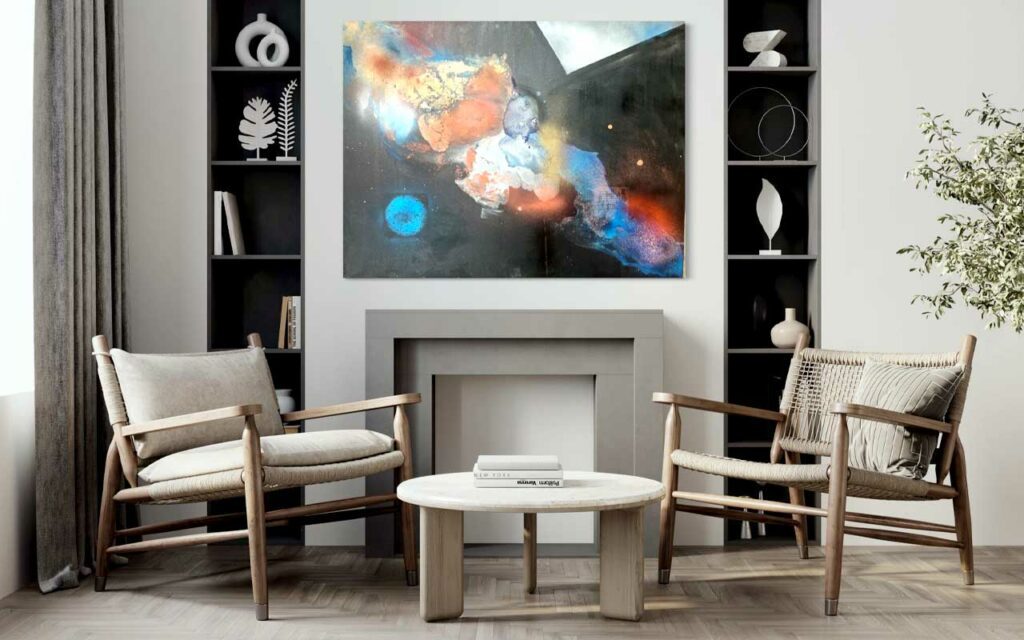 The Power of Art in Interior Design
Contemporary art is not merely an add-on or an afterthought in interior design, it's an integral part of the process. It can create focal points, introduce color and texture, and even dictate the mood of a space. However, many people feel overwhelmed by the vast world of contemporary art, unsure of how to choose pieces that resonate with their design aesthetic and personal taste.
Choosing the Right Art for Your Space
When it comes to choosing art for your interior spaces, there are no hard and fast rules. The key lies in finding pieces that speak to you on a personal level. Whether it's a vibrant abstract painting, a thought-provoking sculpture, or a minimalist installation, the art you choose should reflect your personality and style.
Consider the scale of the artwork in relation to your space. A large-scale piece can make a bold statement in a spacious room, while smaller works can add interest to a cozy corner or hallway.
Incorporating Contemporary Art in Your Home
Incorporating contemporary art into your home is about creating a dialogue between the art and its surroundings. Instead of treating art as a standalone element, think about how it interacts with the furniture, colors, and textures in your space.
A vibrant, abstract painting can add a pop of color to a neutral room, while a minimalist sculpture can provide a striking contrast in a space filled with ornate furniture. Use art to break up a large wall, draw attention to a certain area of the room, or even as a conversation starter.
Art and Interior Design: A Harmonious Union
Understanding the union of contemporary art and interior design is about recognizing the transformative power of art in our living spaces. It's about creating a visually stimulating environment that not only reflects your personal style but also enhances your quality of life.
At Mash Gallery, we're passionate about helping you discover this harmonious union. Our curated selection of contemporary art pieces, ranging from paintings and sculptures to installations, offers something for every aesthetic and budget.
Demystifying the union of contemporary art and interior design is about breaking down the barriers between these two worlds and encouraging everyone to embrace the beauty and vitality that art brings into our homes. Remember, in the world of interior design, art is not just an accessory—it's a necessity.
Visit us at Mash Gallery in West Hollywood, and let's embark on this artistic journey together. Create a home that tells your story, one art piece at a time.