Welcome to February's Artist Spotlight! This month, we are thrilled to feature the incredibly talented Philip Letsu, a Ghanaian artist who creates colorful art that celebrates urban life and culture.
Who is Philip Letsu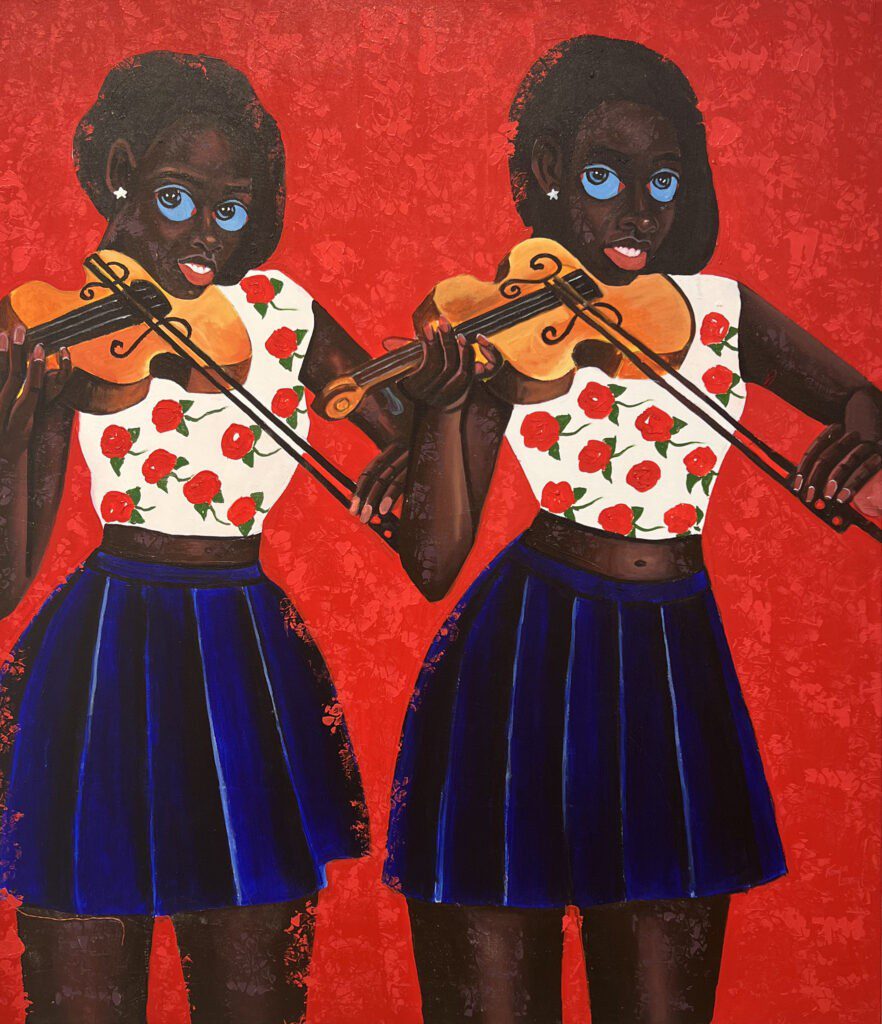 Philip Letsu is an up-and-coming Ghanaian artist currently living and working in Ho, Ghana. He is known for his powerful works of art, which focus on documenting urban lifestyles and culture. Philip's artwork is strongly driven by his need to confront issues surrounding representation and identity formation. His paintings explore the power of memories and imagination and aim to document that which is often neglected in popular culture. Through his work, Philip seeks to capture the truth and beauty of the diverse cultures he encounters and give a voice to those that often go unheard.
As he documents his life journey, Philip hopes to create a bridge between cultures and inspire others to appreciate the beauty of diversity. He strives to create artwork that will inspire reflection and discussion among viewers, and provoke thought around representation, identity formation, and the power of memory and imagination.
His Process
Philip Letsu's painting process is heavily influenced by his need to explore positive energies. He draws inspiration from taking quiet time and translating what he finds into a painting that will meet the admiration of others. His preferred medium for his artwork is acrylic paint, which he believes allows for more options and innovation in his pieces. He also values the use of color to bring out a sense of genuineness in each work. With each painting, Philip strives to capture what lies inside him and express it in a meaningful way.
His Artwork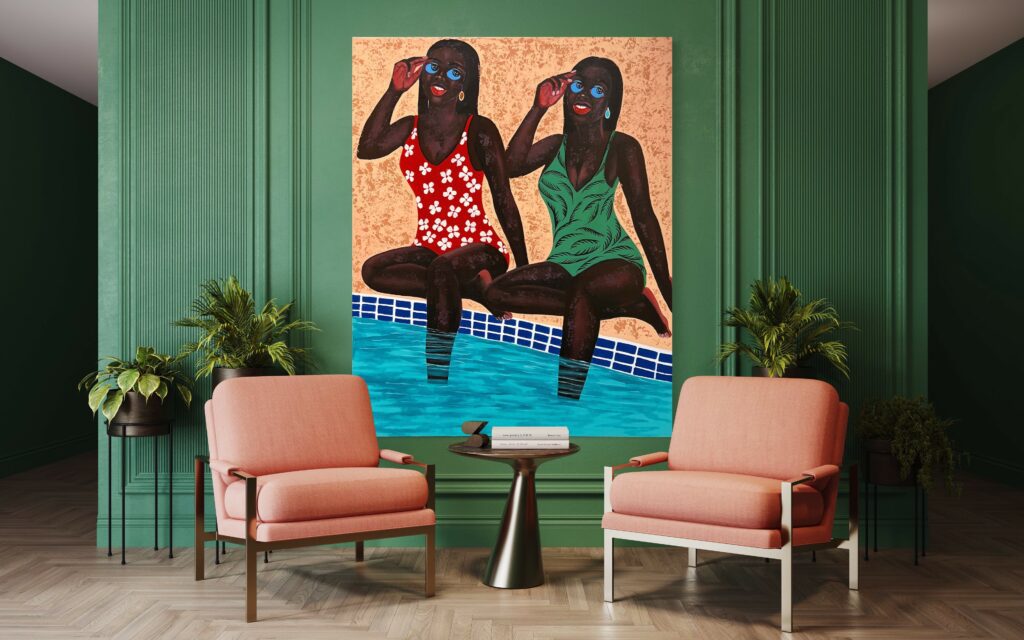 Philip Letsu's artwork is primarily focused on representation and identity formation. He documents the urban lifestyles and culture of Ghana in vivid colors and imaginative compositions, creating powerful works that speak to the heart. His pieces depict both people and places in a way that reveals their essence and captures the power of memory and imagination. Through his work, he hopes to bring attention to the issues of representation and provide an accurate portrayal of the lives and stories of those that are often neglected in mainstream media. His unique style is composed of bold colors and vivid details, making his work truly stand out.