ABOUT THE ARTIST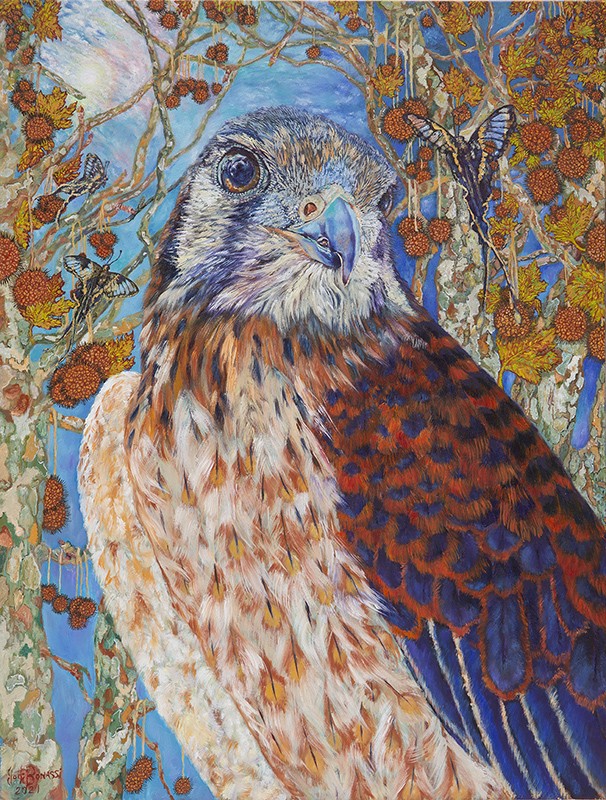 Jodi is a Los Angeles based artist whose work explores nature and the environment, with earlier works exploring diversity, ethnicity, and social circumstances.
The artist has spent over 3 decades observing and documenting people in places of communal exchange in her paintings. She takes it all in the harshness and beauty of everyday life and chooses to connect to the beauty and purity of it all through her paintings. In her bird series, with a bright color palette, she depicts a place of joy and safety. She is known primarily for the immense detail that goes into each piece.
The overwhelming feeling that she experienced during the pandemic was the main force that drove her to paint more works involved with nature, as she felt drawn to develop her "Bird Series" to express serenity, the feeling of having wings and being free – it was through this work that she developed a feeling as if she had her own private garden.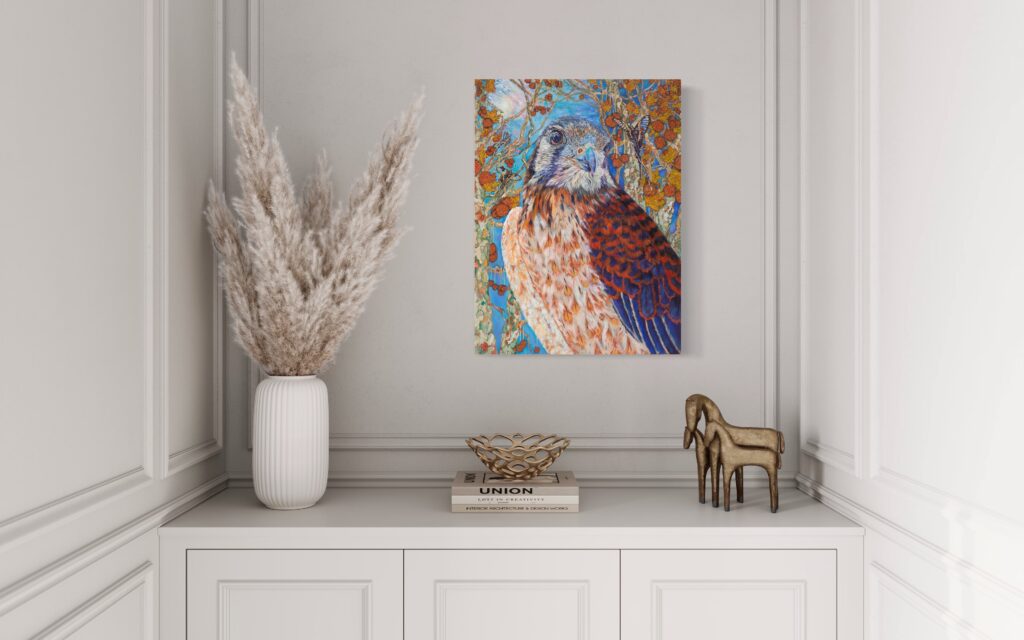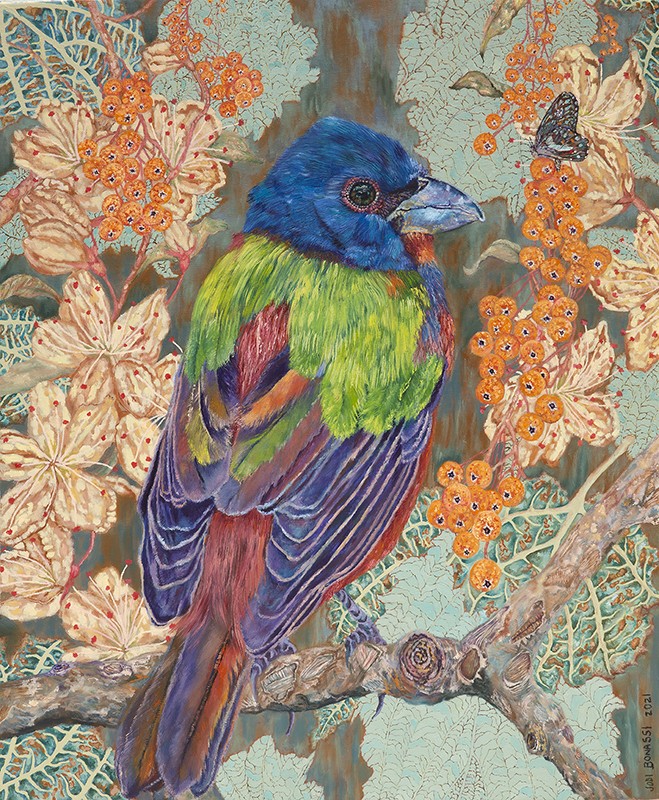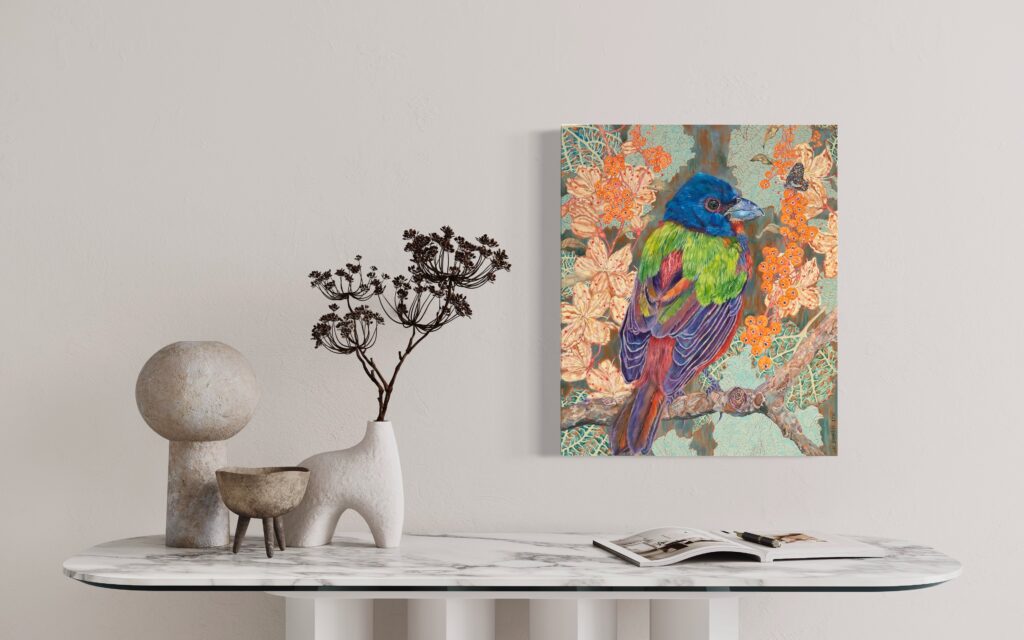 The artist on how her work in the show depicts "innocence"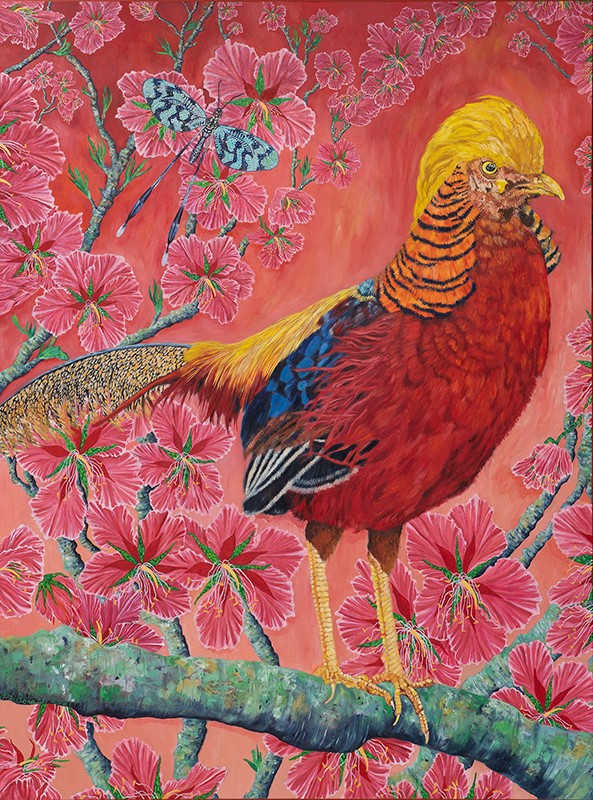 "In the bird series I have regained my child. With a bright color palette I experience that joy and place of
safety, that state of "not knowing". I examine and interpret my references loosely with no set composition
in mind. Drawing right onto the canvas like a child, I build an imaginative truth that cushions me from the
world. The birds cover me with their feathers and I am a hatchling in the nest of my own making. Flowers
and leaves become repetitive patterns that change with the motion of my pencil. There is no future or
past. I am at first a mature woman, a mother of a grown son, and then a small girl drawing or painting
with no sense of time. Like Benjamin button, I return to that place of not knowing- happily not knowing! I
am playing with the flowers, the trees, adding dragonflies and other bugs that catch my eye. I am building
a safe world for my birds and for myself that I can handle. The beauty of nature cushions me. The birds
cover me with their feathers, and I am hatchling in the nest of my own making." – Jodi Bonassi