With artworks almost sold-out, this is an event you won't want to miss! MASH Gallery Premier Exhibition featuring Maggi Hodge in, 'OVERLOAD'.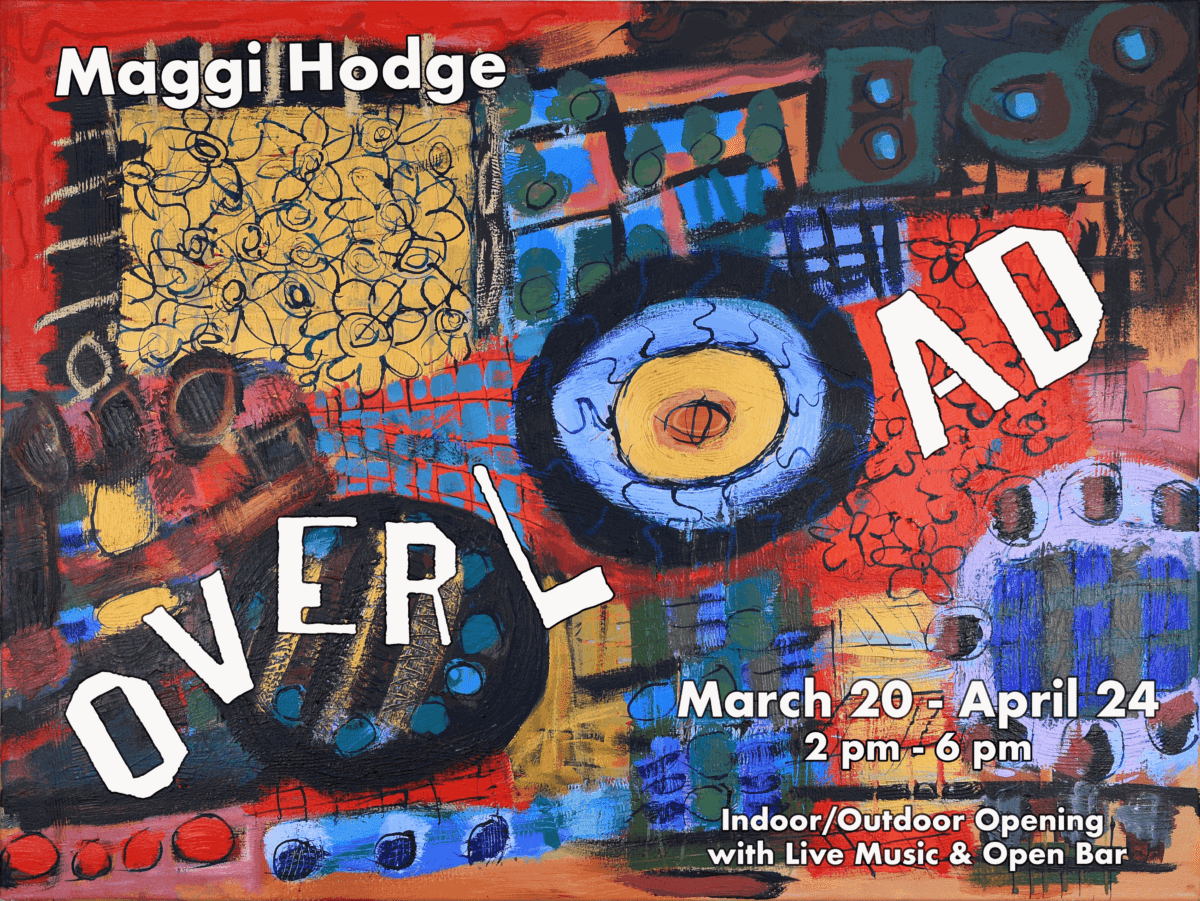 Can we get a loud, "HOORAY!", please, because we have been waiting for our next exhibition to happen and it couldn't have come at a better time. Since the pandemic, we've kept it cool & calm around these parts; however, we are ecstatic to shake things up here at MASH, as we welcome back Maggi Hodge—an artist who truly sets the Overload tone! 
With her 2nd solo exhibition coming up, titled 'Overload,' she is no stranger to MASH Gallery. Her first solo show with us, 'Women, Chaos & X' in the fall of 2019, was an overnight sensation—culminating in a completely sold-out experience for Hodge; and I must say, she's close to another!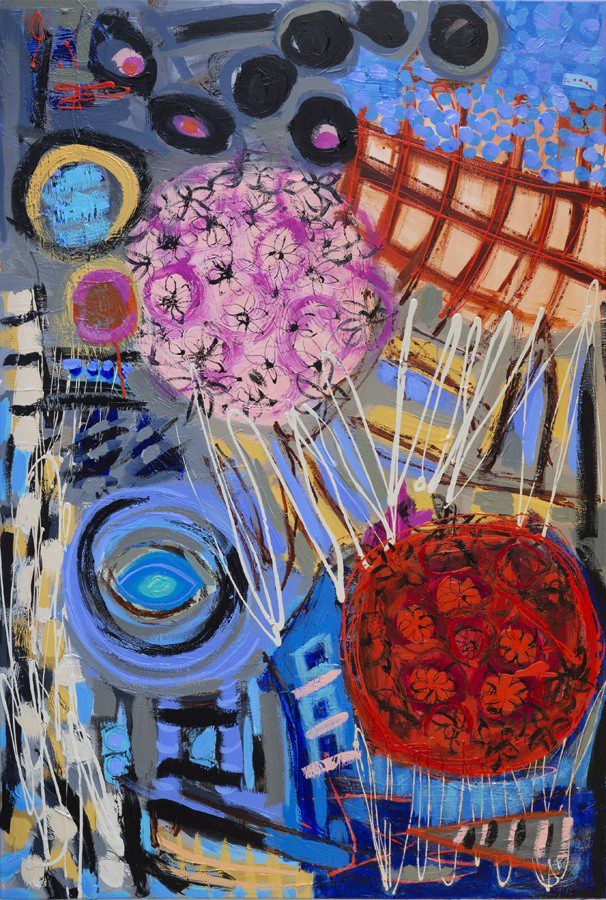 When it comes to her newest series, 'Overload', it confronts our current cataclysmic state of living: our modern lives are overloaded with physical and psychological fragments that threaten to overwhelm and overburden us with unnecessary chatter and matter. Hodge has temporarily departed from the figurative, but her signature use of vivid colors and loose brushstrokes that define her aesthetic is sure to generate commotion for this first-of-the-year exhibition.
Please RSVP to this event via this link to help with social distancing efforts and proper planning and accommodations.
—
MASH Gallery is a Los Angeles art gallery, located in the Downtown Los Angeles Arts District. Displaying contemporary and modern art in exhibitions that change month to month. Join our mailing list to stay up to date with the latest MASH Gallery News by emailing info@mashgallery.com