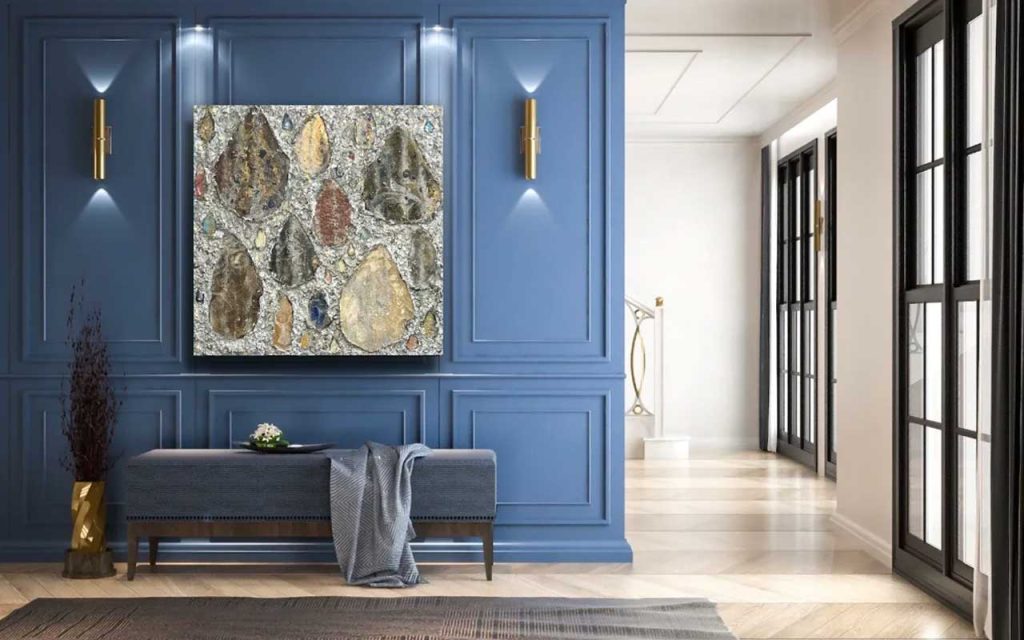 While original fine art is often considered the purview of well-heeled collectors, it is much more than something to be hoarded. Art can be as important to a room's aesthetic as furniture or paint. Art and interior design go hand in hand when it comes to creating a space that is both beautiful and functional.
Art is an essential element in interior design because it adds personality, emotion, and character to a room. It is an excellent way to express a feeling and convey a message to those who enter a space. Let's consider the relationship between art and interior design and discuss how art can enhance the design of a room.
Art as a Focal Point
Art can serve as a focal point in a room and draw the eye to a particular area. It can be a conversation starter or a statement piece that ties the room together. When selecting art, it is essential to choose pieces that complement the overall design and color scheme of the room. Large, bold pieces are perfect for creating a statement, while smaller pieces can be used to add subtle touches of color and texture.
Color Palette
Art can also be used to establish a color palette for a room. It is a great way to introduce new colors or accentuate existing ones. When choosing art, consider the colors that are present in the room's furnishings and decor. Art that contains similar colors can help tie the room together and create a cohesive look. Alternatively, an exceptional piece of art can serve as inspiration for a room's color, from the walls to the furniture.
Texture and Dimension
Art can add texture and dimension to a room. Sculptures, for example, can provide a three-dimensional element that adds depth to a space. Textured paintings or prints can add a tactile element that makes a room feel cozy and inviting. The right art can also change people's perception of space, filling a room with its presence or accenting it without dominating it.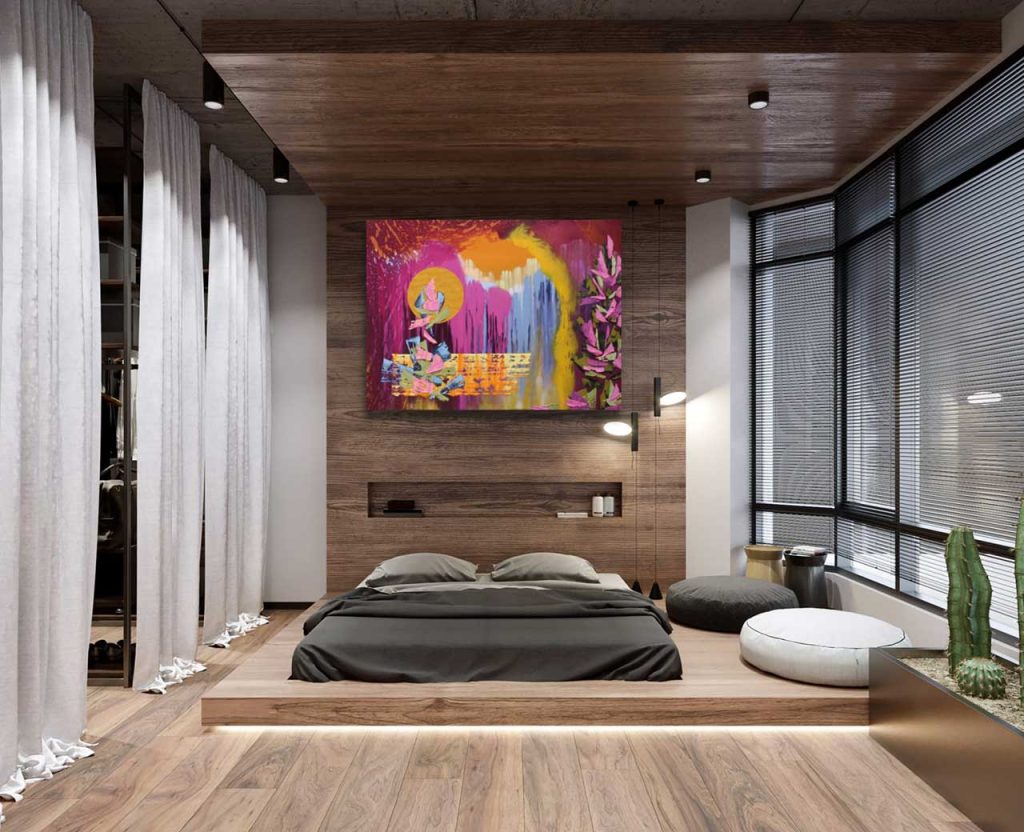 Emotion and Personality
Art is an excellent way to express emotion and personality in a room. It can be a reflection of the owner's interests, passions, and tastes. A room decorated with personal artwork can feel more intimate and unique. It can also create a sense of warmth and hospitality and spark joy daily in those appreciative of it. Art can be (and often is) a very personal expression of the artist's psyche, allowing the art and the artist to engage with the viewer at an unspoken, unconscious level.
Placement
Art placement is crucial to creating a cohesive design. It is essential to choose the right size and placement for each piece. When selecting artwork, consider the scale of the room and the height of the walls. A large piece of art can overwhelm a small room, while a small piece can get lost in a large room. Whether you're a buyer looking for something place in your own home or a professional interior designer looking to bring a space together with the perfect visual aesthetic, art can turn an otherwise unexceptional room into something much more. It can serve as a focal point, establish a color palette, add texture and dimension, and express emotion and personality. By incorporating the right art into interior design, one can create a space that is not only aesthetically pleasing but also personal and inviting. Explore the wide array of contemporary art available at MASH Gallery by brilliant local and international artists, both emerging and well-established in the art world. You are certain to find something to inspire you and enhance your space.