As a painter and creative expressionist, Haleh Mashian's work reveals her appreciation of color theory, compositional form, and studying positive and negative space. Working in mixed media and using various techniques from collage to impasto.
The following works are on view now at Mash Gallery as part of the "In Her Element" exhibition honoring Women's History Month.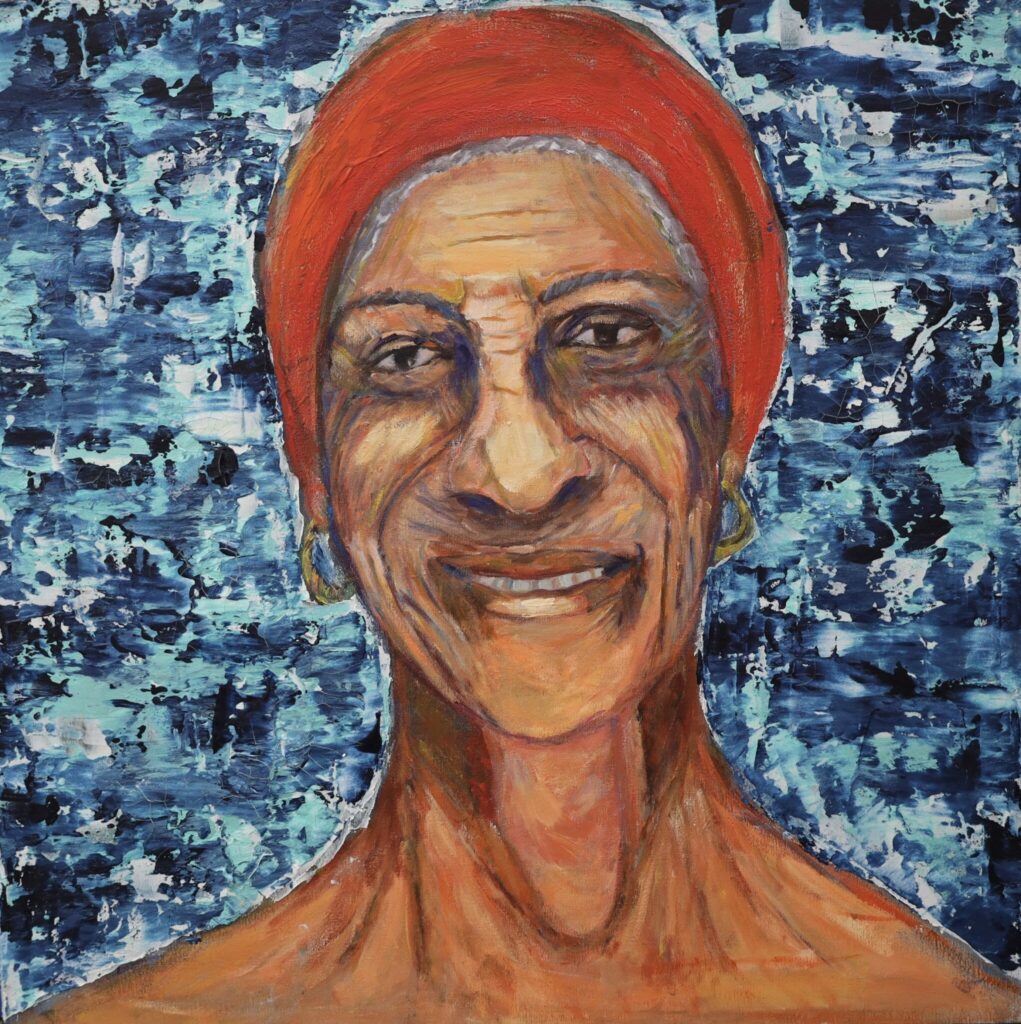 In 'Young at Heart', Mashian explores the idea that one's soul does not have an age, but only the physical body. The subject in the artwork is depicted as "aged," yet with a cheerful expression to convey the idea that by connecting with one's inner wisdom and bliss, and releasing the shackles of one's past, it is actually possible to become younger with age.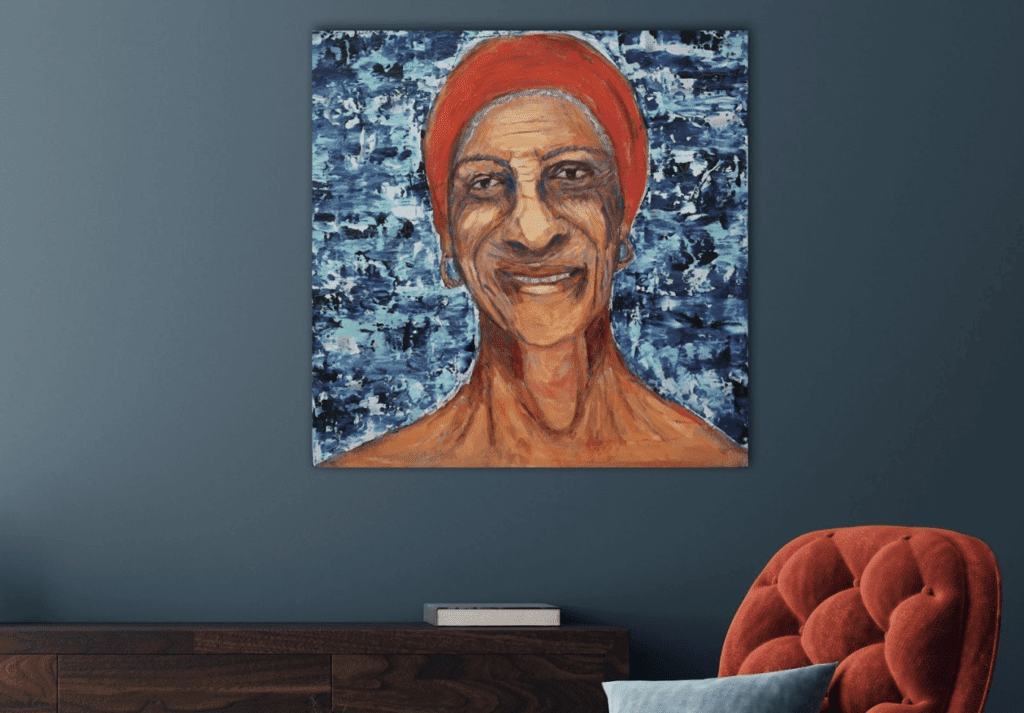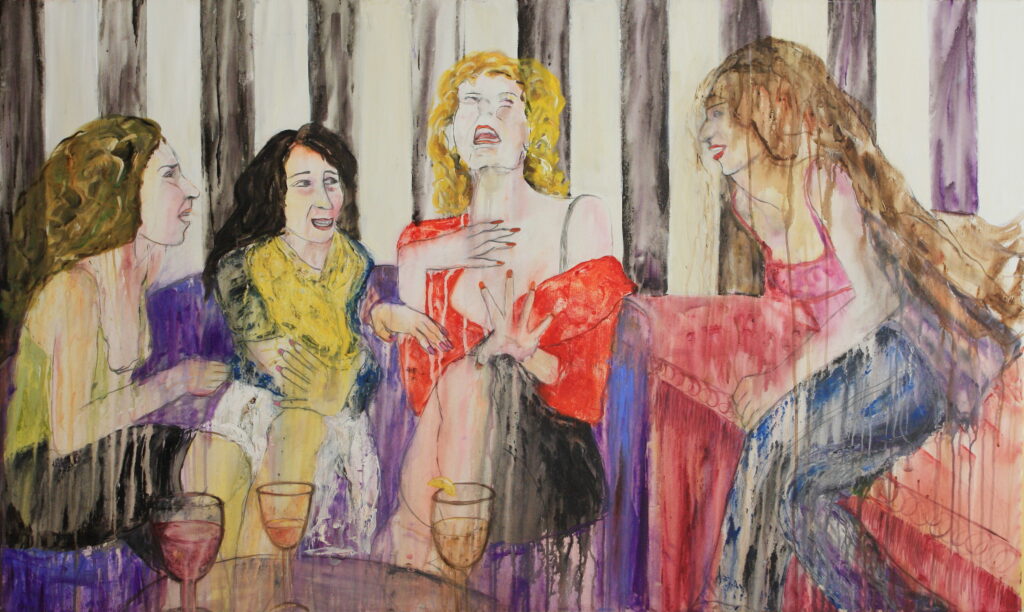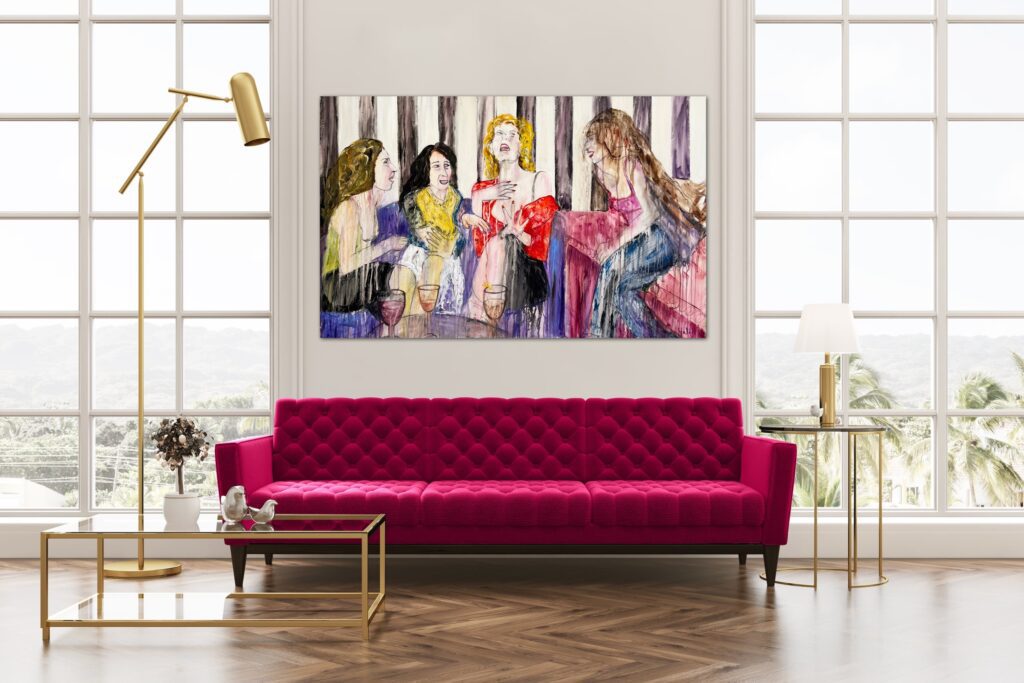 In the above and below paintings, these colorful and convivial environments employ a double meaning, both humorous and satirical. Haleh Mashian captures "The Gossip", a phenomenon we can all relate to, unfortunately.. 😉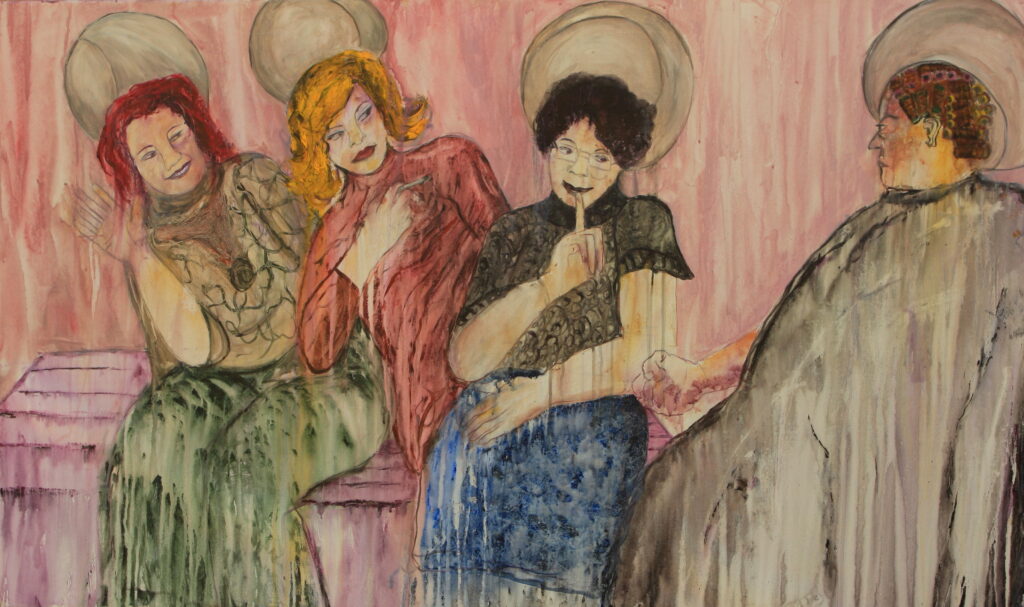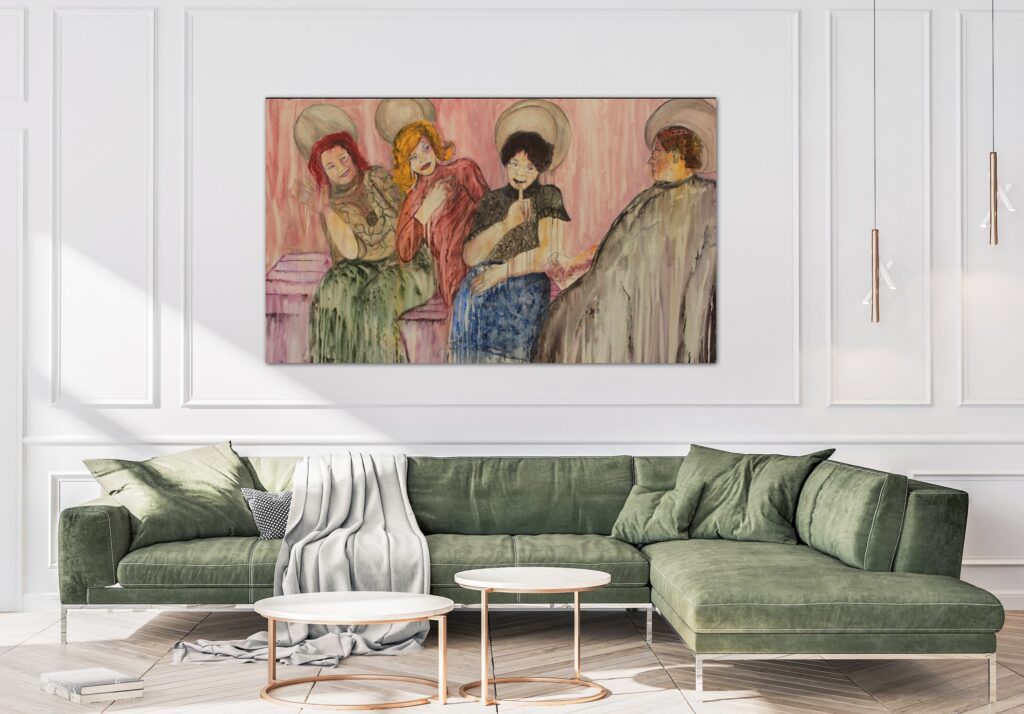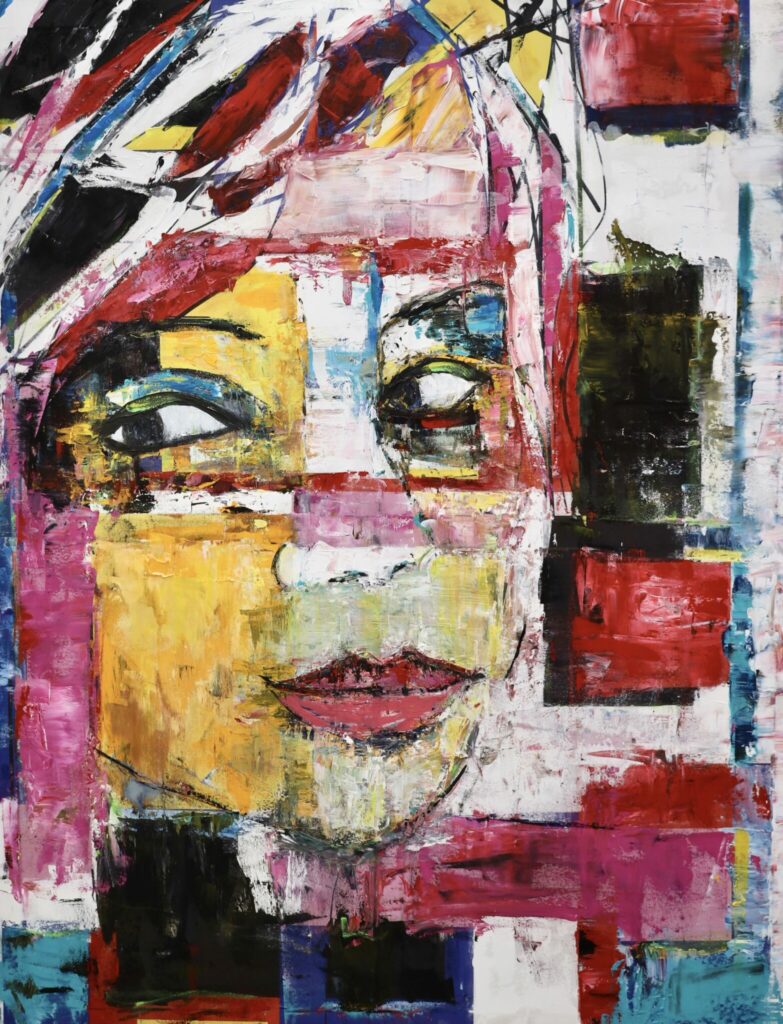 This portrayal of a woman originated as an iPhone rendering, subsequently transferred onto canvas and enhanced by painting. The combination of diverse disciplines alludes to the multifaceted nature of womanhood, much like a puzzle composed of many layers. The outcome is a striking masterpiece that poignantly conveys the intricate nuances of the female experience.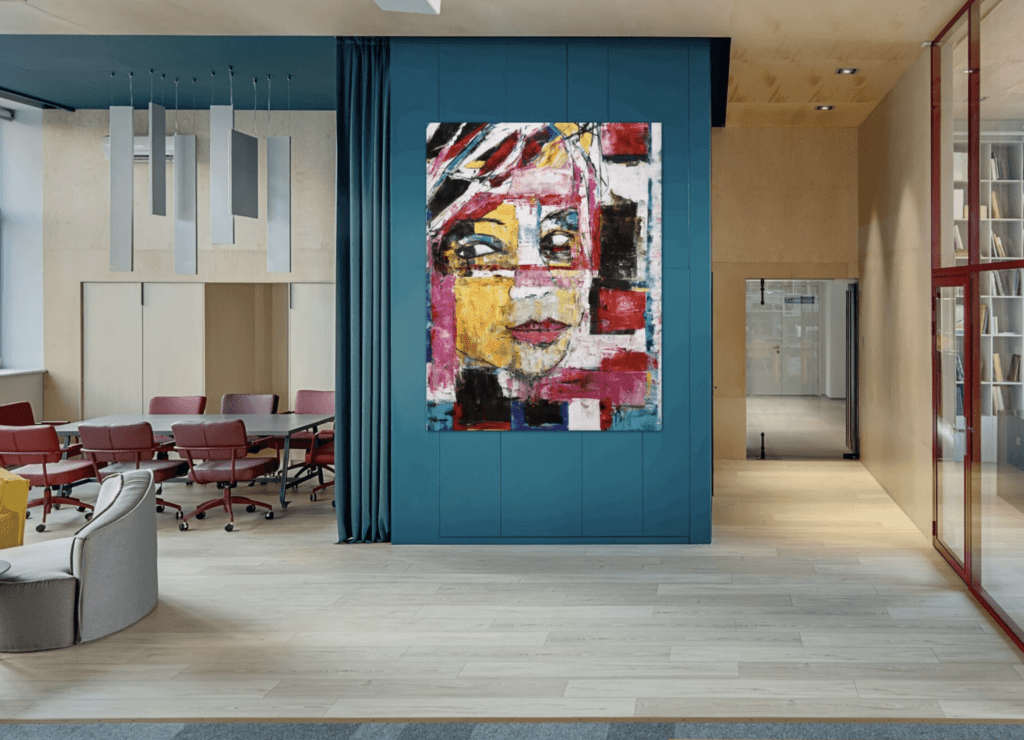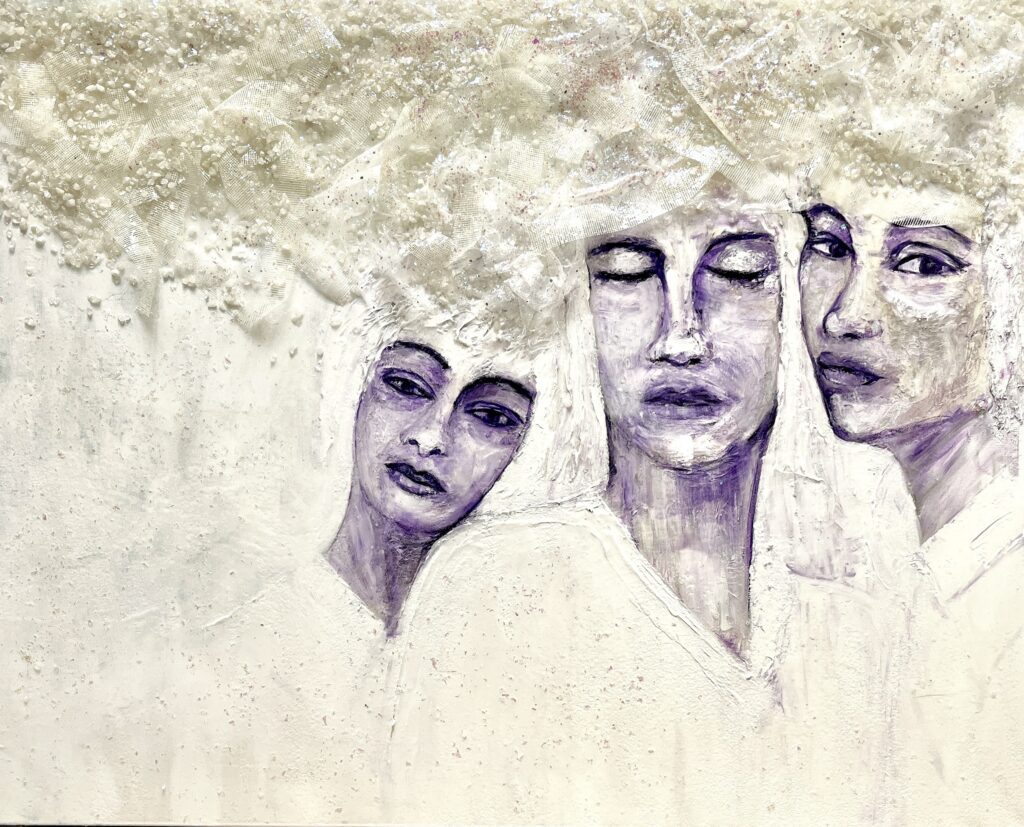 The idea of marriage holds different meanings for many people. Mashian created 'The Marriage Myth' to reveal the fallacy that a woman's wholeness and ultimate bliss are heavily dependent on being married.
At the top of the painting, the white textured veil suggests the pressure surrounding the glorified generational concept that marriage is an indispensable requirement.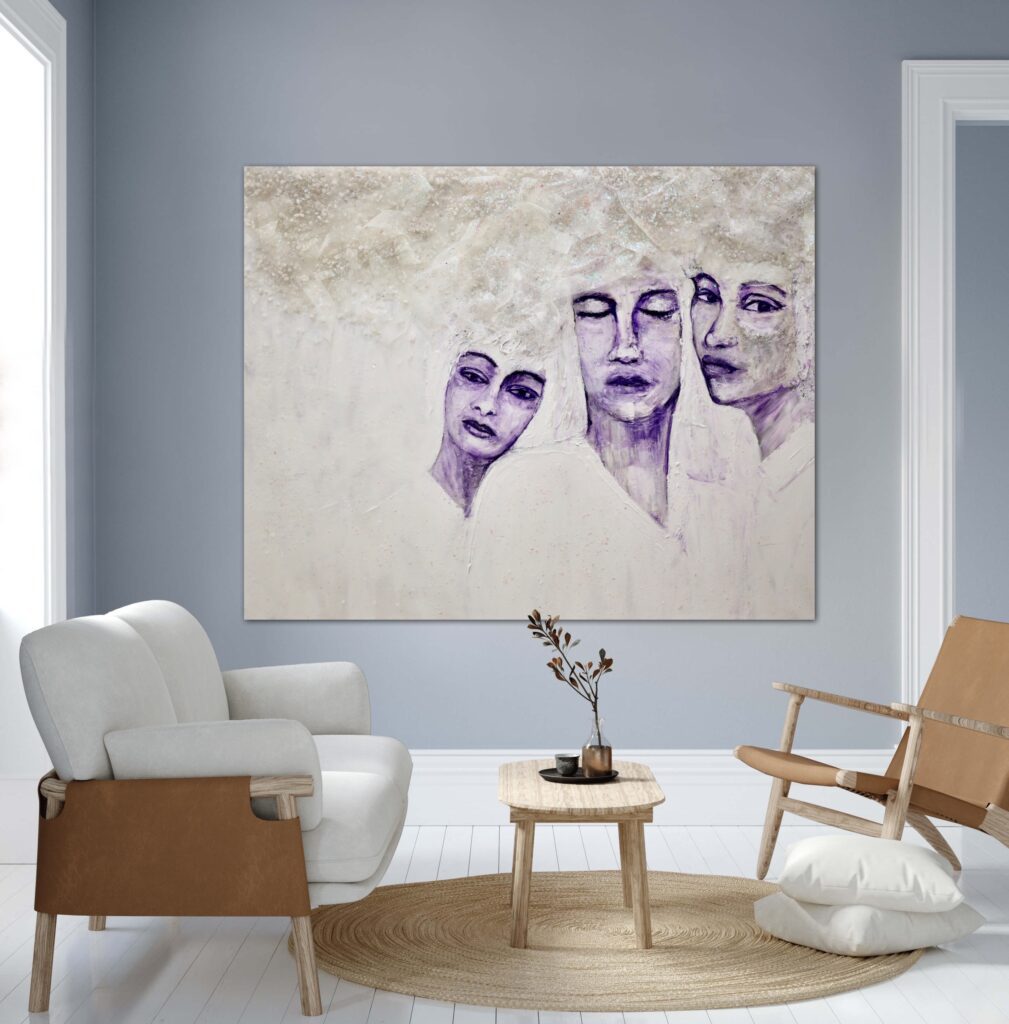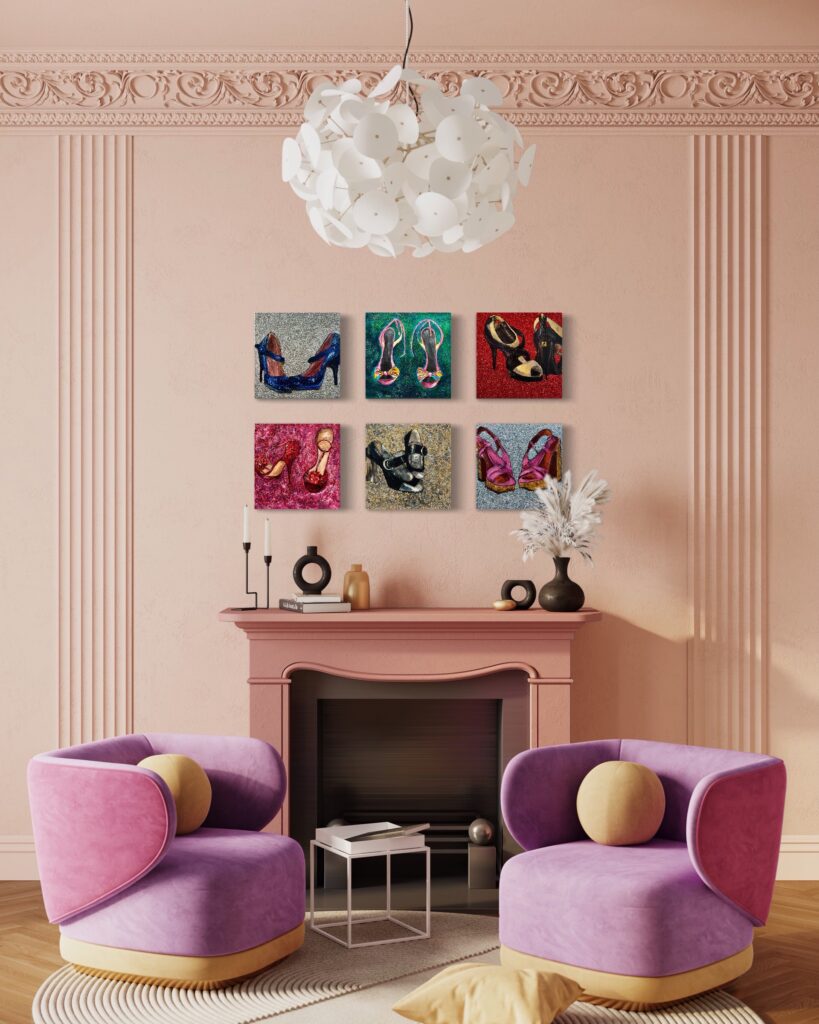 For many women, shoes are an extension of their personality. These iconic pairs are from the artist's closet that she brings to life on canvas. This collection consists of a glittering array of stilletto still lifes that liven up any space.