CURATELA, CURATELA, OCTOBER 22, 2020
This Week's Must-See Art: MASH Gallery hosts the Opening Recepetion for it's next exhibition, Figuratively Speaking: A Haleh Mashian Solo Exhibition with an entirely outdoor installation accompanied by live Rumba Flamenco Music on Saturday, October 24, 2020. Figuratively Speaking will mark Mashian's first-ever retrospective exhibition. The show will feature a collection of works that span Mashian's 25-year study of the female form and showcase her extensive experience working with live models. The women depicted in "Figuratively Speaking" incarnate an organic freedom that was always theirs to begin with and which Mashian expertly cultivates to full bloom on canvas.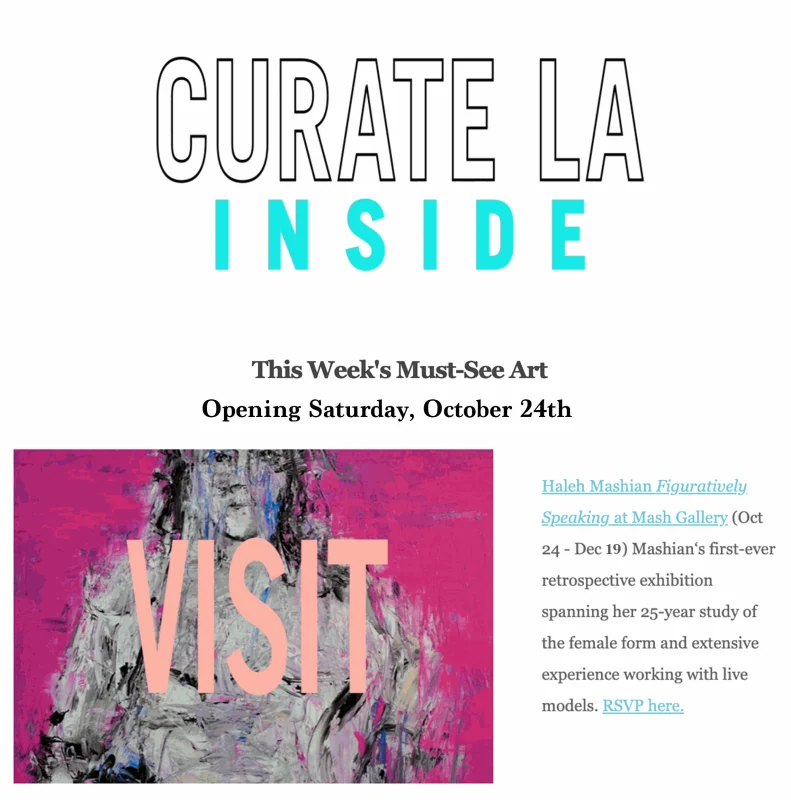 Guests in attendance to the outdoor opening reception in front of MASH, will be treated to a full art gallery experience with live music and contemporary figurative art all in a safe and open-air setting.