DIVA GALS DAILY, DECEMBER 10, 2020
Got your gear for the holidays? Why not hook yourself up some MASH City clothing? Created by Los Angeles-based expressionist artist/painter and contemporary art gallery owner (MASH Gallery in DTLA's Arts District) Haleh Mashian, the collection is a love of two artforms – art and fashion — merged into one!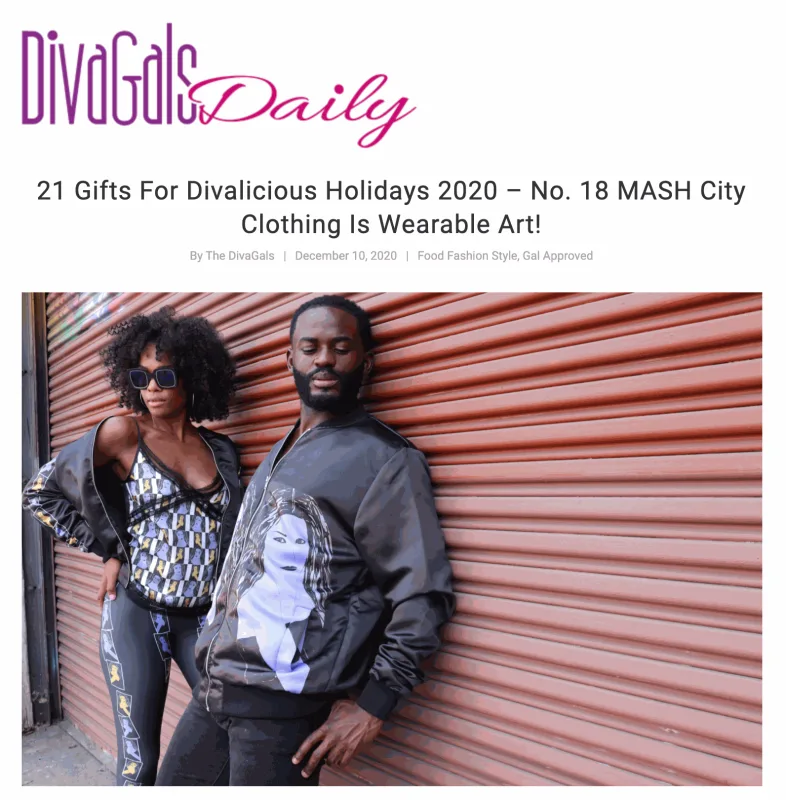 The collection, described as premium athleisure meets streetwear chic, feature bold digital artwork, offering styles for both men and women as well as unisex/genderless options. Included in the collection are bomber jackets, hoodies/sweaters, leggings, joggers, rain jackets, accessories, swim/resort wear and much more, all ranging in price under $400.