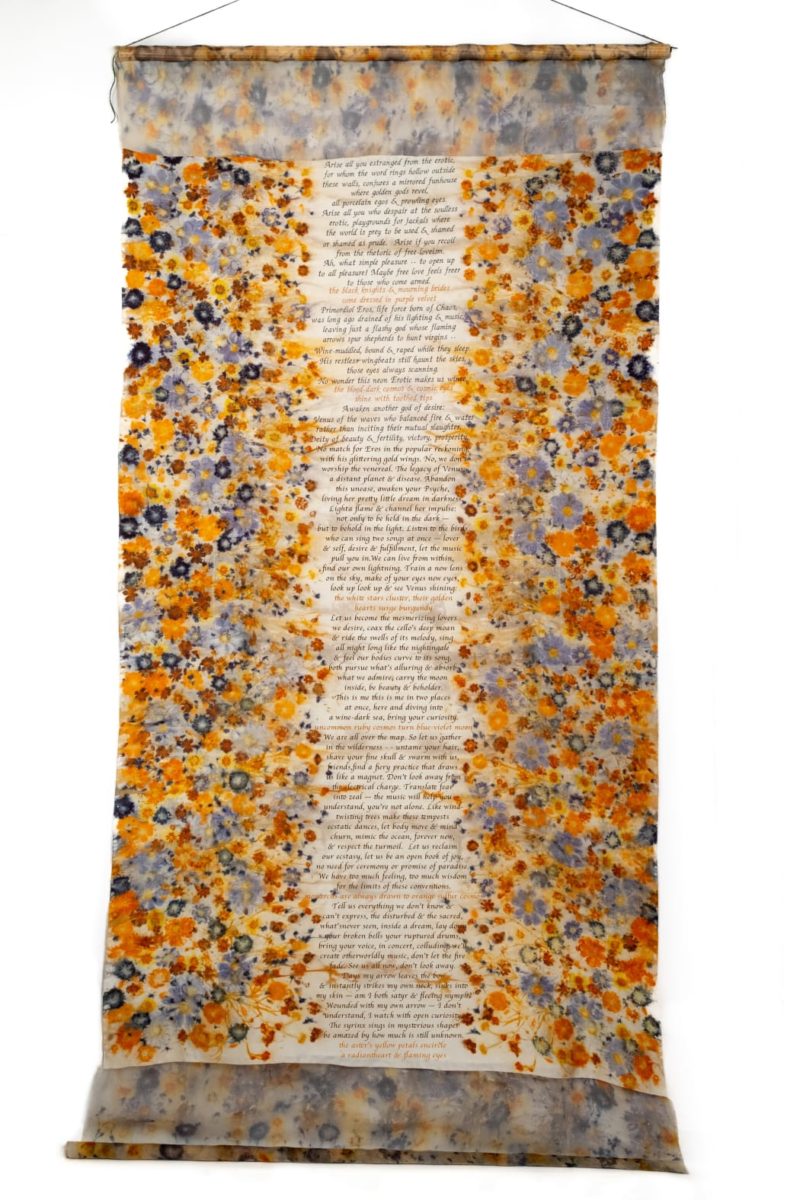 We are excited to share our artist spotlight featuring the collaborative project between Olivia Sears and Samuel Spurrier, two artists in our current group exhibition, THE EROTIC IMPULSE IN AN EVER BECOMING UNIVERSE, let's check out what they have to say below!
Sears explains how the poem talks about expanding the notion of the erotic to make it more inclusive. We also hear from artist Samuel Spurrier who is responsible for the beautiful base fabric on these pieces, who uses flowers from his own garden and their natural pigments.
MEET THE ARTISTS: OLIVIA SEARS & SAMUEL SPURRIER
Olivia Sears and Samuel Spurrier created a beautiful fabric banner and calfskin-bound book specifically for this exhibition. Sears' poetry was imprinted in the center of the banner, titled "Unfurl your Cosmos", and she explains her inspiration behind these words coming from an essay titled, "The Uses of the Erotic" by Adre Lourde.
"The poem conveys an embrace of erotic energy through shared language and insights, presenting ecstasy as an expression of Eros beyond the sexual — not rejecting the sexual aspects of Eros, but broadening the definition to express the fullness of joy. The poem is a wish to know the contours of our feelings, shaped from within." – Gary Brewer, exhibition essay.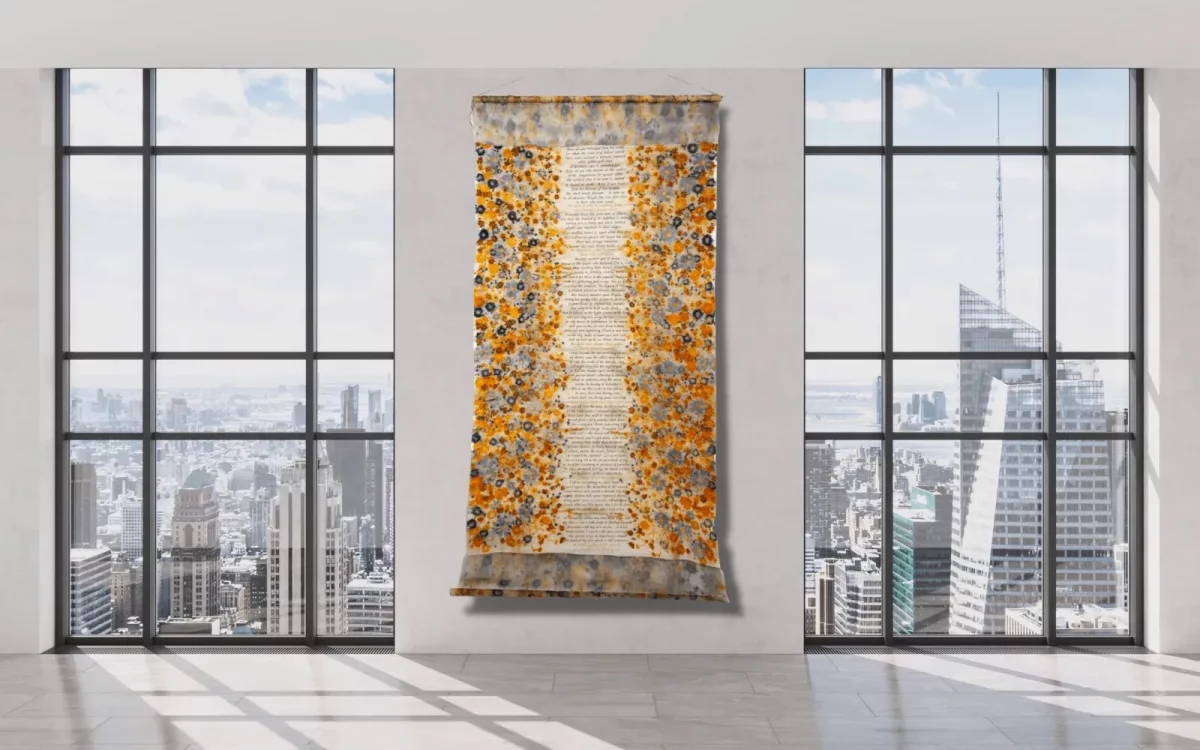 We also heard from artist Samuel Spurrier, who is responsible for the base fabric in these pieces, as he explains the botanical dyed silk and the use of flowers from his own garden.
"Spurrier is interested in symmetry and patterns and how our brains seek out patterns to find meaning. It is both a deep evolutionary survival tool and the very seed from which we create our language and symbols. His compositions are not random but carefully composed to create a deeply poetic resonance in their symmetry. Eco-printing is a technique where the shape and colors of leaves and flowers are bonded to the fibers of fabric. Plant material bundled inside of cloth is steamed to release the pigments found naturally inside the plant cells." – Gary Brewer, exhibition essay.