MASH GALLERY IS PROUD TO PRESENT OUR UPCOMING EVENT, "MASH-UP ART NIGHT" !
On the occasion of Frieze week, this February 16th, from 6-10 PM at Mash Gallery, we invite you to indulge in a night of celebration, as we raise a glass to the talents of our featured artists. Enjoy live music, an open bar, and a final chance to view the exhibit first-hand.
Immerse yourself in the art scene and be a part of this unforgettable night.
We can't wait to see you there!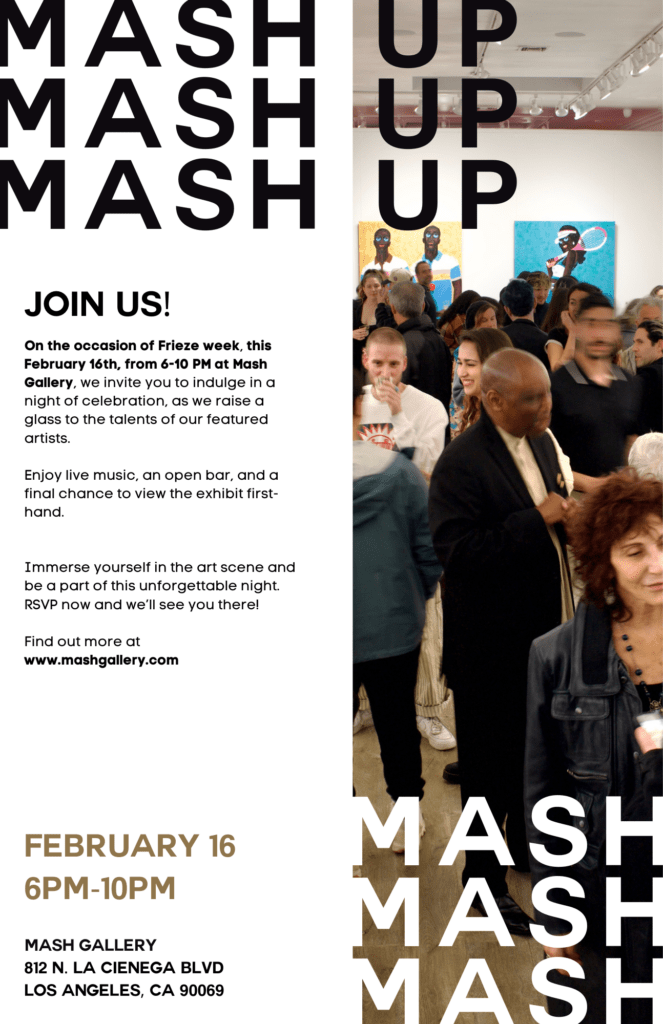 CHECK OUT THE OPENING NIGHT RECAP FOR "FIELD OF INNOCENCE" BELOW
ABOUT THE EXHIBITION
The selected work in this exhibition contains a harmonious and playful balance of sophistication and simplicity, highlighting each artist's ability to convey a non restrictive and imaginative interpretation of connection to a field we call THE INNOCENCE.
Each artist in this exhibition freely expresses the core of who they are today with a sense of abandonment while exploring the innate nature of what art making is all about, the joy of expression.
FEATURING ARTISTS: