Art is more than just a decorative element. It's an emotional expression, a conversation piece, and a crucial component in crafting a unique and personalized space within your home. At our esteemed Mash Gallery in West Hollywood, we take pride in our carefully curated selection of artwork that epitomizes style, creativity, and artistic innovation. Drawing inspiration from our gallery, we've compiled a comprehensive list of distinctive gallery wall ideas that you can bring to life in your own home.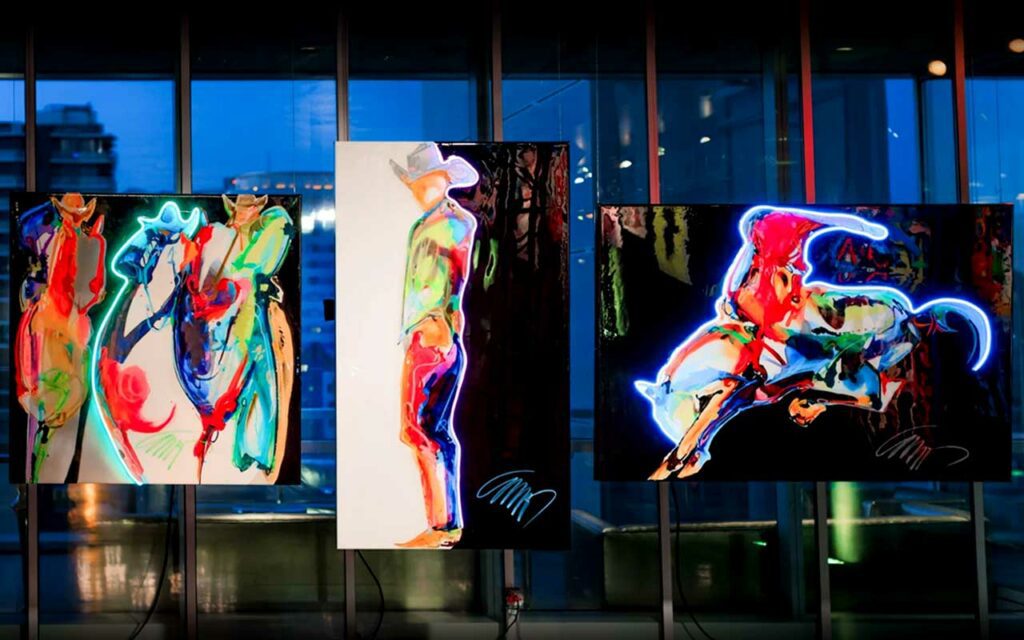 1. The Grid Gallery Wall
A grid gallery wall is an effective way to display a series of similar pieces, creating a harmonious and visually appealing layout. This could be a collection of black and white photographs, minimalist sketches, vibrant abstract prints, or even a series of your favorite quotes beautifully framed.
The essential aspect of a successful grid gallery wall is consistency – this could be in the color scheme, frame style, or subject matter. Arrange the pieces in a symmetrical layout to generate a unified, balanced display that serves as an eye-catching centerpiece in your room.
2. The Diptych Display
Diptychs are pairs of paintings or images that together form a single piece of art. They offer a dramatic visual appeal to your decor. The versatility of a diptych is its most alluring trait; you can hang the two pieces side by side, one above the other, or even in separate areas of the room to establish a thematic link. Our collection at Mash Gallery includes a range of captivating diptychs that can provide inspiration for your home.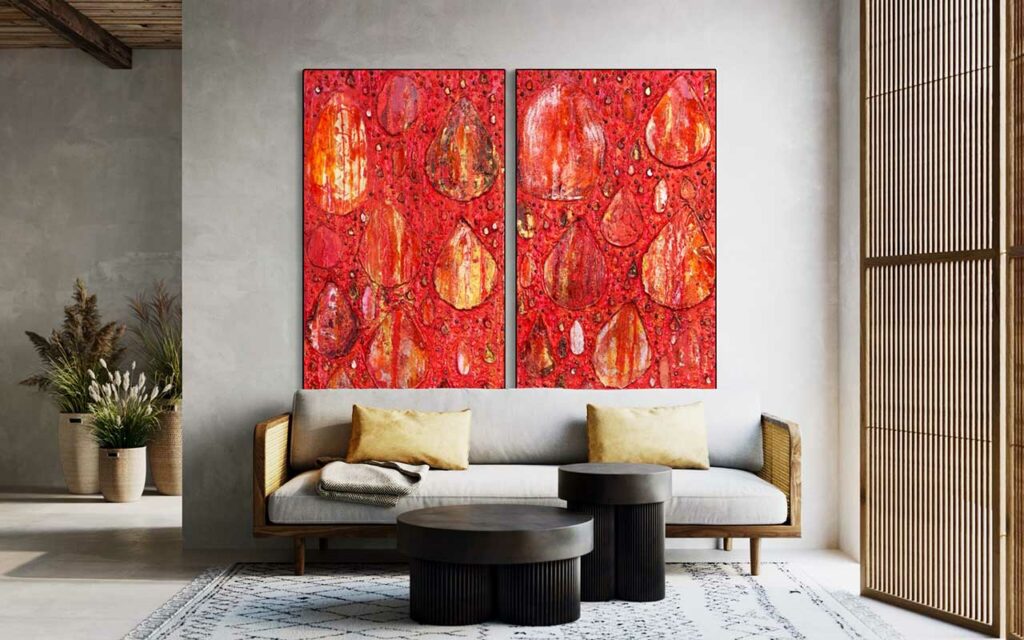 3. The Triptych Tower
Triptychs follow a similar concept to diptychs but involve three panels instead of two. Often, these panels work together to create one cohesive image or theme. A vertical triptych can add height to your room, drawing the eye upward and creating the illusion of a taller space. This technique works exceptionally well in rooms with high ceilings.
4. The Eclectic Gallery Wall
For those who embrace chaos and spontaneity, an eclectic gallery wall is the perfect choice. Mix and match different styles, sizes, and types of art. Pair vintage portraits with modern abstracts, large canvases with small framed prints, and colorful pieces with monochromatic ones. Add in some 3D elements like small sculptures or ceramic pieces for added depth. The key here is to find a balance that feels right to you. It's your wall, and it should reflect your taste and personality.
5. The Salon-Style Gallery Wall
If you have an extensive collection of artwork, the salon-style gallery wall could be an ideal solution. This style, inspired by the grandiose art salons of the 19th century, involves layering and clustering artwork together from floor to ceiling. It creates a visually stunning effect and is a great way to showcase a diverse collection.
6. The Thematic Gallery Wall
A thematic gallery wall is based on a particular color, subject matter, or style of art. For instance, you could create a coastal-themed wall with art pieces featuring seascapes, marine life, and beach scenes. Alternatively, consider a wall dedicated to abstract expressionism, filled with bold, vibrant pieces that make a statement. You could also explore themes based on different periods or movements in art history, like Impressionism or Pop Art.
Crafting a gallery wall is an art form in itself. It requires patience, creativity, and a keen eye for detail. But the end result is always rewarding – a unique, personalized space that narrates your story and showcases your style. We hope these ideas from Mash Gallery inspire you to create your own exceptional gallery wall at home.