We are proud to feature our artist spotlight of the week: New York based Cabell Molina brightens up Mash Gallery with her outstanding and bold use of color in her collage series!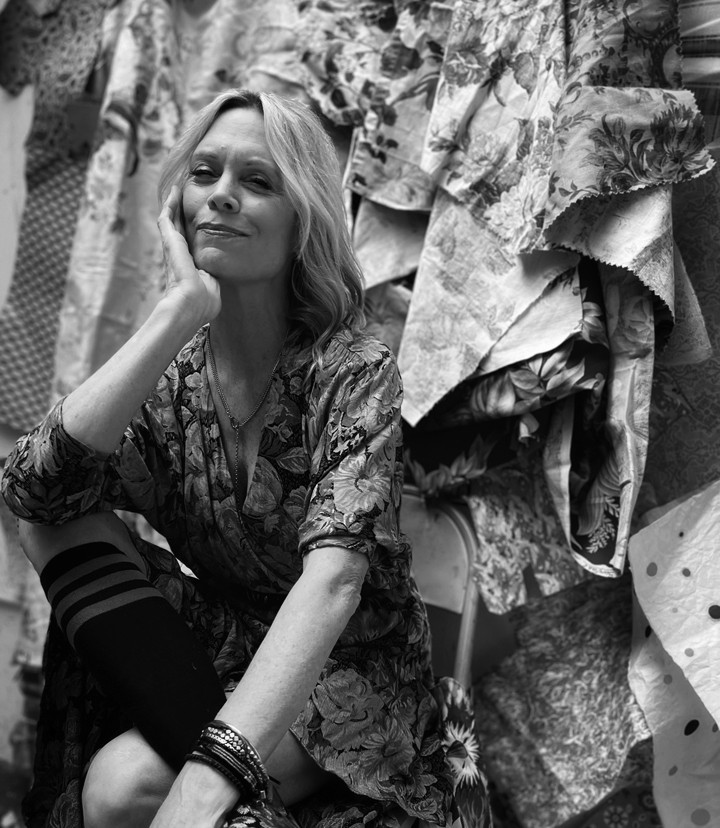 ABOUT CABELL MOLINA
Cabell is a multimedia artist who is originally from California but is currently based in Brooklyn, New York. She was previously an advertising art director, with prior studies in graphic design and fine art at San Diego State University and Art Center College of Design in Los Angeles. It is evident that her extensive background in art has influenced the work she continues to create today. Her work has been featured in NYT The Cut, CNN Style and Vogue, as well as shown in multinational galleries and can be found in private collections around the world.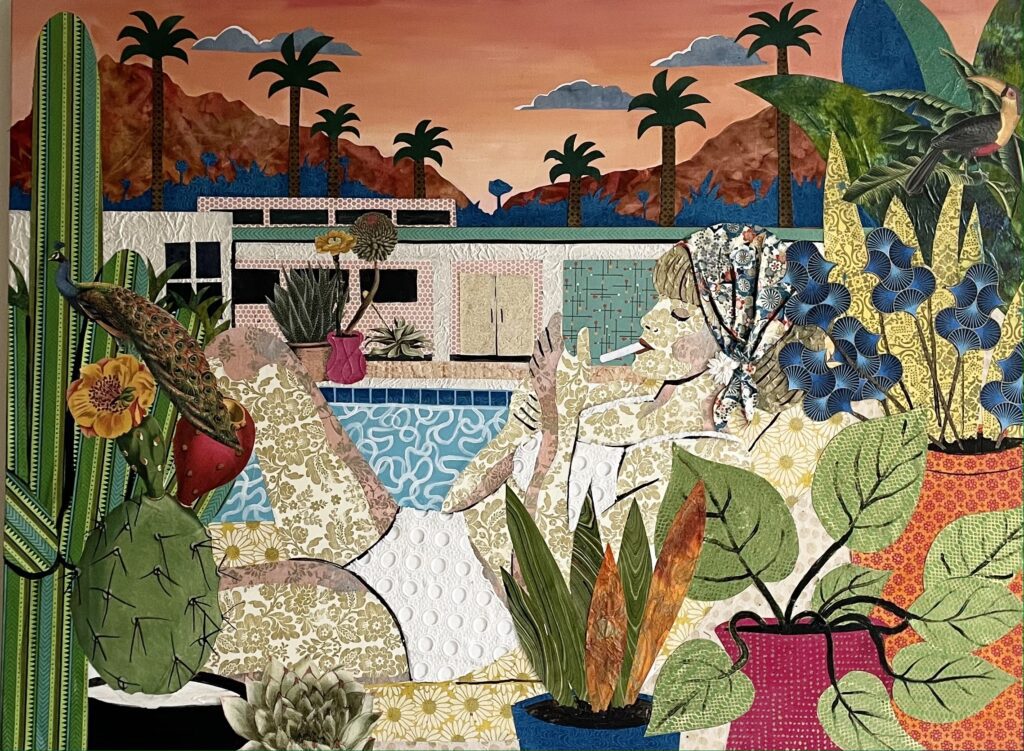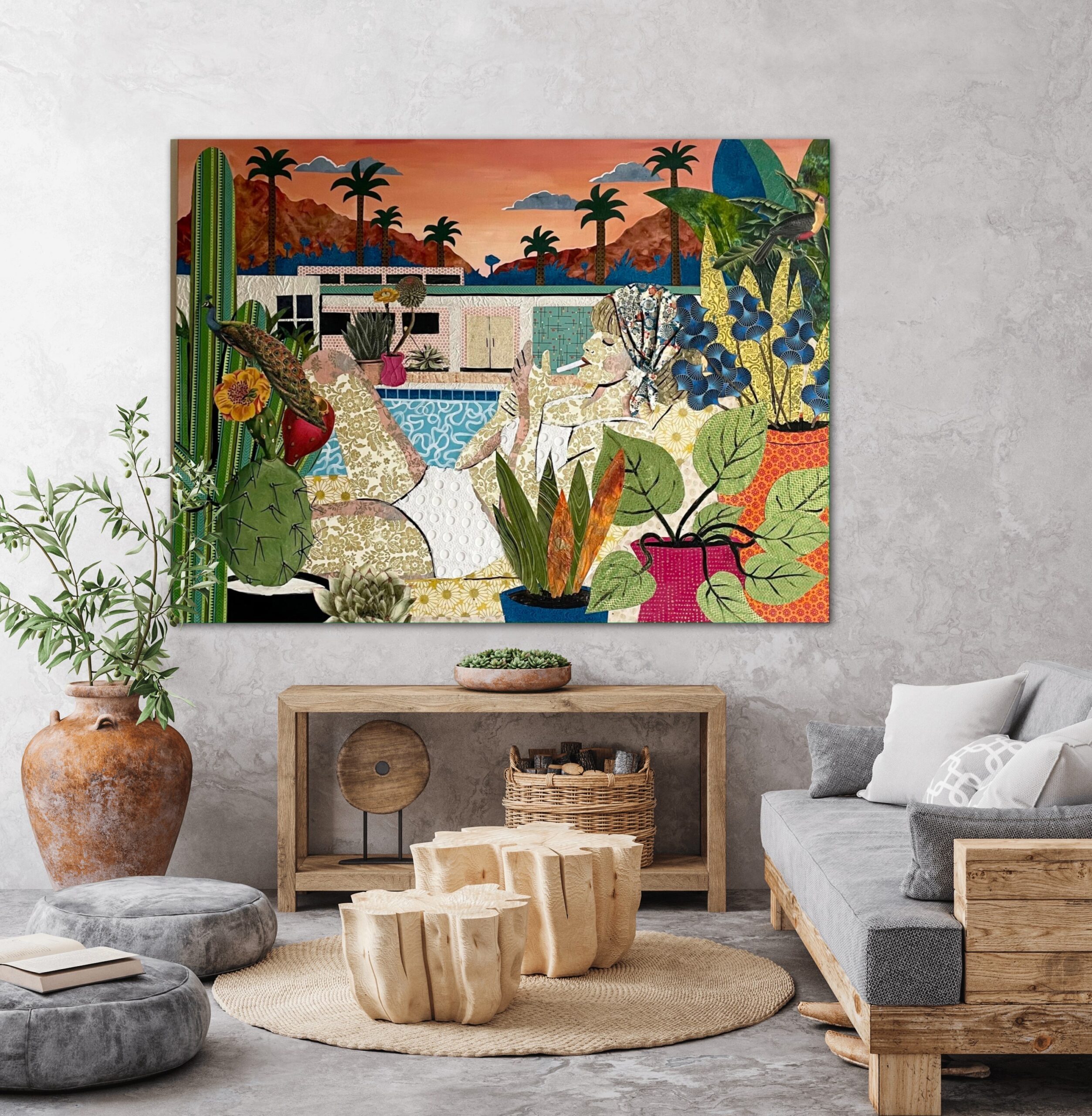 Molina's most recent series reclaims classic femininity as multi-faceted, giving voice and texture to lost imagery while pushing for colorful expansion. Layers of patterned collage elements and acrylic paint bring her art to life. The layering and unique texture of colorful clippings and geometrical designs create a window looking into a luxurious escape perfect for any home or office.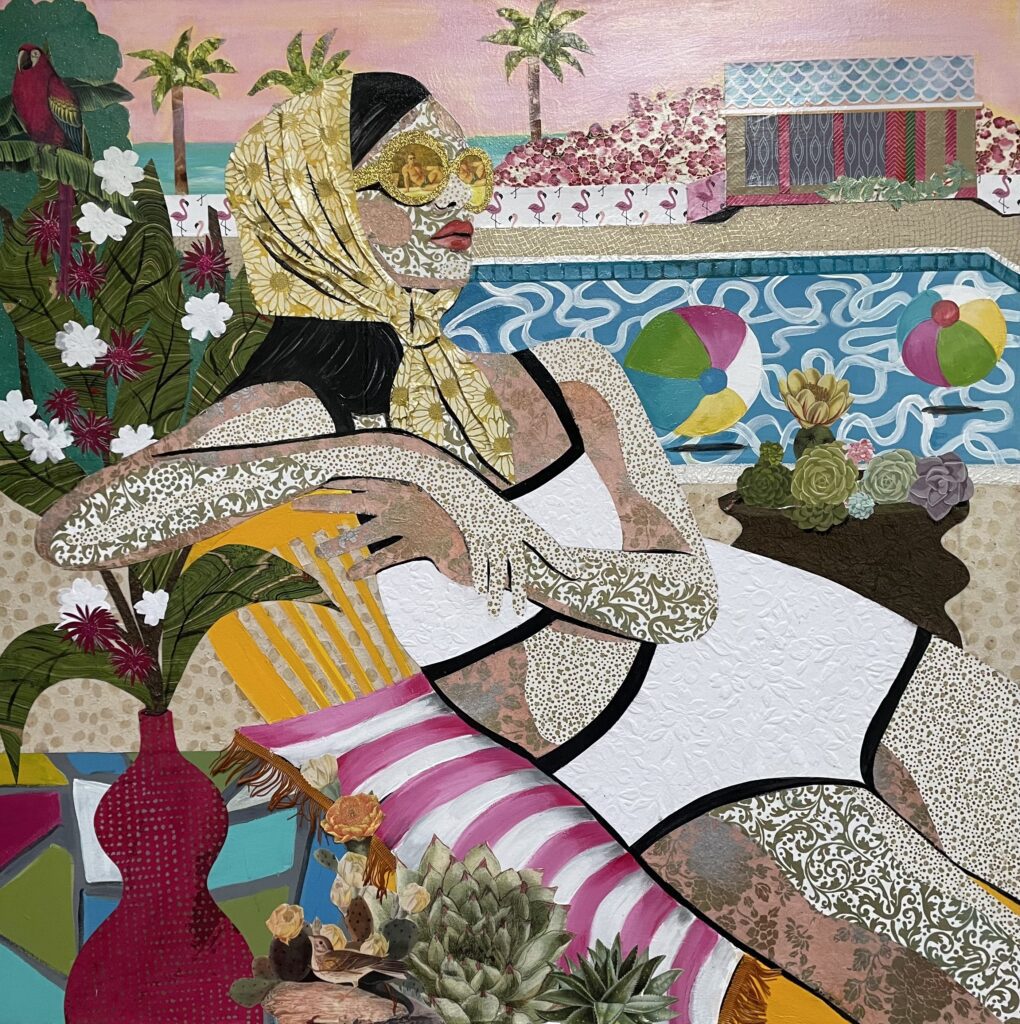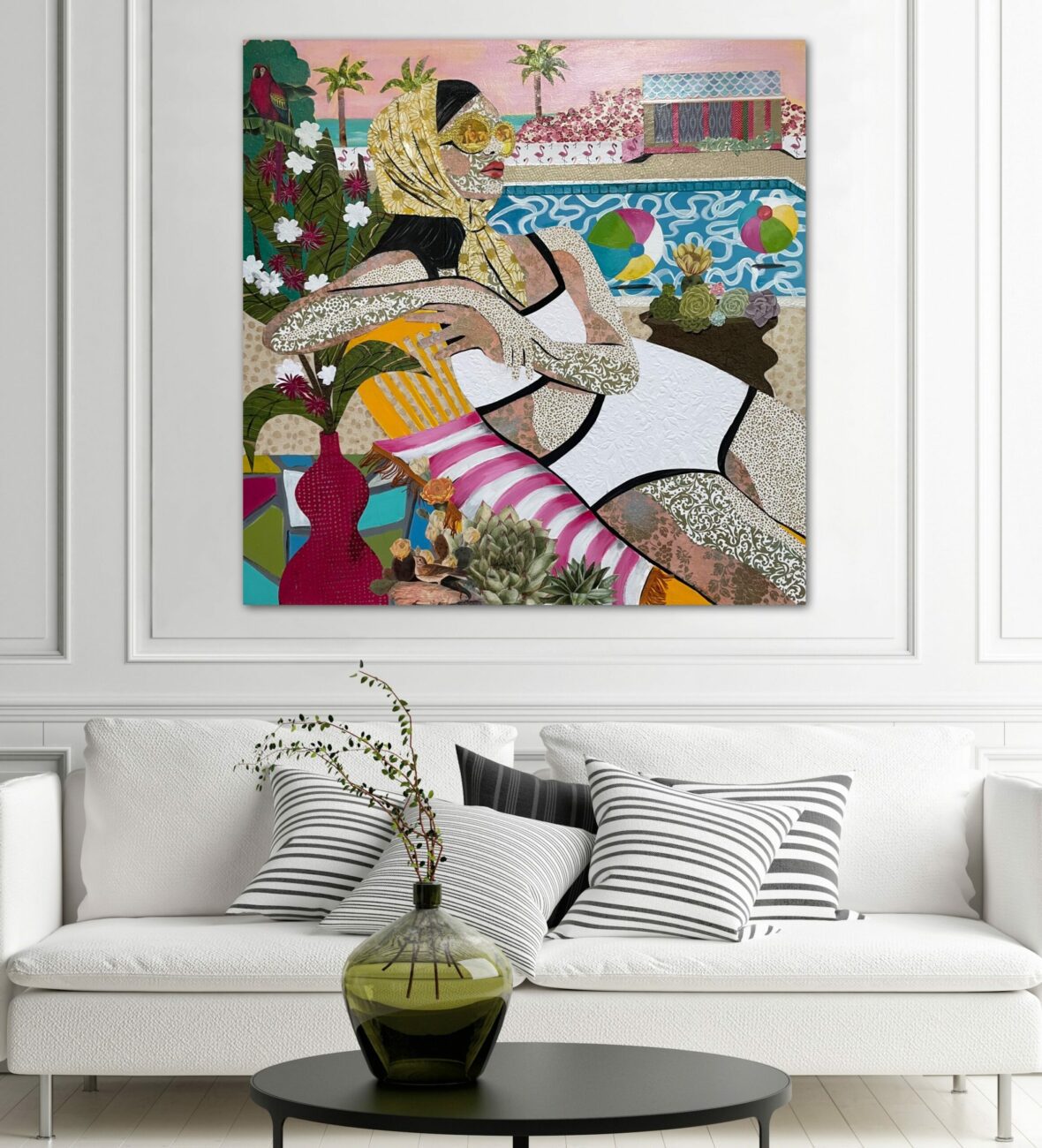 Cabell's work explores the multi-faceted female experience and emotion through her collage series. While blending elements of bygone mid-century fashion, the confident and independent figures portrayed in her work are deconstructing the patriarchal underpinnings of that time.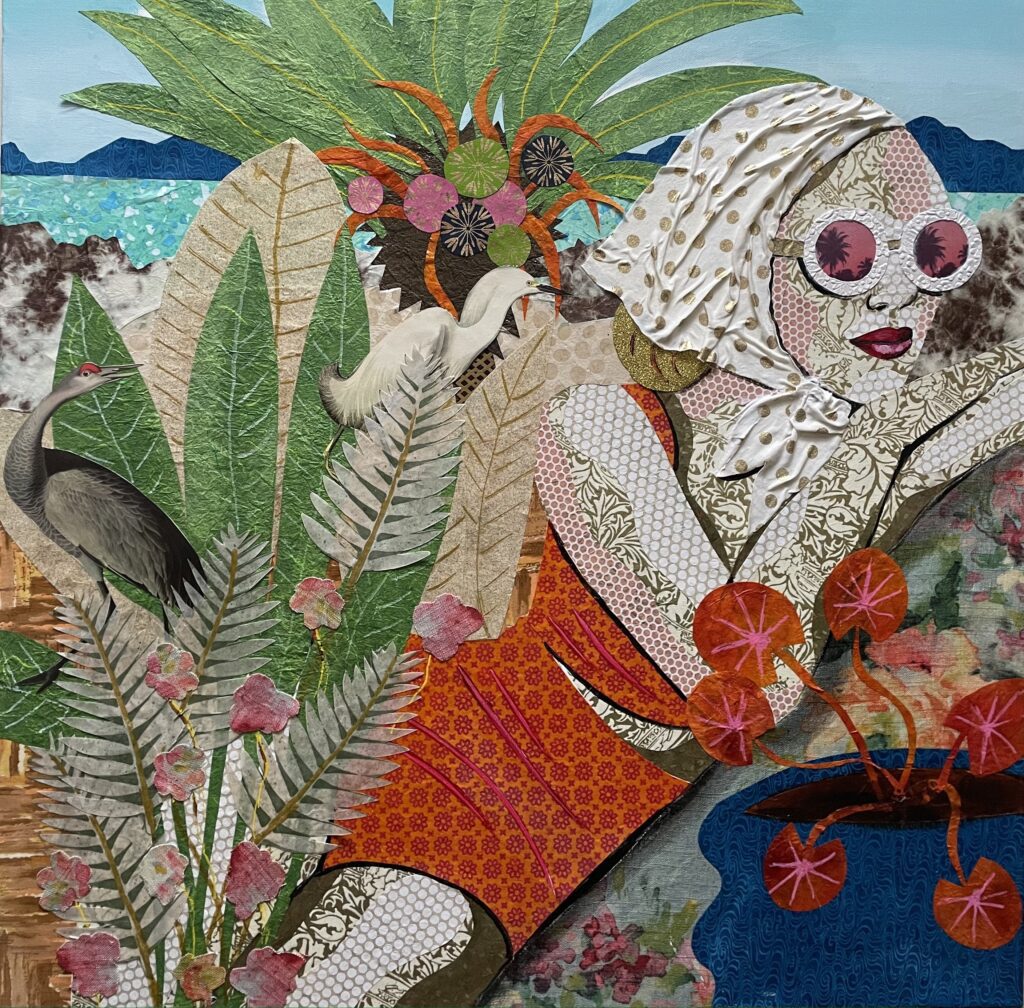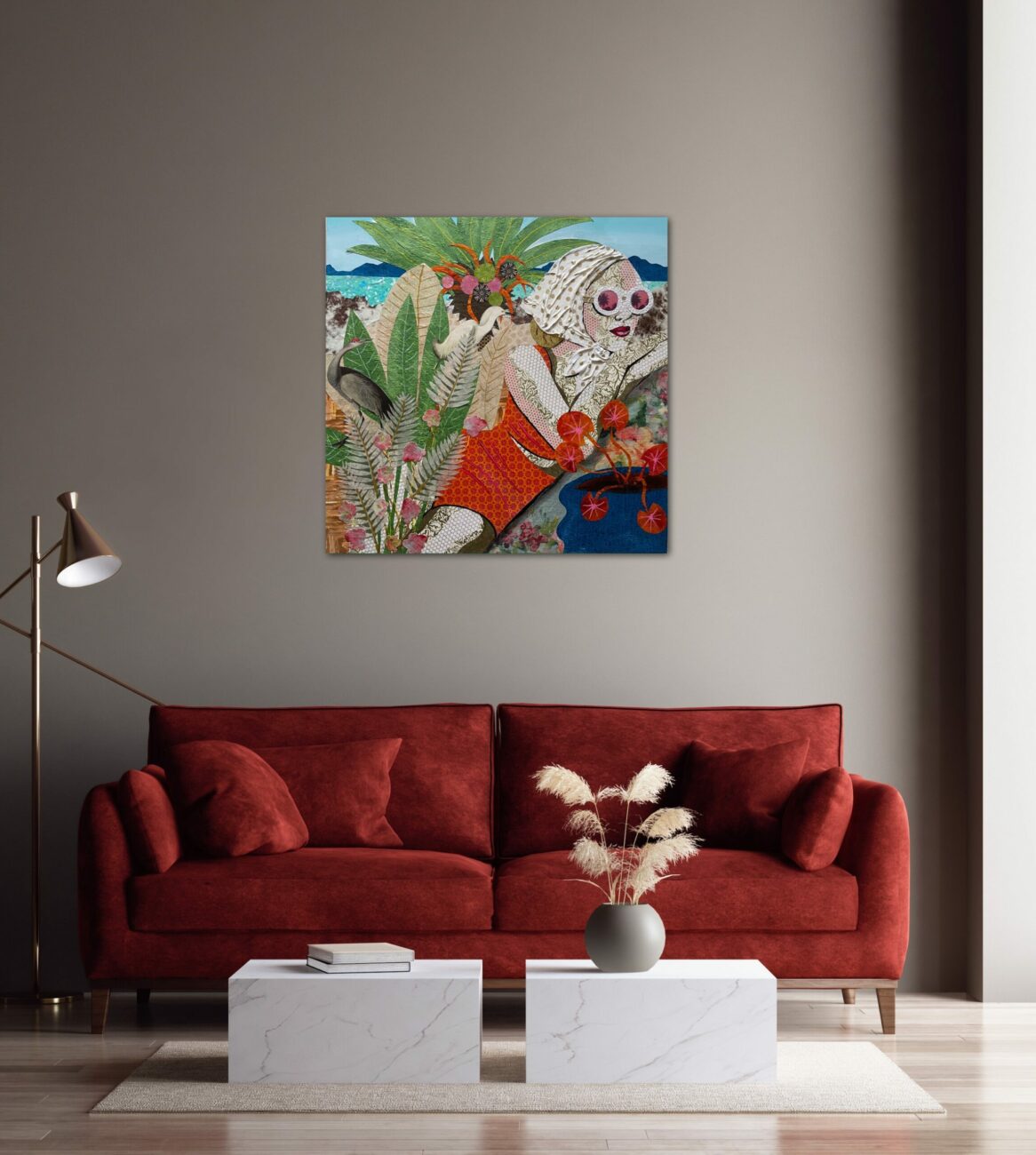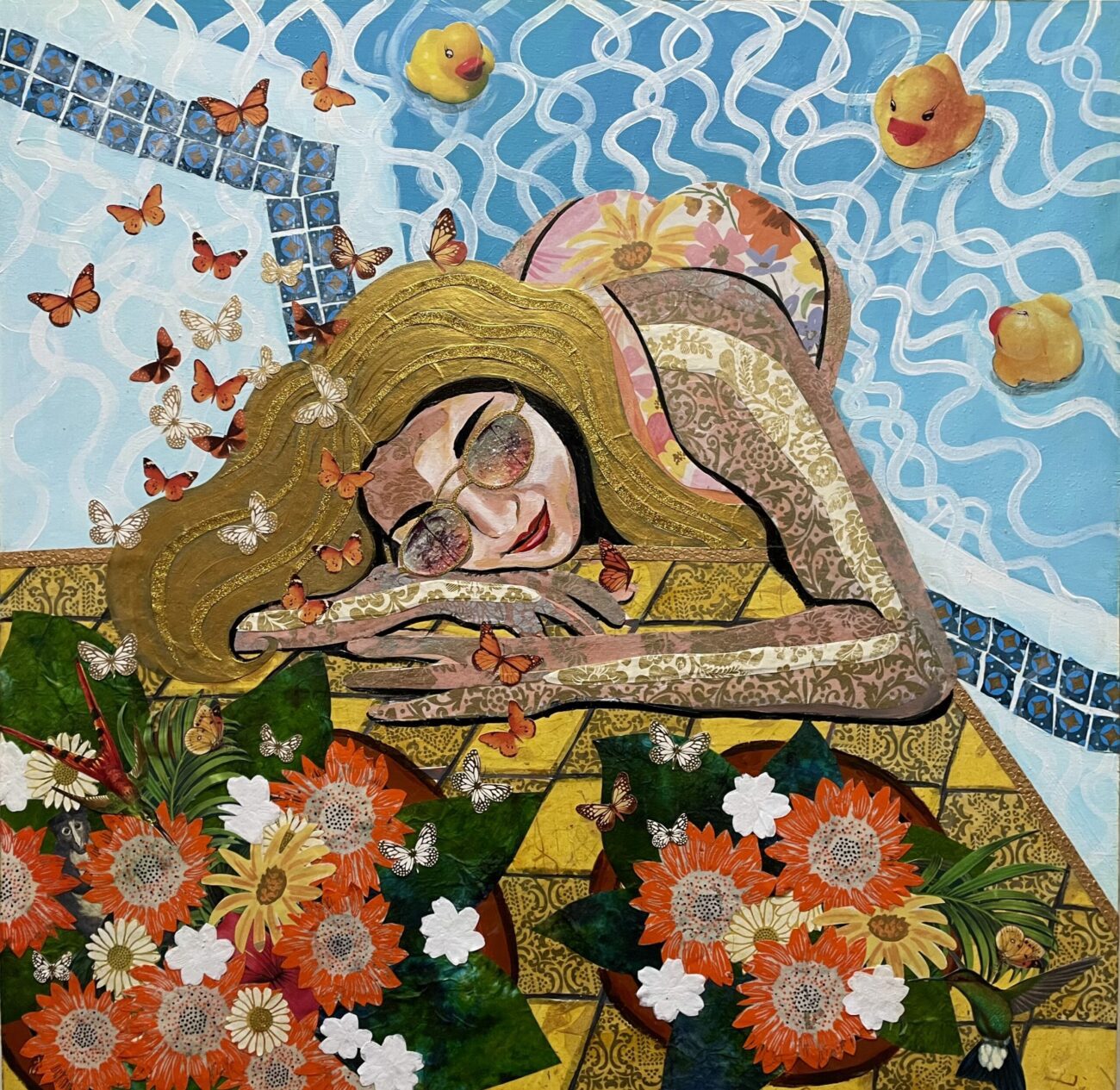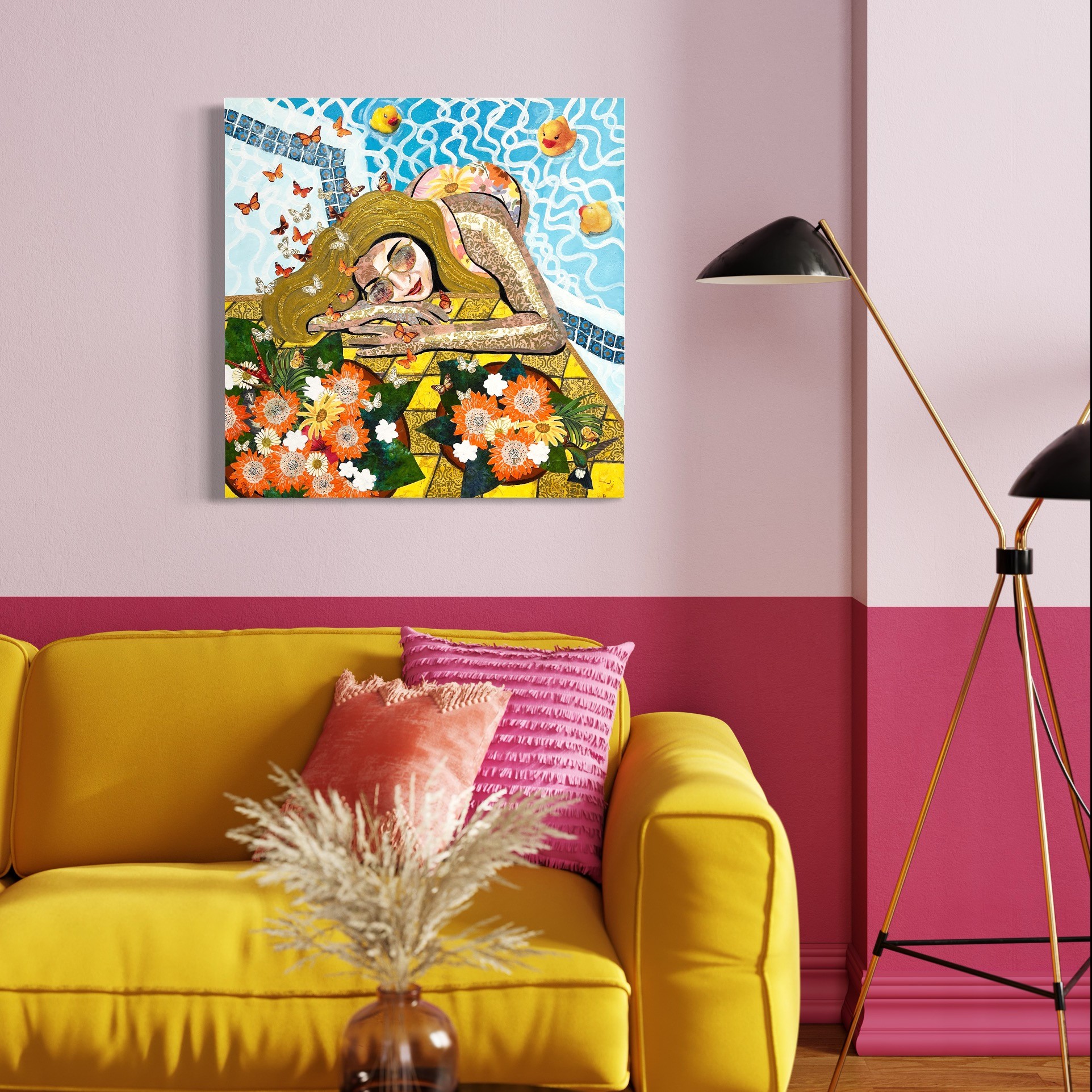 Artist Statement:
"My work explores the complex dynamic of a woman's emotions. I layer my pieces thematically as well as physically, both celebrating glamor and femininity, while portraying the strength and power in my subjects. I want my painting/collages read as meditations on the female experience, full of colorful patterns and a layered sense of time, space, and memory. "
Her Process:
"My process is a form of deconstructing and then reconstructing using found materials such as wallpaper, torn pages from books and magazines, re-appropriated images, thrift store clothing, ribbon, beads, sequins, oil pastels, fabric, gold leaf, vintage papers, acrylic paint and oil stick. I layer all these materials on the canvas or panel to create a colorful and expansive narrative with lots of texture and detail, then finish with 2 layers of UV varnish to seal it all together."
CABELL MOLINA'S WORK IS FEATURED IN OUR CURRENT EXHIBITION:
" IN HER ELEMENT "
IN CELEBRATION OF WOMEN'S HISTORY MONTH
ON VIEW THROUGH APRIL 08