On May 17, 2022, Pablo Picasso's 1932 painting "Femme nue couchée" sold for $67.5 million at Sotheby's in New York. Only one week before, pop artist Andy Warhol's esteemed 1964 silk-screen portrait of Marilyn Monroe sold for $195 million at Christie's.
These staggering figures reveal the prominence and potential of art investing, as well as its steady growth. The Warhol sale set a record for the highest price ever paid for a piece of American artwork at an auction, revealing that our collective desire to obtain a piece of history still holds strong.
Are you interested in growing your own art collection? Whether you have your sights set on a Warhol or something a little more obtainable, there are many reasons to pursue this hobby. Today, we're sharing the benefits of investing in art, and how you can get started.
Art Is Diverse
Art spans cultural, physical, and geographical barriers. It's unique and multi-faceted, and it cannot be defined by one genre. It can be contemporary or traditional, abstract or realist.
The more you collect, the more nuanced those differences become. As you add different pieces to your collection, you'll find joy in juxtaposing the various styles that pique your interest.


You Can Discover New Artists
Art collectors have a front-row seat to some of their city's most illustrious, up-and-coming artists. As you attend shows, you can discover new works by relatively unknown creators. Then, as you showcase those pieces in your own home or studio, you'll help build buzz around their talent.
In many ways, this process is akin to pioneering a new invention. You're at the exciting forefront of a movement, and you can help chart its course. As the artist grows in prominence, you'll forever be the among the early believers who recognized and nurtured that spark first.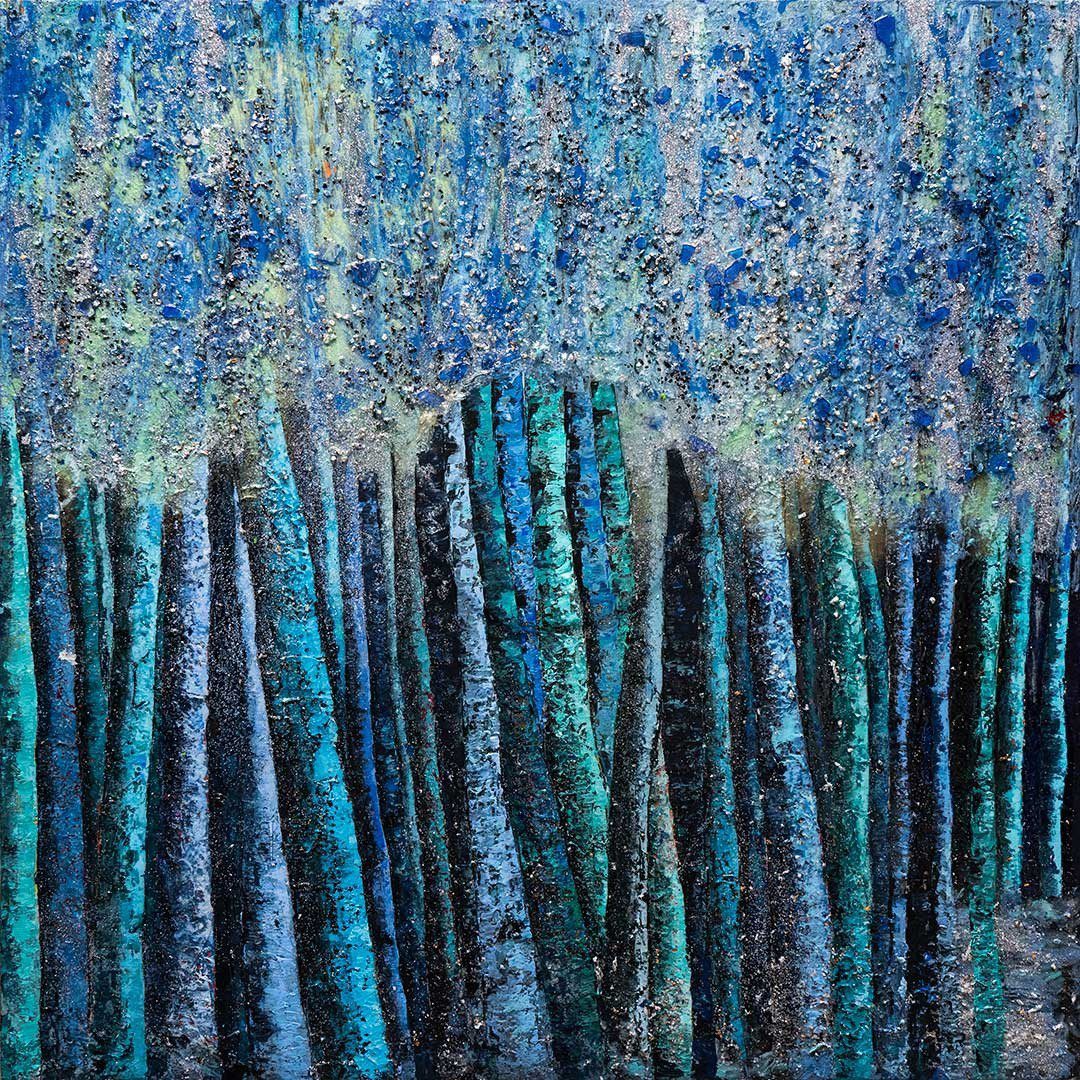 BLUE MOON BY HALEH MASHIAN
Art Provides Satisfaction
In addition to the exciting energy that surrounds art investing, there's also a deep sense of personal satisfaction that you'll as you acquire new pieces. You'll have the opportunity to give people a new perspective, including those who were previously hesitant to embrace this realm.
The more you learn about art, you can share your perspective with others and allow them to join in on the celebration, too.
Art Appreciates
There's a reason why Warhol's portrait garnered the type of attention and payout that it did. Art appreciates over time, meaning that your investment today will be worth even more in the years to come.
While you can cash in on that growth down the road, you can also hold onto cherished pieces of vintage art, passing them from one generation to the next like a fine family heirloom. As more time passes, each piece will only become more valuable, both in financial and emotional terms.
Art Is Accessible
One way that art investing differs from other forms of investing is that you can enjoy it now. The art isn't sitting on the stock market, waiting for you to one day access it.
While those types of investments can provide you with long-term financial gain, it can be frustrating not to see the fruits of your labor. Once it's yours, you're free to view and enjoy your artwork every day.
ART INSPIRES
As an art enthusiast, your zeal for the craft will undoubtedly spill onto others. You never know who might view your art collection and feel a spark of creativity within themselves.

Whether you're launching new artists or investing in valuable pieces, they'll be watching and learning. One day, they might decide to join you as a collector or even become an artist whose work you admire!
ABOUT MASH GALLERY
Located in West Hollywood in the center of the art, entertainment, design and music community, MASH Gallery hosts an ever-changing rotation of curated shows. Haleh Mashian, the gallery's founder and a highly recognized artist herself, considers it her passion to support artists and provide a prestigious platform for their art. MASH Gallery is at the heart of the Los Angeles arts scene, providing contemporary paintings and gallery shows by some of the city's most inspired artists.