Prepare to embark on a visual odyssey like no other as Mash Gallery in West Hollywood, CA, unveils its highly anticipated exhibition, Undulation Theory. This captivating showcase brings together the brilliant works of six exceptional artists: Christy Hopkins, John Monn, Haleh Mashian, Jennifer Haley, Dual Streets, and Johannes Wessamrk. Through their diverse perspectives and creative expressions, Undulation Theory explores the dynamic interplay between movement and form in contemporary art. With news outlets already buzzing about the exhibition, art enthusiasts are eagerly anticipating this immersive experience that promises to leave a lasting impact.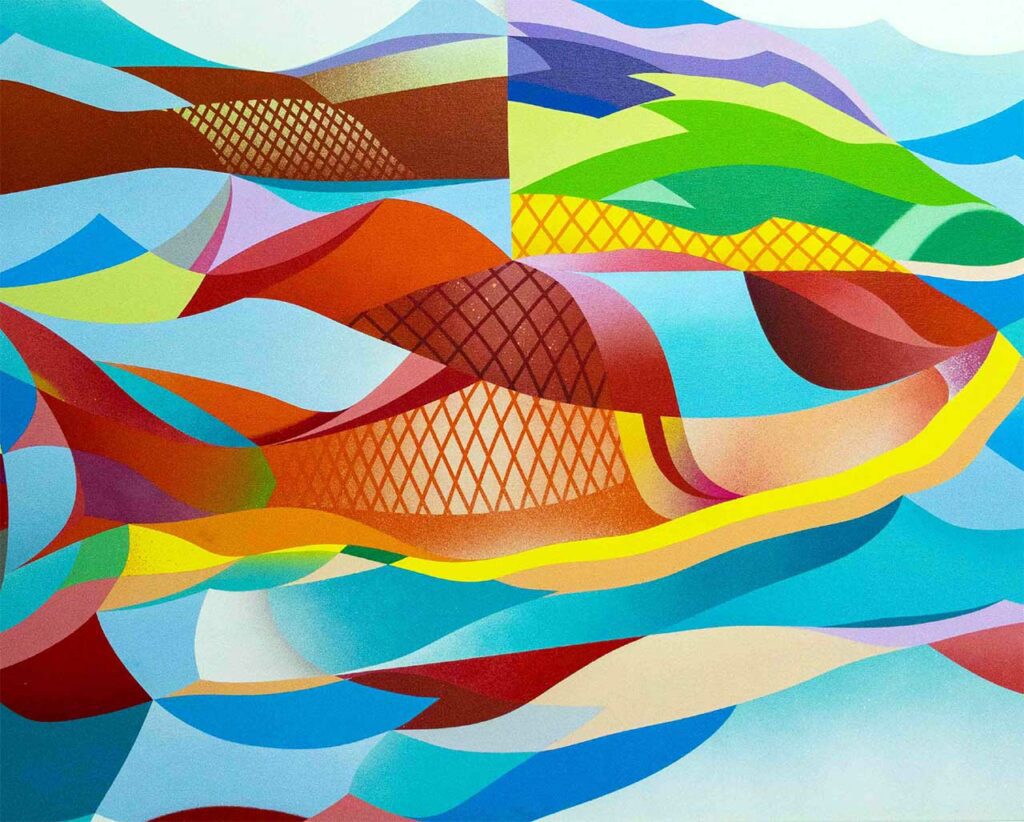 Discovering Undulation Theory
The Undulation Theory exhibition at Mash Gallery is an exploration of the fluidity and rhythm that define contemporary art. It seeks to evoke powerful emotions and deep contemplation through the imaginative combination of shapes, colors, and evocative artistic expressions. With an impressive roster of artists, Undulation Theory offers a dynamic visual experience that transports viewers into a world of ever-changing movement and beauty.
Featured Artists
Christy Hopkins: Renowned for her abstract paintings that capture the essence of motion, Christy Hopkins layers her work with a vibrant color palette that results rich tapestry of textures and overlapping patterns.
John Monn: With his unconventional textural candy-colored sculptures, John Monn brings movement to life, infusing his pieces with fluidity and dynamism that explores the interplay of color, texture, spatial disorientation, and harmony.
Haleh Mashian: Haleh Mashian's art exudes elegance and fluidity, with each brushstroke reflecting a unique exploration of the human experience, blending reality and imagination.
Jennifer Haley: Drawing inspiration from music, abstract expressionism, travel, and solitude, Jennifer Haley's mesmerizing mixed media art blurs the boundaries between the real and the surreal, transporting the audience on a visual journey of constant transformation.
Dual Streets: Through the lens of Dual Streets, urban elements come alive with dynamic color and movement, capturing the pulse of city life in a breathtaking manner that explores the dichotomy between "street" art and "fine" art.
Johannes Wessmark: Johannes Wessmark's hyperrealistic art delves into the undulating aspects of form, capturing the poetry of motion in stillness.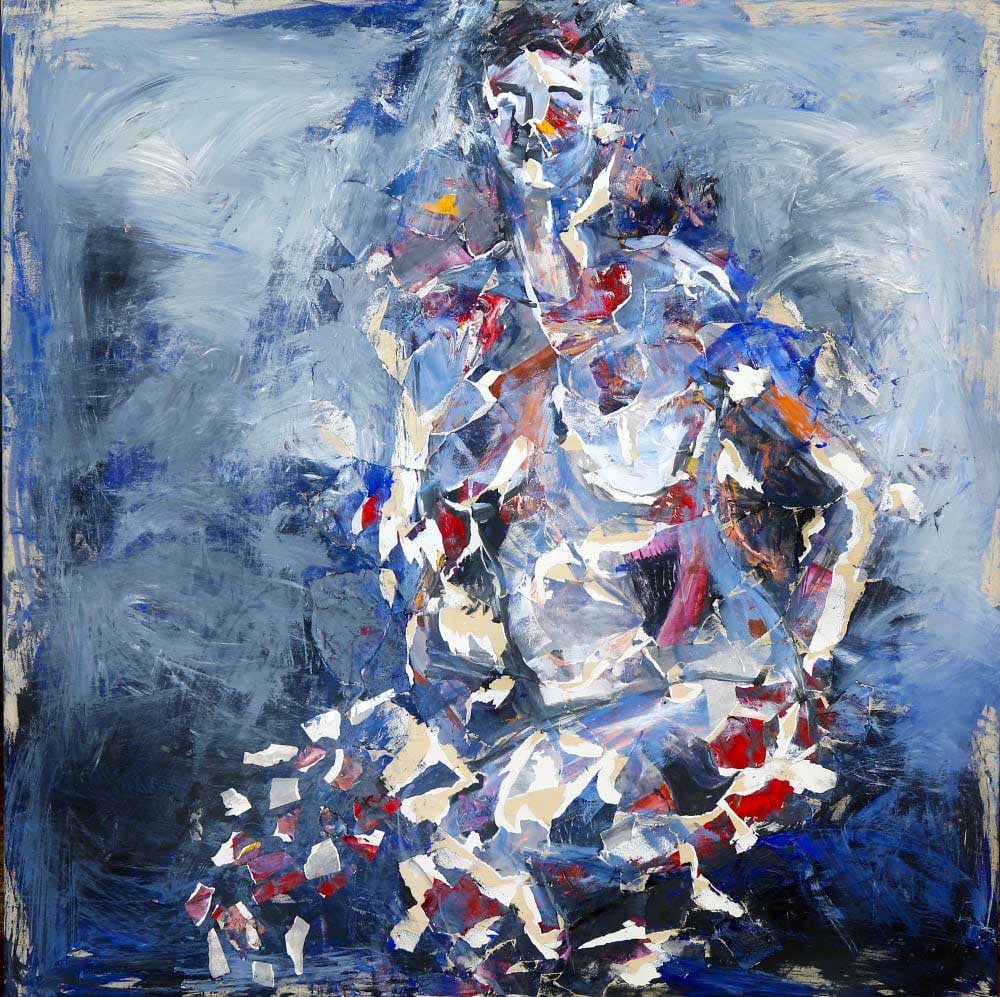 Media Buzz
The artistry on display in Undulation Theory has not gone unnoticed, and news outlets like the Associated Press, KTLA5, Fox 5, ABC News 10, Fox 2, WTRF, and Culture News Today have picked up news of the exhibition. The critical acclaim and media attention have catapulted the exhibition to a must-see cultural event, drawing art enthusiasts from far and wide.
Experiencing Undulation Theory
Mash Gallery in West Hollywood, CA, serves as the perfect backdrop for the Undulation Theory exhibition. Known for its commitment to thought-provoking and innovative displays of contemporary art, Mash Gallery is the ideal venue to immerse oneself in the beauty of movement and form.
Undulation Theory at Mash Gallery promises to be an unforgettable celebration of the interplay between movement and artistry. With an exceptional lineup of talented artists, this exhibition will leave visitors in awe of the boundless creativity and emotion that emerge from exploring the dynamic nature of life itself. Whether you're an art aficionado or simply intrigued by the allure of movement, Undulation Theory invites you to experience the transformative power of art in its purest form. Don't miss the opportunity to witness this symphony of movement unfold at Mash Gallery in West Hollywood, CA.