Mash Gallery, a beacon of contemporary art nestled in the vibrant heart of West Hollywood, is once again breaking new ground with its latest exhibition — "Impermanence, Silence, Beauty & More…" This captivating showcase delves into the intricacies of human experience, exploring themes of transience, quiet reflection, and the timeless allure of beauty. Let's embark on a journey through this thought-provoking exhibition and discover the inspiration behind the works of the talented artists featured.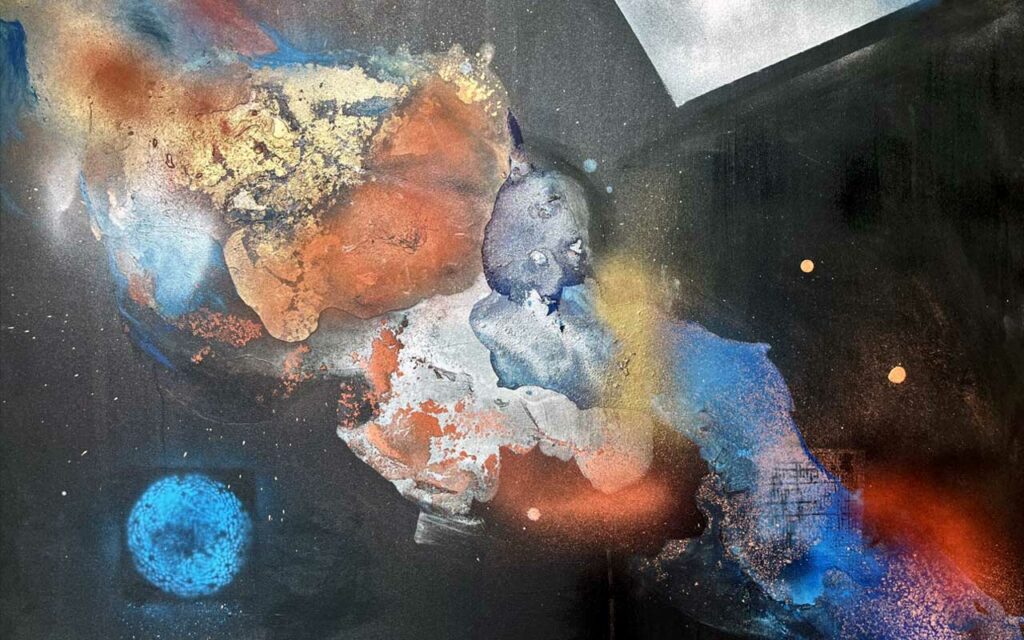 Impermanence: A Dance with Time
The concept of impermanence takes center stage as artists grapple with the ephemeral nature of existence. Time, like a delicate brushstroke, influences the creations on display. A piece that explores impermanence on a grand scale is "No Beginning, No End" by Bonita Helmer. More than just a cosmic panorama, it is a tapestry of abstraction and inquiry, where space and time unravel through a seemingly ever-changing cosmos. On her canvas, transience and eternity meet.
Silence: An Exploration of the Ineffable
In the hushed corners of the gallery, the theme of silence unfolds. Artists like Andy Harwood, with his hauntingly beautiful series "Adjusted Lights," conjures a feeling of contemplative serenity. The delicate brushstrokes blend various hues and shades in geometric patterns, evoking a sense of movement and aliveness. Amidst a vortex of color, the viewer is drawn to a central focal point where infinite possibilities lie just beyond sight.
Beauty & More: A Celebration of Aesthetic Diversity
"Beauty" finds its expression in nature and dances delicately across the canvases of Jill Daniels, Haleh Mashian, and Ramona Stelzer, whose works focus on colorful flowers and trees. Stelzer's bold, heavy strokes of vibrant color capture beauty in bloom, while Mashian's use of color and texture evokes a different mood and atmosphere in each of her works. In contrast, Daniel's use of gentle hues effortlessly blending together gives off an aura of subtle elegance. With bursts of lively color in the foreground, each brushstroke guides the observer into a deep connection with nature's beauty.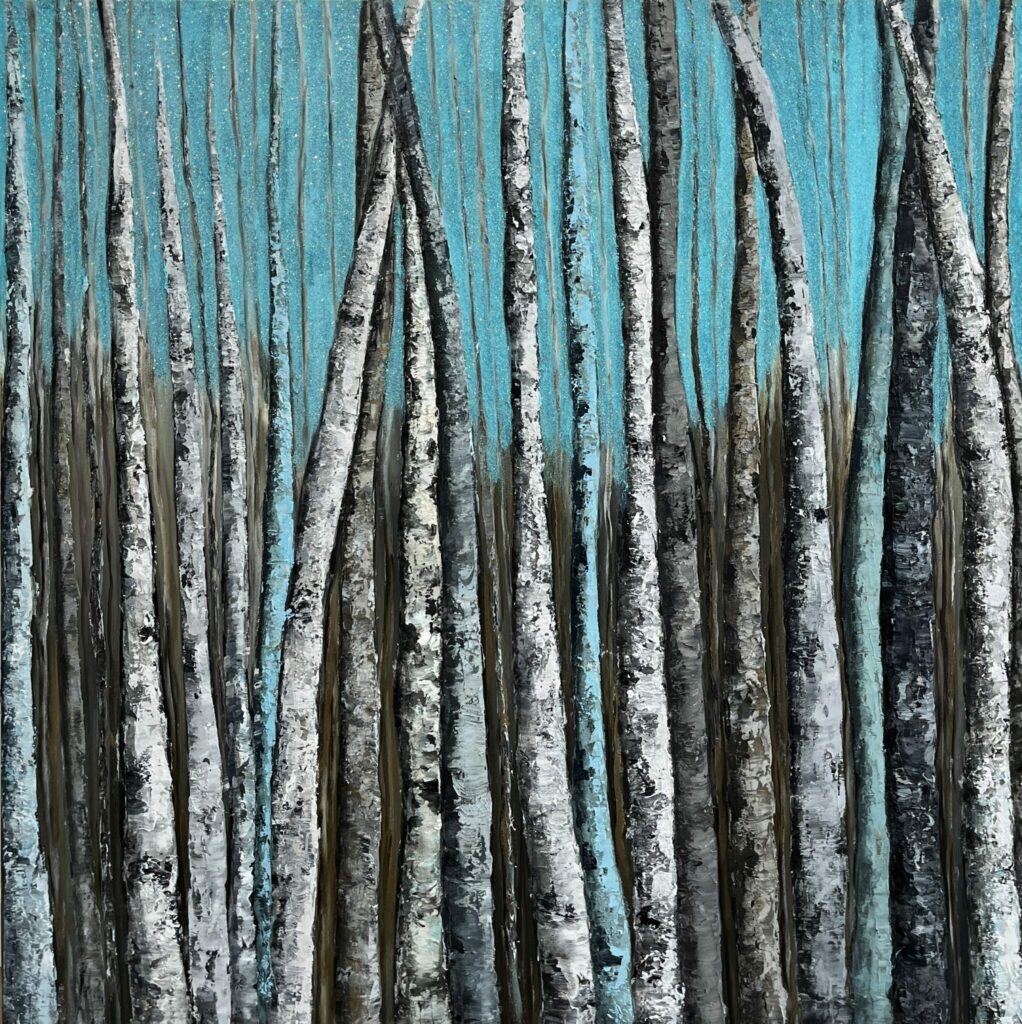 Meet the Artists: Visionaries Behind the Canvas
Born in Fairbanks, Alaska, Jill Daniels has been an artist from an early age. Her work, featured in design magazines, has been exhibited and collected globally. Beyond her artistic prowess, Daniels boasts a successful career as a two-time Emmy-winning Art Director, Emmy-nominated Producer, and visual development artist. She has left an indelible mark on productions by many renowned film and television studios and production companies.
James Ellwanger, a multifaceted artist, began his career with patented furniture designs and aluminum/aviation paint wall pieces. Known for using diverse mediums, Ellwanger's works, ranging from layered acrylic pieces to large public-space sculptures, have been featured in shows and installations throughout the United States.
Brisbane-based artist Andy Harwood, exhibiting for 15 years, explores emotion through geometric and non-representational forms. His precise paintings investigate the relationship of shapes, sizes, positioning, and space. Harwood's work challenges viewers to engage in new visual narratives, using contrasting chromatic spectrums and intricate patterns.
Bonita Helmer delves into scientific theories of physics, astronomy, and the unseen elements of the universe in her abstract paintings. Influenced by mystical and philosophical theories, Helmer's works represent aspects of space and particle physics. With a background in physics and astronomy, she creates art that explores the ever-expanding universe.
David Kupferman, a seasoned artist from Newton, MA, combines Eastern and Western influences in his large, abstract color paintings. His unique fusion celebrates the interplay of universal light, energy, and spirit. Kupferman's works, present in museums and private collections worldwide, evoke the light and mood of inner and outer landscapes.
Haleh Mashian, with over three decades of artistic expression, seamlessly blends reality and imagination. Her mixed-media techniques, ranging from collage to impasto, create a textural fantasy. Mashian's art expertly utilizes negative and positive space, crafting captivating, three-dimensional paintings that serve as portals to a world brimming with life, vitality, and energy.
Contemporary artist Ramona Stelzer finds inspiration in the world of flowers, with a focus on lifecycles and transformations. Her grand-scale paintings offer immersive experiences, evolving from realistic depictions to captivating abstractions. Stelzer's art serves as a powerful symbol of the connection between humans and nature, celebrating both fragility and resilience.
A Symphony of Emotions Unveiled
"Impermanence, Silence, Beauty & More…" at Mash Gallery is more than an exhibition; it's a profound exploration of the human experience. The artists, each with their unique perspectives, invite us to contemplate the impermanence of life, find solace in the silence, and celebrate the diverse facets of beauty. As you navigate through this captivating tapestry of emotions, allow yourself to be immersed in the silent conversations between the art and your soul. Mash Gallery continues to be a crucible of artistic expression, shaping conversations that transcend the temporal and resonate with the timeless.