This month and next, Mash Gallery is showcasing the wild and eclectic GO LOCO, an exhibition featuring works by several talented artists. The exhibition sheds light on the various styles, techniques, and inspirations of artists Aaron Sheppard, Alexander Varvaridze, Corey Lamb, Frederic Daty, Haleh Mashian, Marko Gavrilovic, Massimo Damico, Megan Dune, Maurizio Battifora, and Trew Love. This exhibition is a must-see for art collectors, interior designers, artists, and everyone who appreciates beauty, creativity, and artistic expression. Let's dive into the craziness and take a closer look at the artists whose works are featured in Mash Gallery's GO LOCO exhibition.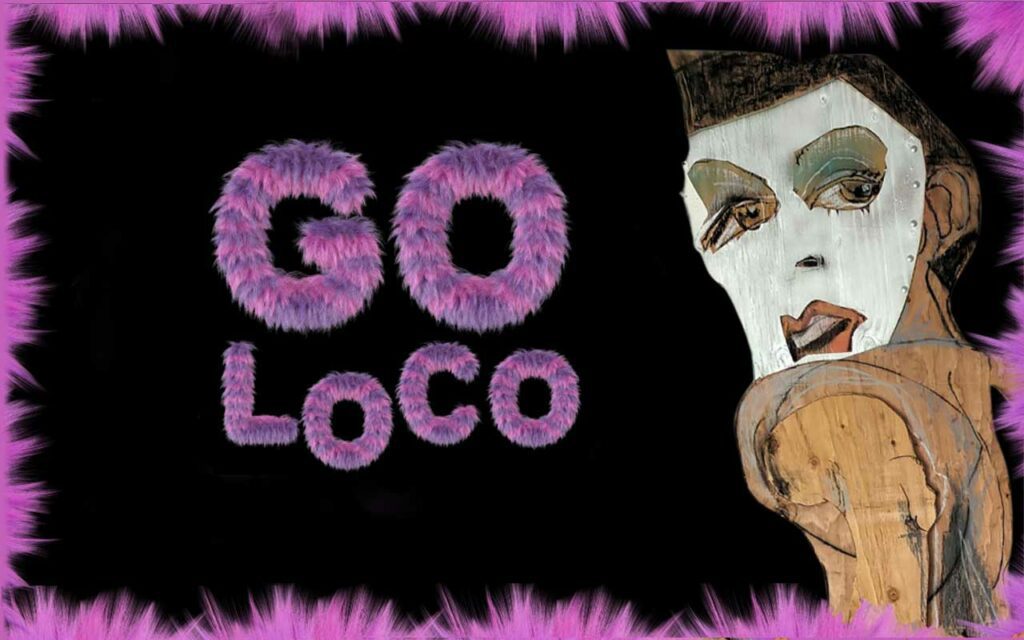 Aaron Sheppard
One of the artists featured at the exhibition is Aaron Sheppard. He is a Los Angeles-based artist known for his abstract artwork. His creative process involves layering different materials to articulate emotion and the human experience. His paintings use a canvas background, layered with industrial materials like tarps, epoxy, and wire mesh, creating a rich textured experience. His pieces are reminiscent of the emotional landscapes of his surroundings in Downtown LA. Expressing the raw emotion of life's experiences, his work is an excellent addition to any private or public collection.
Alexander Varvaridze
Alexander Varvaridze is another artist featured in the GO LOCO exhibition. The Georgian-American artist studied at the Tbilisi State Academy of Fine Arts and earned his MFA in painting from Yale University. His paintings are known for their surreal and emotional technique, often featuring stark empty spaces that exude loneliness and hint at their subjects to reveal what's inside. The blend of traditional and contemporary techniques in his works makes his art unique and eye-catching.
Corey Lamb
Corey Lamb is an artist and art professor whose paintings are described as gritty, energetic, and explosive. He channels his raw emotions to create works that express his worldview and experiences. His brush strokes are unapologetic, and his colors are vibrant with dynamic textures that evoke a sense of movement and fluidity. Lamb's works breathe new life into abstract art and are a must-see for anyone who loves contemporary art.
Frederic Daty
Bouncing between Paris and Los Angeles, sculptor Frederic Daty combines the past and future in his work. Using steel, copper, silver, gold, tar, sand, and spray paint, Daty fashions high relief wall sculptures of cityscapes and pop icons that seem to drip off the wall and invoke the surrealist symbolism of Hieronymus Bosch and Gustave Doré in a synthesis of light and shadow, old and new.
Haleh Mashian
Another notable artist featured at the Mash Gallery's GO LOCO exhibition is the gallery's founder, Haleh Mashian. Her works are both beautiful and evocative, pulling inspiration from nature and the human form. She uses various materials, textures, and colors to create a rich visual experience that draws viewers in. Her works often convey themes of hope, beauty, and fragility.
Marko Gavrilovic
Marko Gavrilovic is a Serbian-American artist whose paintings are heavily inspired by his cultural heritage. His works often depict the human figure situated in stark surrealistic environments, symbolizing the harshness, brutality, and beauty of life. His work has an emotional depth and a conceptual richness that makes his work resonate with the audience.
Massimo Damico
Massimo Damico is an Italian artist whose art reflects his deep connection to nature. He explores the themes of life, death, rebirth, and the cycle of nature. His portraits feature thick, heavy strokes of textured color that seem to drip off the faces of his subjects. His works are soulful, contemplative, and profound, with each piece revealing a different aspect of his unique worldview.
Megan Dune
Megan Dune's work is heavy on abstraction, exploring the organic shapes that can emerge from random forms. Her work often features geometric patterns and organic shapes and brings forth a sense of the sublime and surreal. Her works are deep and nuanced, full of subtle visual textures that reveal something new with every look.
Maurizio Battifora
Maurizio Battifora is an Italian artist whose painting focuses on lines and colors to create beautiful and absorbing colorscapes. His work is playful, chaotic, and vibrant, expressing the spontaneity of life, while drawing from freedom, form, and emotion. His series of works based on Marie Antoinette is a must-see for any art lover who wants to explore new and evocative ways of representing the world.
Trew Love
Trew Love is an artist known for his captivating paintings that explore the themes of love, identity, and self-expression. His work often features pop icons and figures, animals, and objects, placed in juxtaposition to create a visually compelling experience. His approach to painting is fresh, evocative, and unique, using vibrant colors, expressive brushstrokes, and dynamic forms.
Mash Gallery's GO LOCO exhibition, which runs until July 27, 2023, is an excellent opportunity for art enthusiasts, collectors, and interior designers to appreciate the beauty and diversity of contemporary art that challenges the norm. The exhibition features a wide range of artists whose works are unique, evocative, and inspiring. From Aaron Sheppard's eerie, emotive mixed media to Trew Love's captivating pop icon portraits, there is something for everyone to enjoy. Every artist in the exhibition expresses a unique perspective on the world, offering visitors a chance to see the world through a new lens. It's an exhibition that mustn't be missed!