VENTS MAGAZINE, FEBRUARY 8, 2021
Founder and owner of MASH Gallery, MASH city fashion, and now an interior design business, on top of being a renowned artist, Haleh Mashian is an extraordinary person, to say the absolute least.
Haleh was born in Tehran, Iran, spent her teenage years in the grips of the Iranian Revolution, and at only twenty fled to the United States. In the states Haleh studied under Dr. Michael Gottlieb, a spiritual master teacher, "He was the most influential person in my life. By connecting to the deeper place in me via his teachings and meditation, a new wealth of creativity and courage was showered upon me. In a way because of my spiritual pursuit, I became an artist."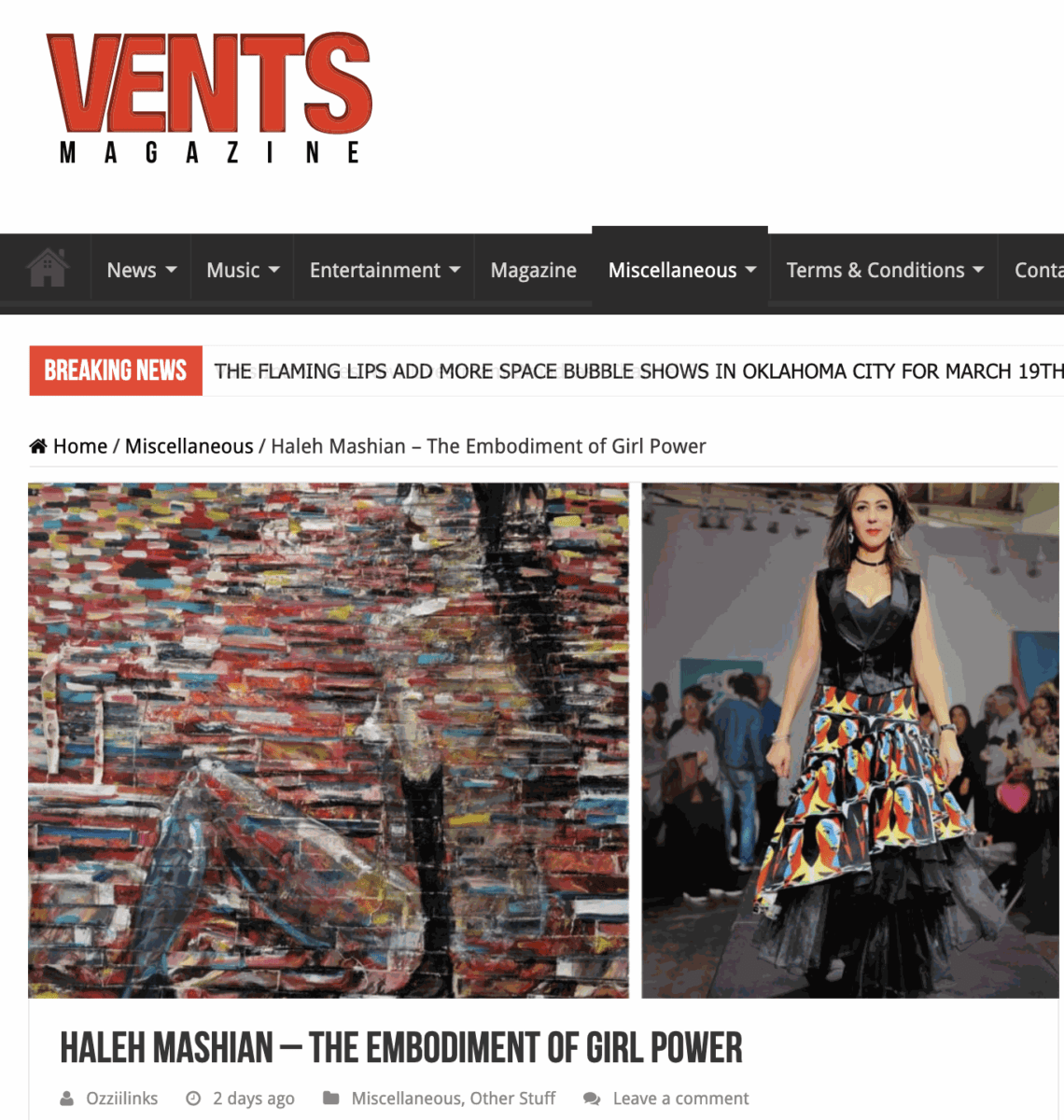 Now, Haleh is celebrating the second anniversary of founding MASH Gallery, adding to the MASH City collection, creating stunning works of art, and breaking into the interior design industry. A woman of diverse talents, Haleh explains her progression, "I wanted to be engaged with the world. It is very exciting to exchange with others. I value that tremendously." Perpetually seeking new experiences and aspiring to bring people together to share in her joy has led Haleh down the path of success.
Haleh is not just flourishing in her artistic and professional endeavors; she is also an incredible mother and wife. With her son at Harvard Law School and daughter getting ready to graduate from the University of Southern California, it would seem that work ethic and achievement run in the family!
It isn't easy to wrap one's head around the experiences and accomplishments of Haleh. Her journey to becoming the woman she is today was one that reads like an epic saga. She describes this process of becoming an artist, "It's all about self expression while being authentic. The more creative and expressive you are the more intelligent you become and that's what art is: creativity, expression, and intelligence." Haleh elaborates, "Manifesting something that was not there before, bringing it to life and creating something out of nothing. That's how you become an artist."