Amy Zerner is an established artist who has used her fabric collage tapestries to explore the connection between human beings and nature. Through her works, she explores the surreal reality and overwhelming power of this connection, using the lens of the Akashic Record – a concept from ancient metaphysics that holds that the totality of everything that ever was, is, and will be is interconnected. Her work stands as a powerful testament to the link between humankind and the natural world.
Who is Amy Zerner?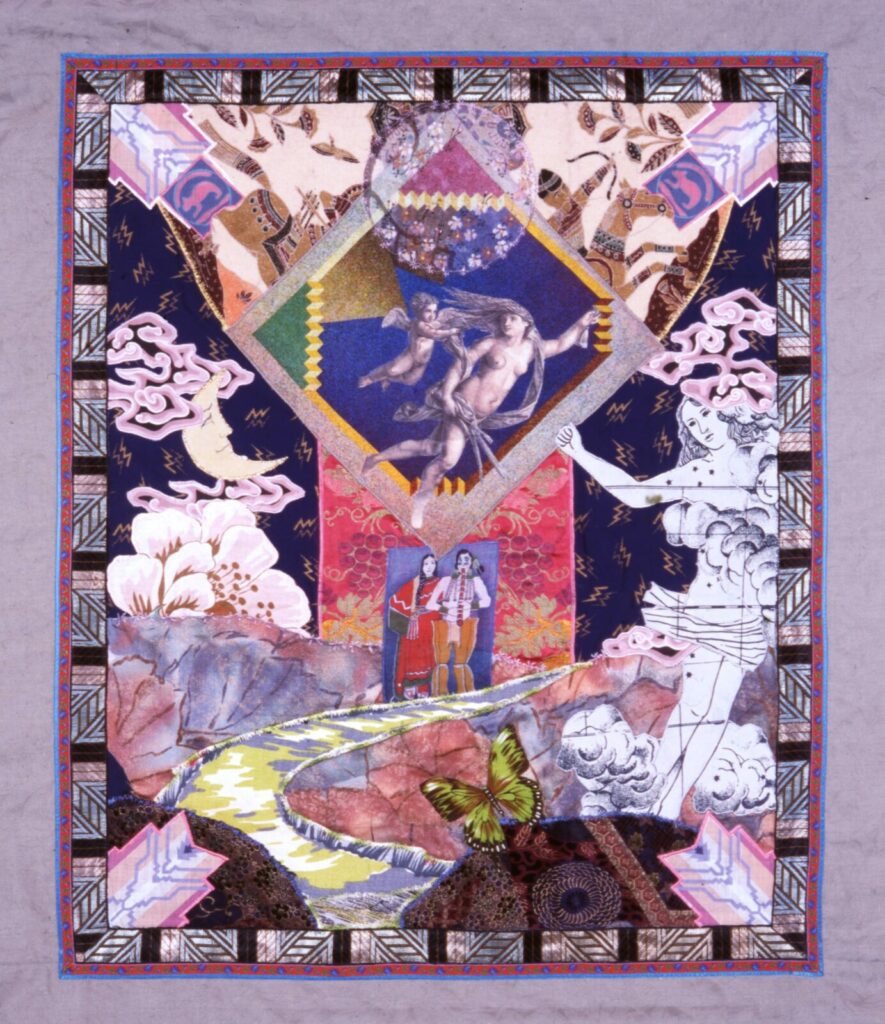 For 20 years, Amy Zerner, renowned for her one-of-a-kind, spiritual couture jackets, coats, and caftans, has sold them exclusively through Bergdorf Goodman. To make these pieces have meaning, she integrates an applique and hand-painted palette of luxurious materials, rare and antique beads and trim, and antique textiles, all in one-of-a-kind combinations to produce wearable worlds of imagination. She also designs jewelry – detailed amulets imbued with symbols and items of antiquity that give her creations their emotional or therapeutic weight.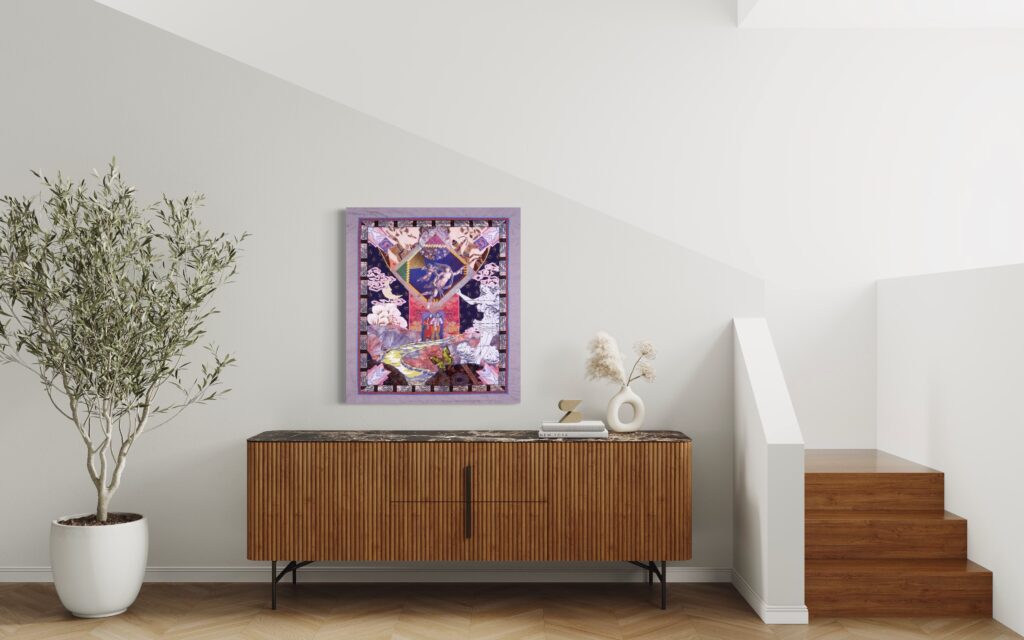 Her insight into ancient wisdom and artistic understanding of emotional transformation makes all of her pieces magical in some way. Amy, together with her husband, Monte Farber, has authored forty books, many of which are international bestsellers. Her innovative, cutting-edge artistic style has been noted by the National Endowment for the Arts with a major fellowship.
Field of Innocence Exhibition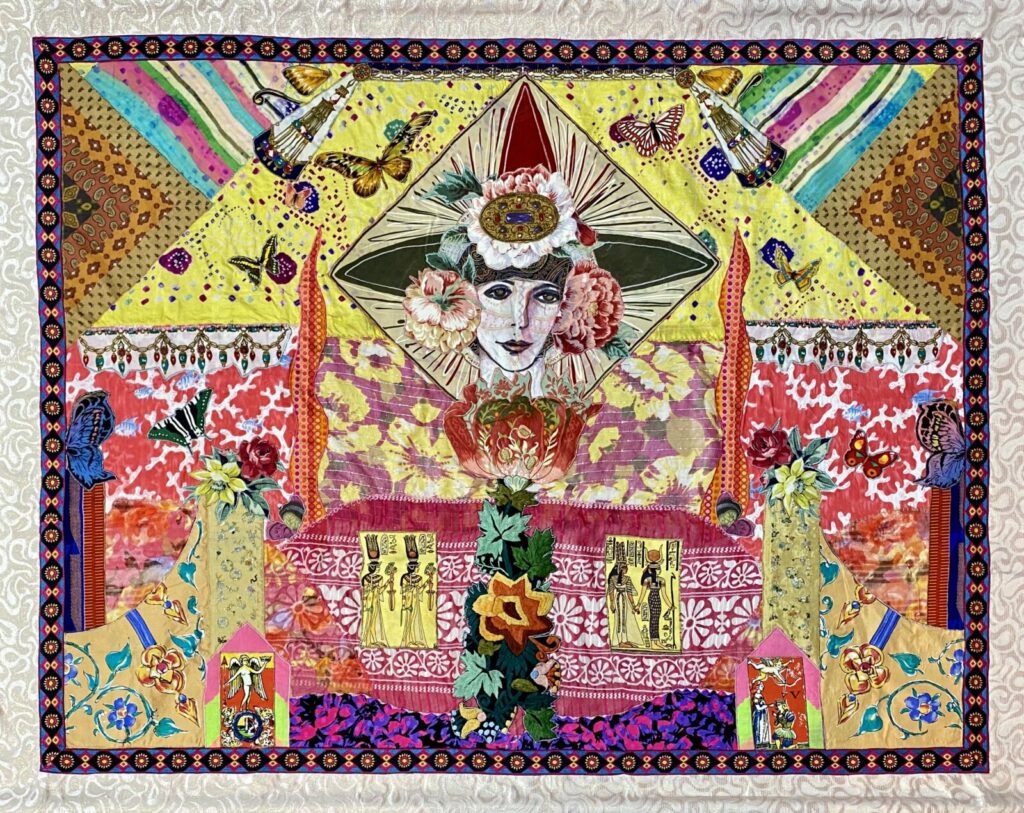 MASH Gallery's exhibition, "Field of Innocence" invites us to step into an enchanting journey into the depth of our relationship with our inner child. The intricate details, vivid colors, and dreamlike landscapes of Amy's pieces are carefully crafted to represent the beauty and fragility of our human experience.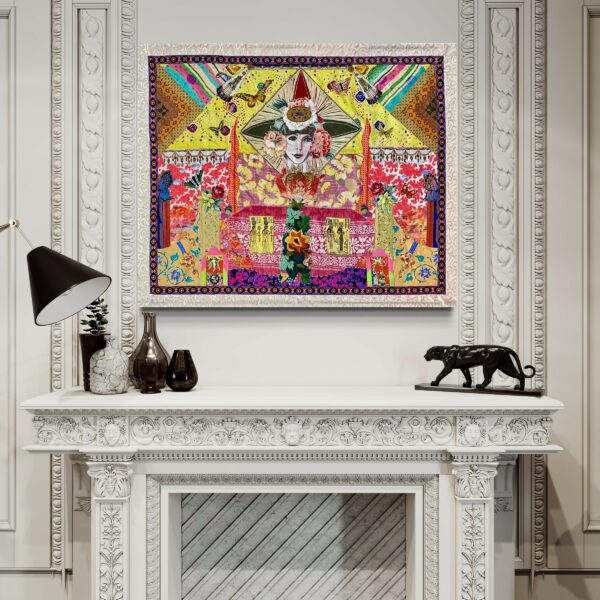 The unique combination of textures and materials creates a captivating atmosphere that invites viewers to be transported to another place – to explore their own connection to the divine energy that exists in all things. Through her works, Amy strives to communicate the importance of developing a relationship with nature and emphasizes the need to recognize our innate capacity for love and compassion.