Rooms crave visual interest. The right artwork can transform any space, making it feel bold and alive or tranquil and serene. There's a piece for every personal preference and style aesthetic.
As an interior designer, why should you invest in contemporary art that speaks to you and stands out? Let's take a look at how these two sectors intertwine.
WHY WALL ART MATTERS MOST IN INTERIOR DESIGN
Large pieces of furniture define and ground a room, but you need wall art to pull everything together. This is the finishing touch that adds detail and dimension, marrying form and function to make a space feel more complete.
Here are a few of the main benefits of prioritizing it at work and home.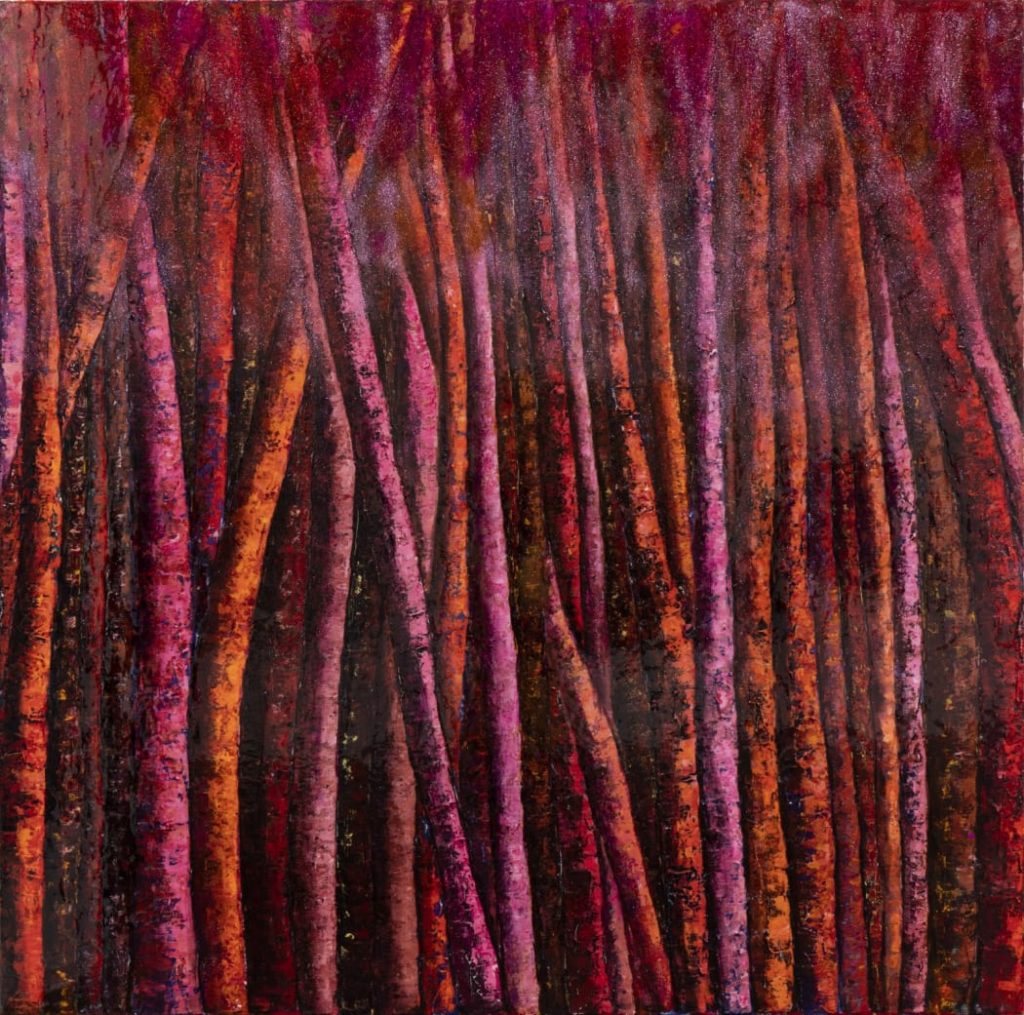 IT PROVIDES AN INSTANT COLOR PALETTE
Choosing a color palette can be one of the most challenging parts of designing a room. There are countless shades to consider, and matching one to your vision might seem daunting.
With a great piece of art on the wall, you automatically have a base to work with. From there, you can choose pieces and accessories to highlight those tones and create a sense of coordination.
IT CREATES A FOCAL POINT
Rooms without a focal point can feel too spacious and sparse. While there's an appeal to minimalism, you don't want a room to feel uninviting. Art creates a natural gathering spot, encouraging conversation and inviting visitors to linger a while.
IT BRINGS A SENSE OF TEXTURE
From throw pillows and blankets to rugs and wallpaper, there are many ways to make a room feel cozier through texture.
While textiles are a great place to start, don't start there. Collages, sculptures, paintings and other forms of mixed media artwork add another layer to the space, creating a sense of warmth and intrigue.
IT MAKES THE ROOM APPEAR FINISHED
When the paint has dried and all of the furnishings are in place, a room can still feel stark and unfinished. Art adds personality and polish, tying all of the disparate elements together so everything feels more complete.
ENHANCE YOUR DESIGN WITH CONTEMPORARY ART
With the right artwork, you can make any room come alive, awash with color and the unique perspective that only you can bring.
Looking for the perfect piece? We offer a robust selection of contemporary art at our LA art gallery, as well as Hospitality, Commercial, and Residential Art Advisory services.
Contact the team at MASH Gallery to collaborate.