Mash will relocate to La Cienega In The Heart Of Los Angeles.
Mash Gallery, having established its flawless reputation as the leading art gallery in Downtown Los Angeles is on the move! Creative Angeleno's are already buzzing with excitement about what this means to the LA art community.
The stunning 2000 sq ft location which will become the new home to Mash Gallery is situated at 812N La Cienega Blvd., in the center of the art, entertainment, design and music community which is the perfect location for Mash Gallery founder Haleh Mashian, a critically acclaimed artist herself.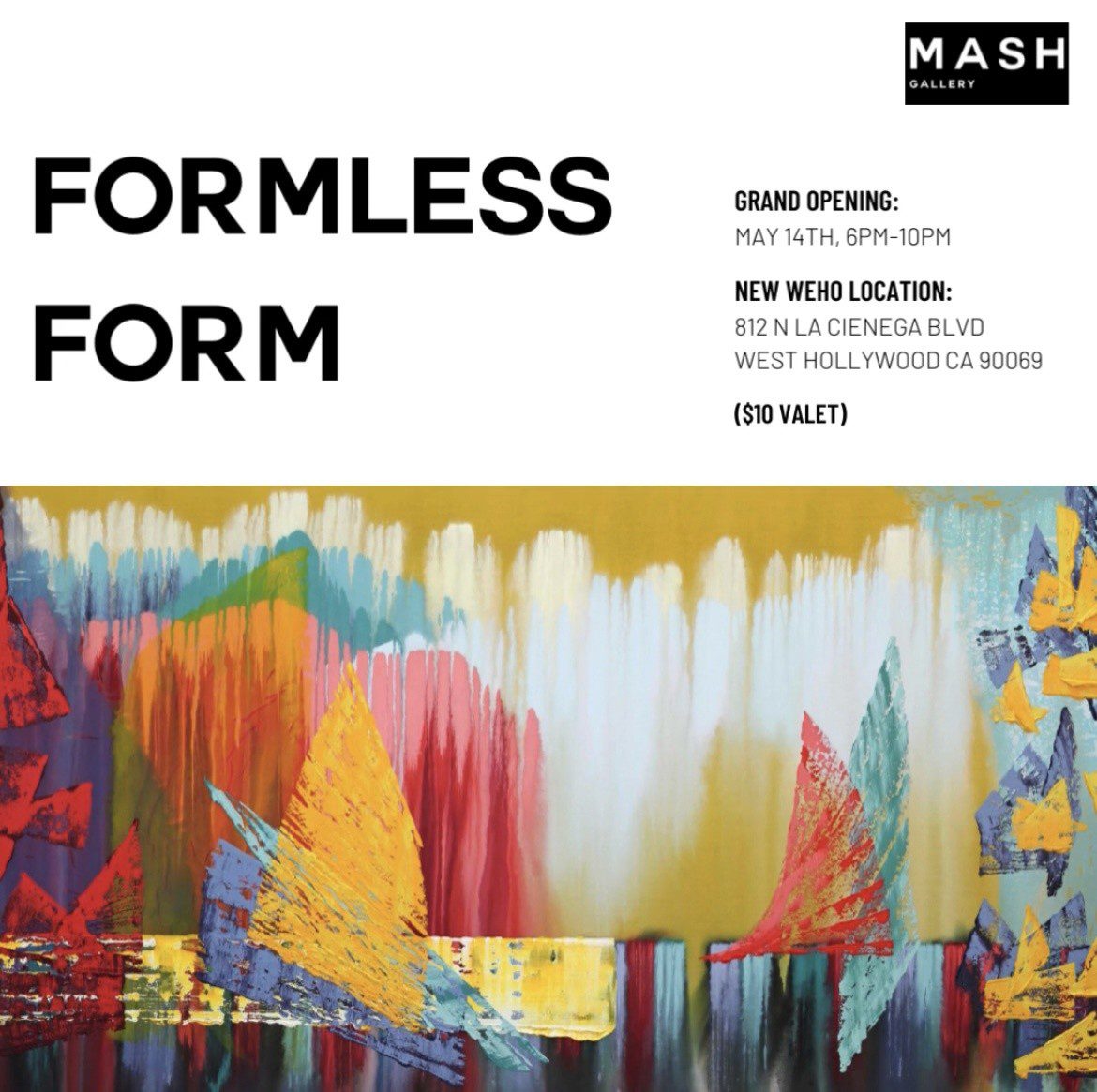 Mashian uses her magnetic personality and energy to bring joy, beauty and life to everything she creates, whether it is a painting, an art event or one of her diverse fashion shows (yes she designs/ owns her own cool edgy fashion line called MASH city).
Mashian's true passion is supporting artists and presenting them with a prestigious platform for their art. In celebration of the new Mash Gallery location, Mashian has selected a stellar selection of artists for the Grand Opening night on May 14th.
Selected artists include Mashian herself and Bruce MacDonald, Anthony Liggins, Kenny Nguyen, LeRone Wilson, Aman Shekarchi, Chase Langford, Alberto Sanchez, Bryan Ricci, Lisa Schulte and Frank Hyder.
Mashian said – " I am incredibly excited to continue with my passion of bringing creative souls, patrons of art, and the community together. Mash Gallery will continue to be a hub for many facets of artistic expression, including contemporary fine art, fashion, and interior design. It has been an incredible journey to be part of the LA art scene and be involved with the growing and evolving zeitgeist."
In true Mashian style the 'Formless Form' opening night exhibit will be a night to remember with a DJ and a speciality cocktail by El Cristiano Tequila.
About Haleh Mashian
For over 20+ years, Haleh Mashian's art has colorfully illustrated her unique, astute view of the world, both real and imagined.  As a  painter and creative expressionist, Mashian's abstract works reveal her appreciation of color theory, compositional form and the study of positive and negative space. Working in mixed media and using a variety of techniques from collage to impasto, a repeated layering and application of paint, Mashian's dynamic pieces range from smaller artworks that can be arranged together to large-scale paintings. Her large-paneled paintings have been exhibited nationally in Los Angeles, Miami, and other art enclaves and is included in private collections in the United States and abroad.
Her creativity extends into other forms as well. Haleh has included fashion design, digital art, and music into her repertoire of boundless expression. She is the Founder and Lead Designer for MASH City, her innovative men and womenswear collection. Originally from Iran, she is a longtime resident of Southern California with a Studio in Santa Monica where she lives with her husband and two children.
About Mash Gallery
Situated in the heart of Los Angeles at new April 2022 location  812 N Las Cienega, West a Hollywood, MASH Gallery is a unique space intended to be a canvas for the evocative and every-changing art on display. Featuring contemporary paintings and artwork by some of Los Angeles' most inspired and talented artists, MASH Gallery is at the
cutting-edge of the art world and the Los Angeles art scene.