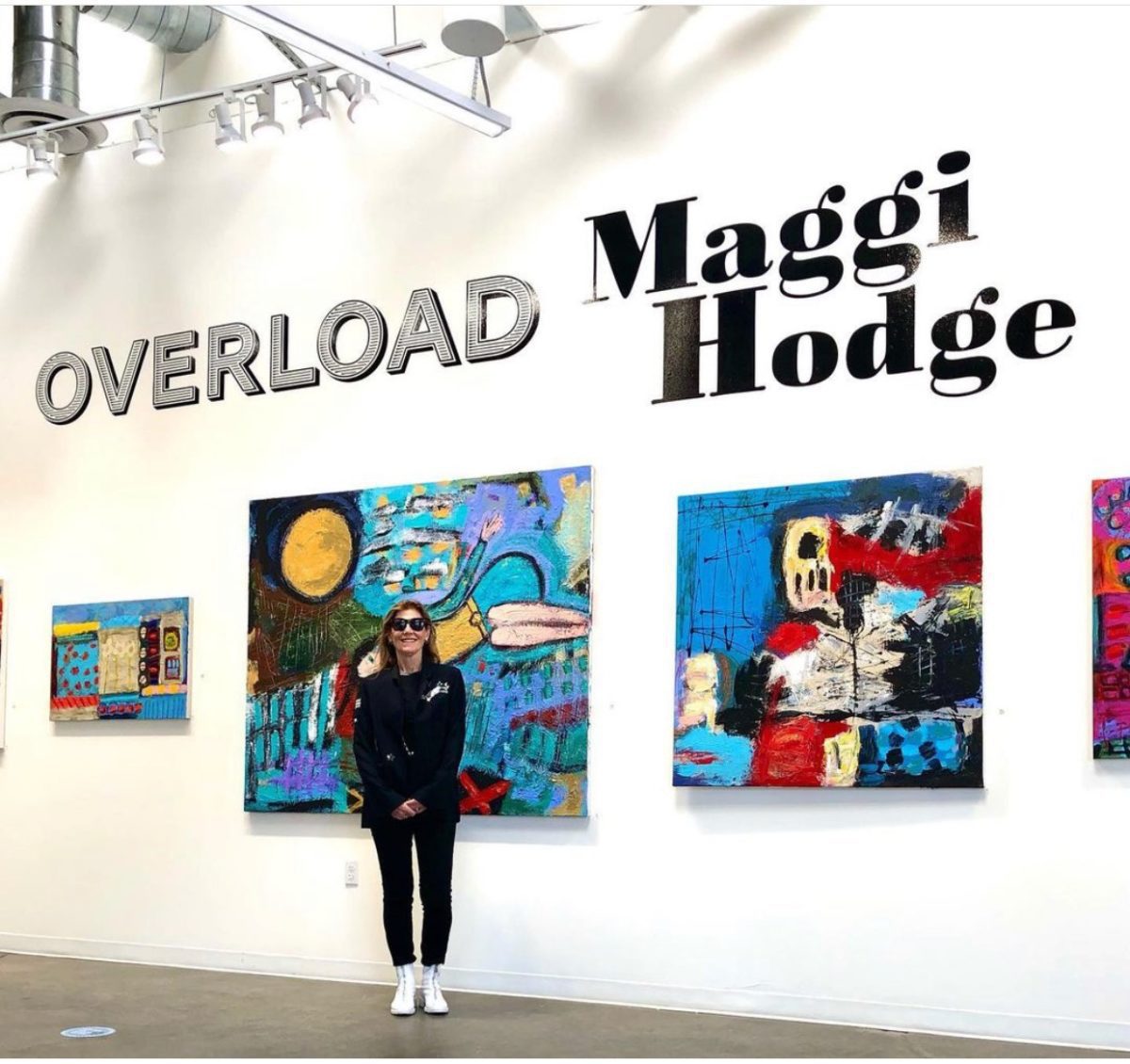 Contemporary abstract painter, Maggi Hodge, returns to MASH Gallery with sold-out show.
Last week's much-anticipated art opening, OVERLOAD, featuring over thirty works by acclaimed Los Angeles artist, Maggi Hodge, brought hundreds of attendees to a vibrant sold-out show on March 20th.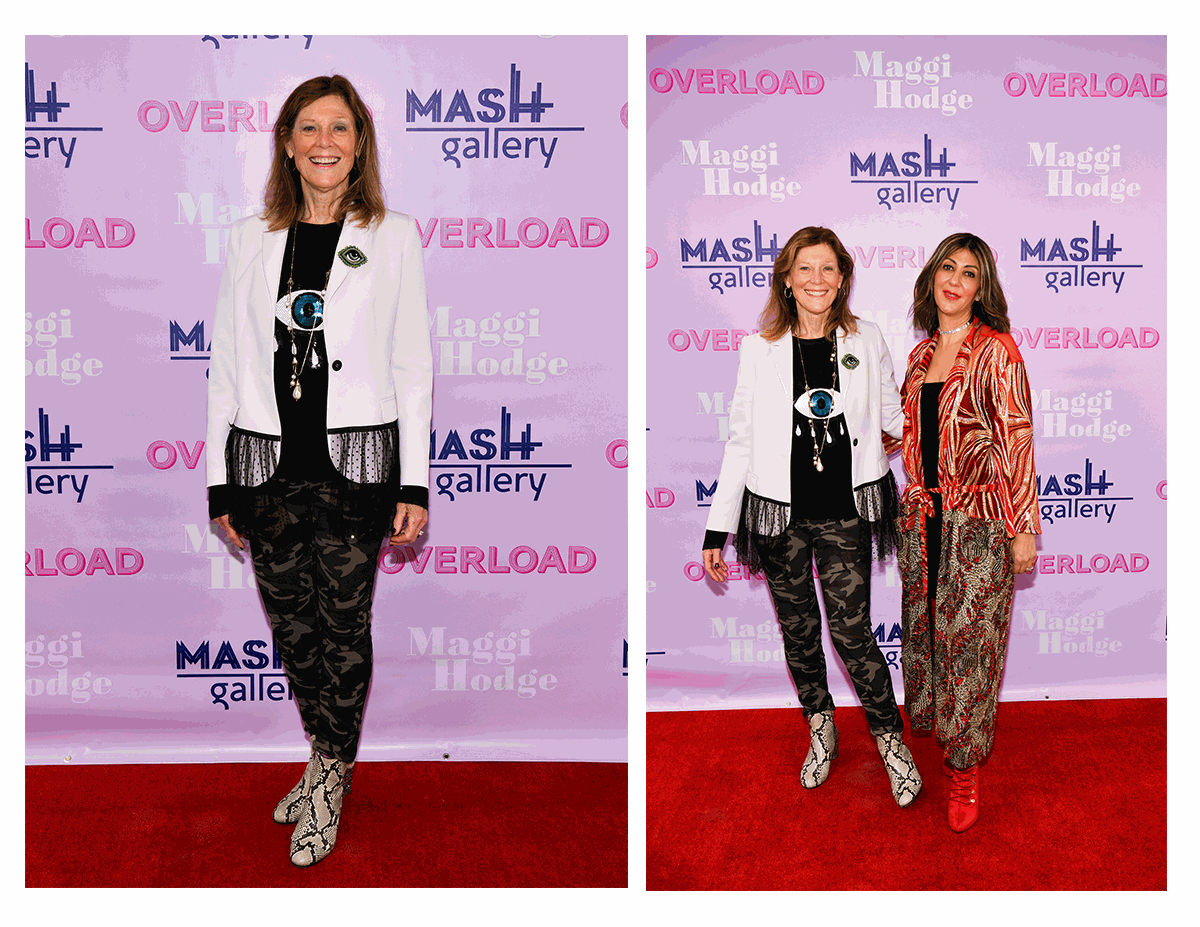 Artist, Maggi Hodge & MASH Gallery Owner Haleh Mashian
Photographed by Michael Bezjian
OVERLOAD, the first MASH Gallery event of spring 2021, was a return to the pre-Covid days of well-attended and celebratory shows at MASH—a red-carpet event with hundreds of attendees, celebrity attendance by the cast of Selling Sunset (Netflix), melodious live music and introduction to the most innovative art happening in Los Angeles and beyond.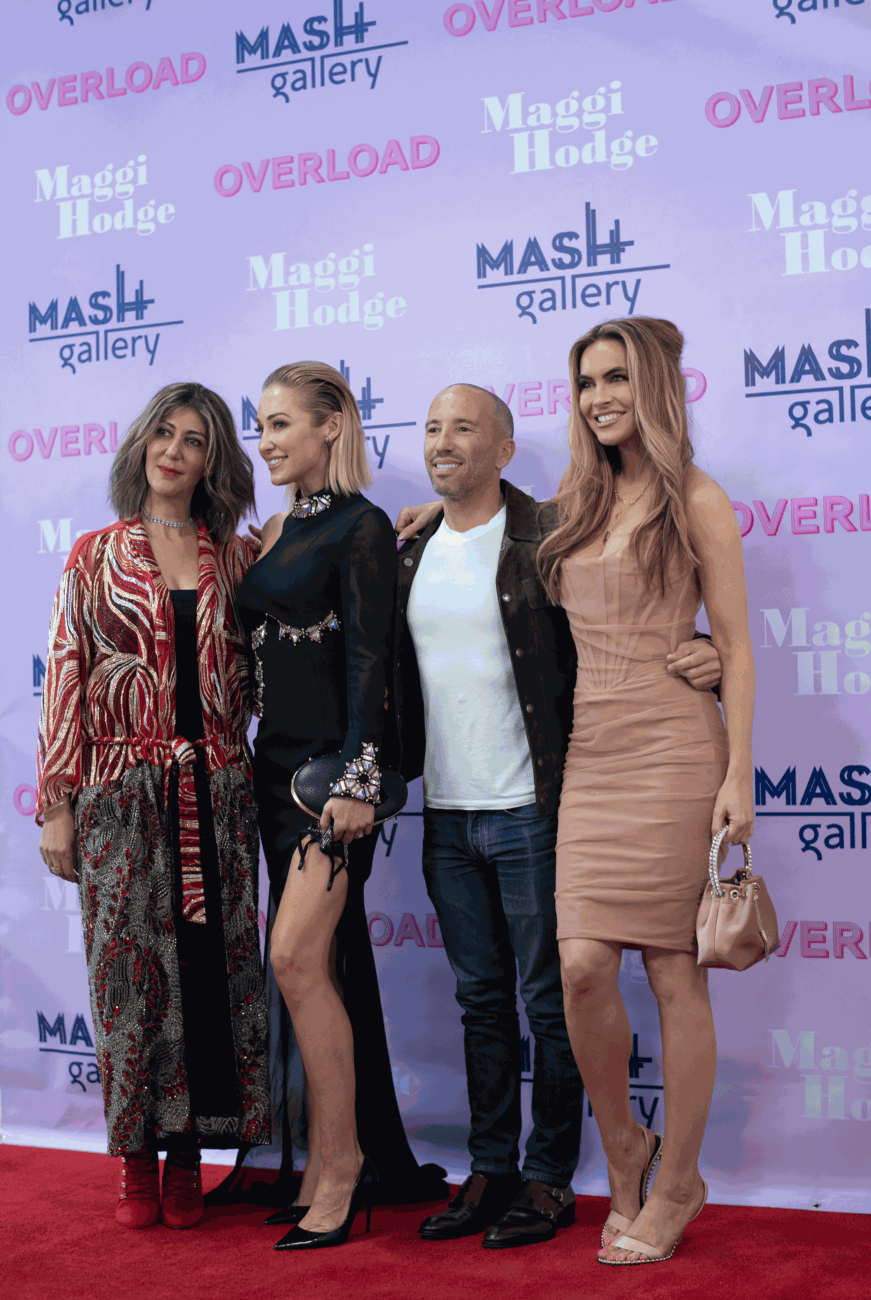 MASH Gallery Owner, Haleh Mashian with Selling Sunset Cast Mary Fitzgerald, Jason Oppenheim & Chrishell Stause
Photographed by Michael Bezjian
MASH Gallery owner Haleh Mashian and her team have demonstrated how beguiling art gatherings can still happen during a pandemic—with the advent of shaded outdoor seating, live music, the Chomp Chomp food truck, self-serve beverages, and Covid compliance officers present to ensure everyone's safety during the event. The entire feel and effect was a reverence to the healing quality of art and its power to unite and engage—while bringing us all out of our Covid reverie of isolation.
Exhibition shoort clip filmed by Art Documents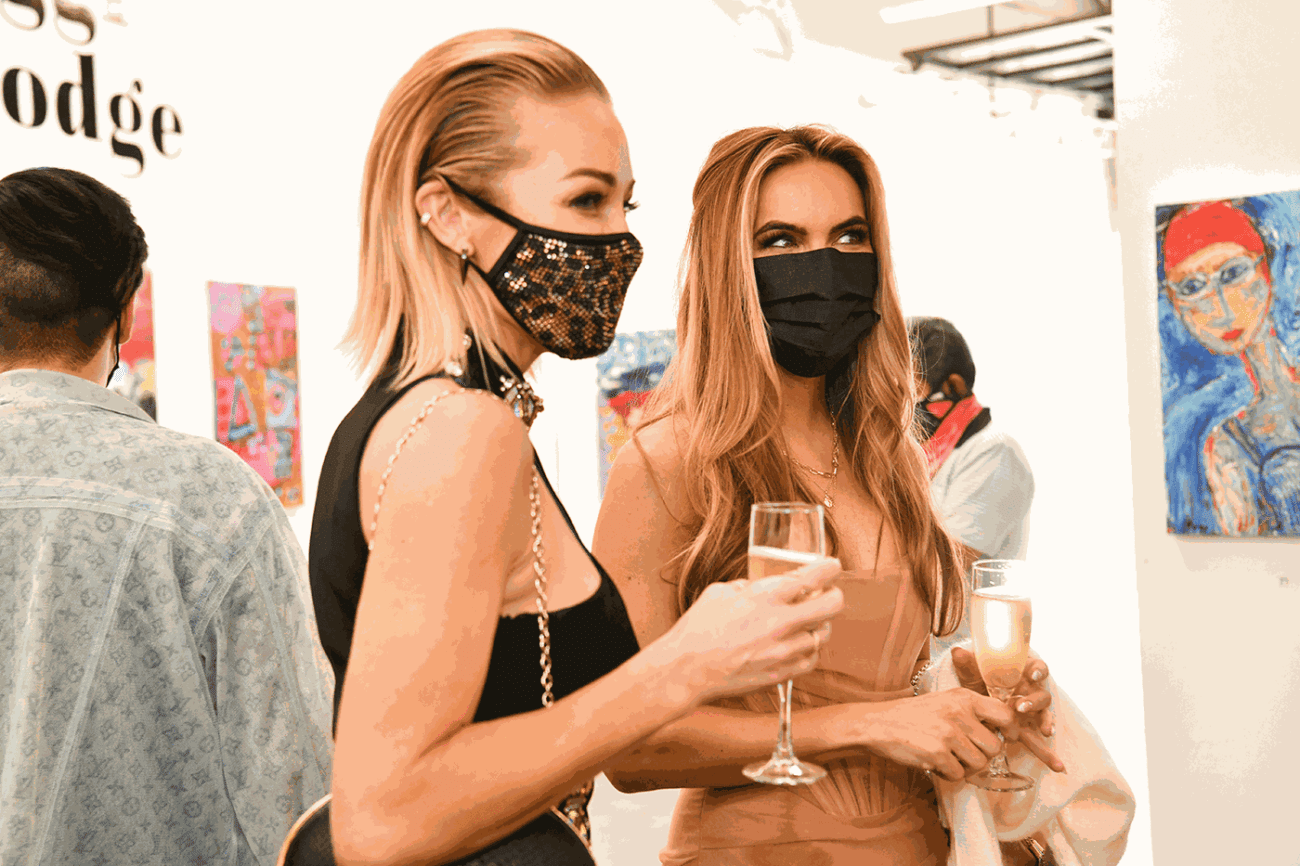 Selling Sunset Cast, Mary Fitzgerald & Chrishell Stause
Photographed by Michael Bezjian
 Overload remains on view throught April 24, 2021.
_______________________
Stay tuned for what's coming next!