On Saturday, September 28th from 7 – 10 pm, crowds of locals from Los Angeles and Santa Monica poured into MASH Gallery for the opening of Women, Chaos and X by Santa Monica based painter Maggi Hodge. The event featured over 40 paintings by Hodge, which immediately sold out during the three-hour opening.
Maggi Hodge, a local artist and widely beloved community member, has shown at art fairs in Laguna Beach, Westwood, Santa Monica, and Marina Del Rey, California. She works almost exclusively with acrylics in her large abstracts. For smaller canvases, she often employs mixed media—oil pastels, ink, and acrylics.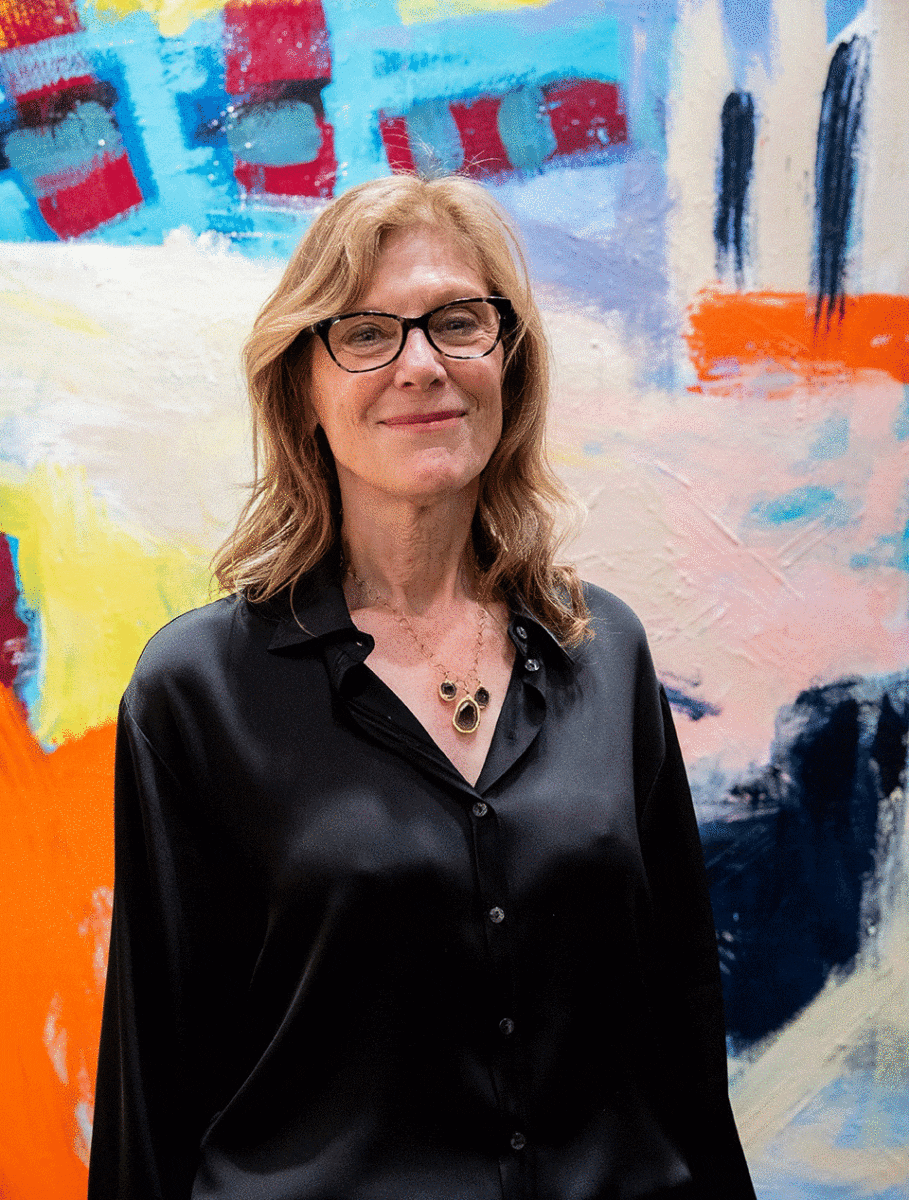 Laura Hull, a fine art photographer who works closely documenting Maggi's work, shared her experience. "Hodge examines our politically, emotionally and sexually chaotic world with bold brush strokes, rich, dynamic color and raw, unfettered gestures…. These myriad layers of the feminine state engage oppositions historically and culturally represented by the letter X. At once affirming and negating, an expression of acceptance and then rejection, X not only protects, it exposes. It's hot and cold nature reflects both the female state and the chaos it confronts on a daily basis."
MASH Gallery's programming seeks to support a wide array of local and international artists at all levels of their careers. MASH's owner, Haleh Mashian, is a fan of Hodge's work. "Maggi's work has such a presence – the energy and truth of this show is something you can't fake," she said. "Creating space for artists like Maggi is one of the reasons I opened this gallery, and we look forward to future collaborations with her."
Women, Chaos and X was on view at MASH Gallery from September 28 – November 2, 2019. Gallery hours include walk-in times from 12 – 6 pm from Tuesday – Saturday and by appointment.