JACK MARTIN, CALIFORNIA NEW TIMES, OCTOBER 21, 2021
HalehMashian's work initially gained notoriety through a display of watercolor and chromatic paintings that embellished the walls of her MASH Gallery in Los Angeles.
The atmosphere at MASH gallery is one of enthusiasm, distinctiveness, and nuanced conversations over artistic expressions. Mashian creates contemporary paintings in vibrant colors that communicate her innovative technique and exploratory characteristics. Mashian'sartwork is lush with brilliant hues and is finely detailed, evidently fashioned by a talented artist's hand.
Sacred Waters is a comprehensive visual experience wherein the fluid qualities of water and the ocean are embodied through paint, palette, and composition. The ocean's waves serve as Mashian's paramount inspiration.
Mashian says, "As an artist, I know how important it is to experience art in real life and the power it has to connect people."
Mashian invests her heart into her creations, every collage and impasto painting intertwined with personality and soul. Mashian investigates the interplay of color, space, and energy in her illustrations; her art is enthralling, each piece appears to be more complicated and daring than the last.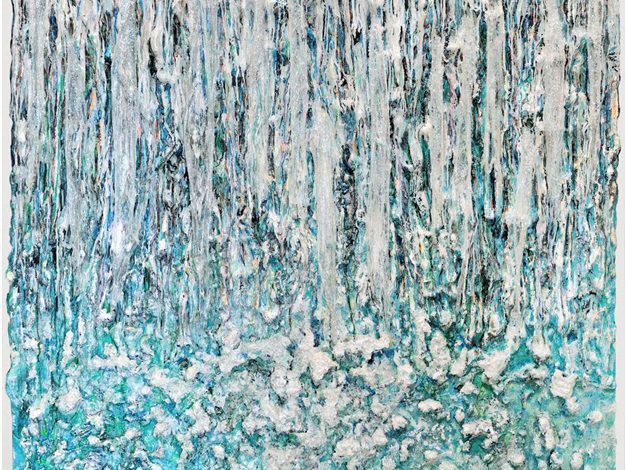 Mashian describes her artistic style in a statement, "My work is often a reflection – an intimate journey that walks inside the mirror of my life."
The characteristics of water are embodied in Mashian's winter collection. The fluidity and divergence, the juxtaposition of the water's core traits, undefined by any singular definition. Tranquility and power, waxing and waning, receding and cascading, luster and monochromatic, acuity and hollow.